How Much Money Did Players at the WSOP Main Event Final Table Really Make?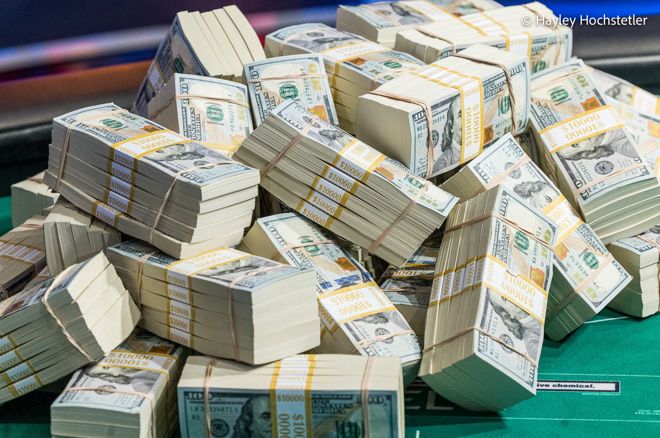 Table Of Contents
The nine players at the 2021 World Series of Poker (WSOP) Main Event final table, which concluded Wednesday, received a combined $24,125,000. Well, kind of.
Russ Fox, a federally licensed tax professional with Clayton Financial and Tax of Las Vegas, writes an annual blog post about the tax burdens the players at the final table take on. In 2019, $12 million were owed in taxes among the nine participants.
Paying the Tax Man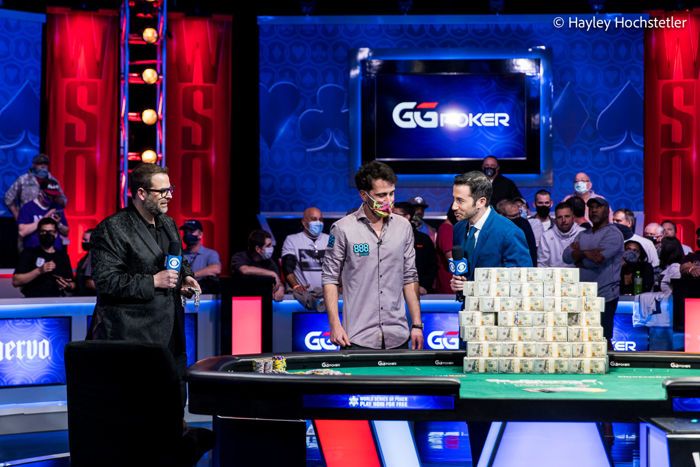 Koray Aldemir, a German pro who resides in Austria for tax purposes (more on this in a bit), won the 2021 WSOP Main Event for $8 million. And, yes, he'll get to keep every last penny of that, unless of course he had backers.
Aledmir won an exciting heads-up match against Atlanta executive banker George Holmes, who is going to owe Uncle Sam a large chunk of the $4.3 million he won. According to Fox, Aldemir benefits from the U.S.-Austria Tax Treaty, which frees him of the IRS withholding taxes from income, and the country in which he resides doesn't tax gambling winnings. If he still lived in Germany, he'd owe 46% of those winnings to the government, or about $3.7 million.
Holmes, on the other hand, can't escape Uncle Sam because he resides in the United States. Fox estimates Holmes will owe the IRS around $1.8 million, leaving him with about $2.5 million in profits.
| Position | Player | Prize | Tax Owed | Prize After Taxes |
| --- | --- | --- | --- | --- |
| 1st | Koray Aldemir | $8,000,000 | $0 | $8,000,000 |
| 2nd | George Holmes | $4,300,000 | $1,800,000 | $2,500,000 |
| 3rd | Jack Oliver | $3,000,000 | $0 | $3,000,000 |
| 4th | Josh Remitio | $2,300,000 | $1,005,000 | $1,295,000 |
| 5th | Ozgur Secilmis | $1,800,000 | $700,000 | $1,100,000 |
| 6th | Hye Park | $1,400,000 | $650,000 | $750,000 |
| 7th | Alejandro Lococo | $1,225,000 | $425,000 | $800,000 |
| 8th | Jareth East | $1,100,000 | $0 | $1,100,000 |
| 9th | Chase Bianchi | $1,000,000 | $375,000 | $625,000 |
Much like Aldemir, Jack Oliver (3rd place) and Jareth East (8th place), both benefit from a U.S. tax treaty as the British poker players aren't required to pay taxes on income, and gambling winnings in the United Kingdom aren't subject to taxation. Oliver won $3 million and East received $1.1 million, all of which they'll take home.
Josh Remitio, who lives in the Phoenix area, earned $2.3 million for 4th place, and is estimated to pay just over $1 million in taxes, leaving him a tad below $1.3 million in profits, minus the money owed to any backers.
Fox estimates that Ozgur Secilmis will owe about $700,000 of his $1.8 million winnings for 5th place, based on a 40% tax bracket for high earning residents of Turkey.
Hye Paying High Taxes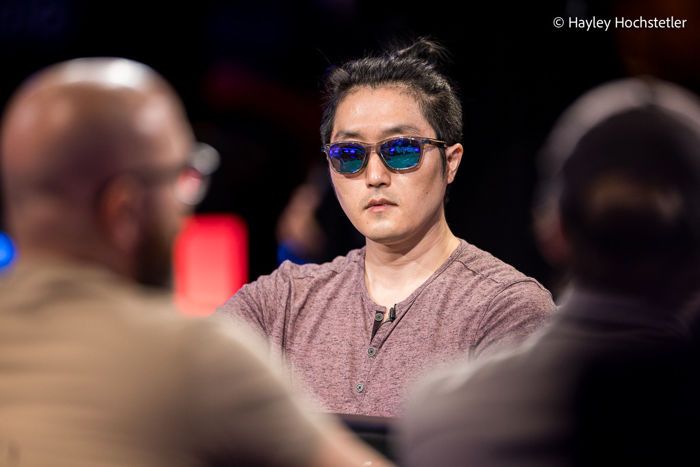 Hye Park, who lives in the high-tax state of New Jersey, is expected to pay the highest percentage of winnings to the tax man. The 6th-place finisher will likely owe about 45% of his $1.4 million score, or about $650,000, leaving him with "just" $750,000.
In 7th place, Alejandro Lococo, will also pay a hefty chunk of his $1,225,000 cash. The Argentinian rapper and PokerStars Ambassador is expected to have about 30% of his winnings withheld by the IRS because the U.S. and Argentina don't have a tax treaty in place. He'll still go home with about $800,000, which certainly isn't a bad payday for an inexperienced tournament player.
Chase Bianchi was the fourth American at the final table. The cash game pro lives in Massachusetts and is estimated by Fox to owe around $375,000 of his $1 million 9th place score (37.56% bracket).
In total, the nine players will pay a combined $4,955,000 in taxes, which is far less than the $12 million owed in 2019.