Phil Ivey NFT Launch Party a True 'What Happens in Vegas' Night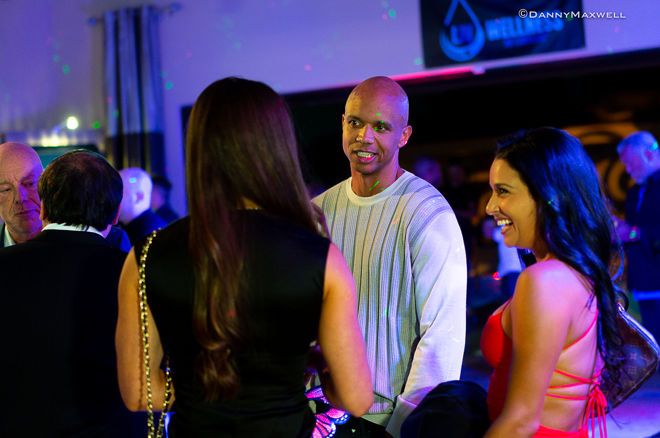 Table Of Contents
On Thursday night, Phil Ivey revealed the NFT sneaker he helped create in collaboration with Dominic "The Shoe Surgeon" Chambrone during what turned out to be a truly epic Las Vegas party (alcohol, scantily clad women, celebs, the whole nine yards).
PokerNews attended the invite-only party and spoke with the poker legend along with the talented shoe creator. We'll soon have a lengthier interview with Ivey, but for now, here's a glimpse at his short conversation with our Lára Neacy.
Free Booze and Celebs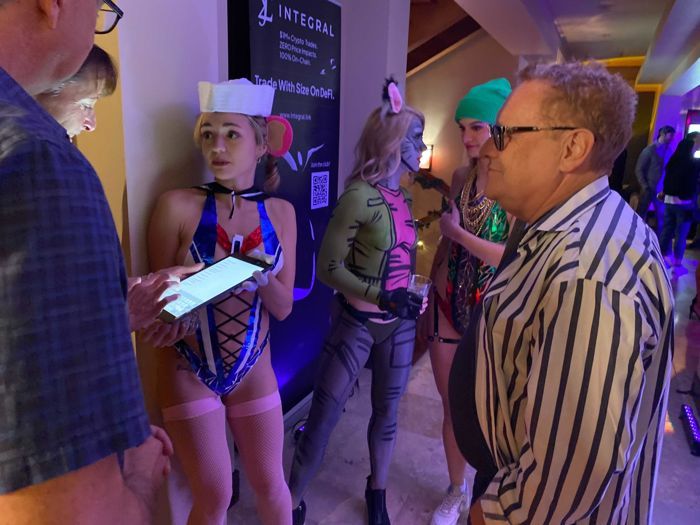 A Poker Hall of Famer, a former star NFL running back, and an attractive female model walk into a bar. That wasn't the start of a joke, it was a summary of what went down at Ivey's NFT launch party, which took place inside a $4 million Las Vegas mansion.
The party was attended by a number of poker players such as Ebony Kenney and Jamie Kerstetter, along with World Poker Tour president Adam Pliska. Also in the house was Marshawn Lynch, the former Seattle Seahawks and Raiders running back.
Hundreds of partygoers looking to get a glimpse of Ivey's sneaker packed the 8,300 square foot mansion until the wee hours of the morning. Free booze was available throughout the night, and many were quite happy to indulge.
Ivey and the wealthy influencers in the crowd were overshadowed by the plethora of body paint models wandering around the luxurious home, greeting guests at the door and snapping photos with attendees. Everything about this party just screamed "Vegas," from the endless supply of alcohol to the models and all the influential people.
Purpose for the Party
Ivey didn't just randomly host a party and invite the PokerNews crew. The 10-time WSOP bracelet winner was actually launching his new multiverse NFT, which includes an out-of-this-world sneaker.
Ivey didn't create the shoe on his own, but "The Shoe Surgeon" told PokerNews that the iconic poker star was hands-on in the design of the sneaker.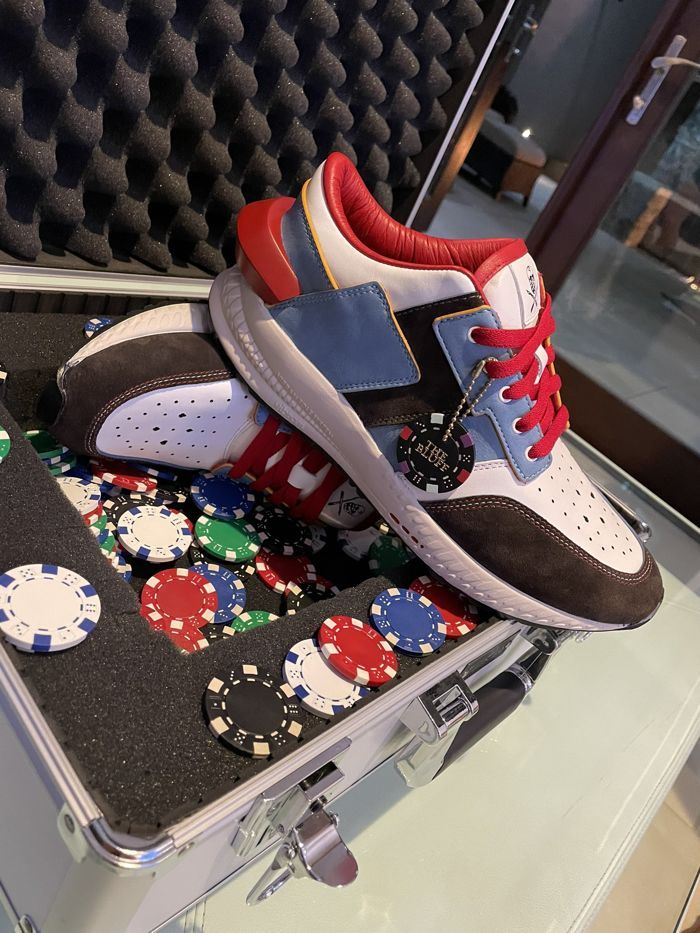 "Oh my god, so much," the shoe creator said of Ivey's involvement in the project. "He was really involved. If you look at the details, the cards behind the tongue, they both are the actual hands played (in the NFT Moment)."
Ivey's NFT includes a "moment" from a classic old-school High Stakes Poker hand in which Tom Dwan attempted a massive bluff with nine-high against Ivey, who called him down with nothing but a pair of 6's.
"The Shoe Surgeon" incorporated that hand into the creation of the sneaker, and only one person in the world can own the shoe. If you were curious as to how much it would cost to become that owner, the bidding started at $50,000 during the Las Vegas party and will run for one week. PokerNews will be sure to inform you on the high bid as soon as the auction closes.
Inside Ivey's Private Party
Check out this video for a look at what went down: