Phil Ivey Launches Multiverse NFT on New Moments Marketplace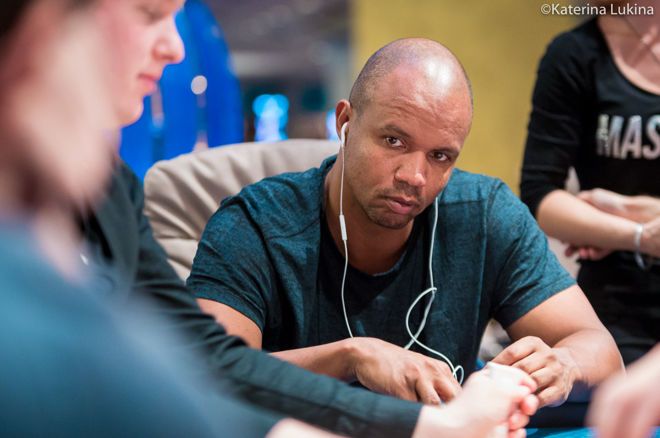 Table Of Contents
Phil Ivey, fresh off his appearance on Hustler Casino Live, in collaboration with celebrity sneaker designer, The Surgeon, launched the world's first multiverse non-fungible token (NFT) through the Moments Marketplace.
The 10-time World Series of Poker bracelet winner tweeted a teaser about his newest business venture.
A non-fungible token (NFT) is a unique and non-interchangeable unit of data stored on a blockchain. NFT's can include historical moments recorded on video, pictures, pieces of art, etc.
Phil Ivey to Launch a Unique Sneaker
Ivey has yet to arrive at the WSOP, which began nearly a month ago, but he's kept busy. The Poker Hall of Famer is launching a unique NFT via Moments. Multiverse NFT's offer collectors three dimensions to allow them to own a historical moment. Poker fans, for example, can own a piece of Phil Ivey's legacy or have a shot to play against the poker legend.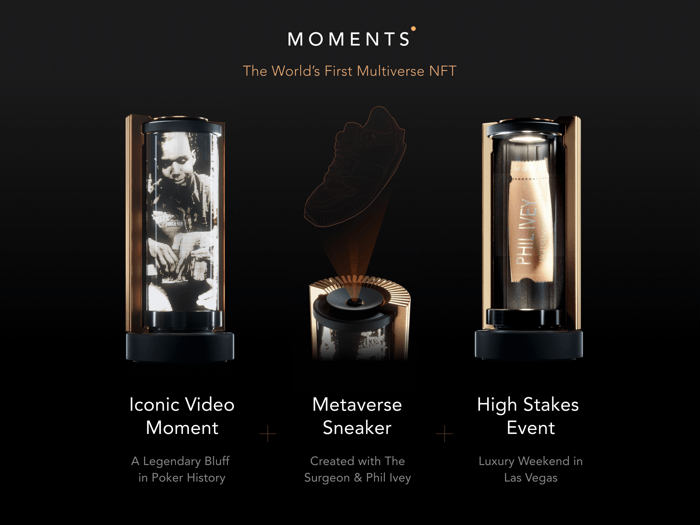 First dimension auction's highest bidder will own a legendary hand played between Ivey and Tom Dwan, who also competed on Hustler Casino live this past weekend. The hand in question is below, courtesy of PokerGO.
Second dimension auction's highest bidder gets an all-expense-paid trip to Las Vegas to meet and compete against Ivey in a high-stakes cash game.
Finally, the third dimension's top bidder earns a limited edition The Surgeon X Phil Ivey Hybrid Sneaker, tied to the first dimension NFT Moment. The sneaker can be worn in the metaverse and in real life.
Ivey's sneaker will be revealed at an invite-only Las Vegas Halloween party Thursday night. PokerNews will be on hand providing coverage of the event, including interviews and videos from the party.
Not his First NFT
Back in June, Ivey partnered with Ethernity Chain and Impossible Brief to launch his first NFT moment. The officially-licensed NFT collection commemorates the poker icon's brilliant career.
Ivey's NFT collection was properly titled, "The Royal Flush," featured five editions represented by each card in a royal flush — ten, jack, king, queen, ace. Prices for the NFT's at launch ranged from $199 in ERN to $4,000 in ERN, with the ten card being the least expensive and the ace card being the most expensive.
The Poker Hall of Famer is one of the most popular poker players in history. With 10 gold bracelets, millions won online, and over $30 million in lifetime live tournament cashes, he's considered by many the best of all-time. Hence, why his NFT's have value.