Spooktastic: Best & Worst Halloween Costumes from the 2021 WSOP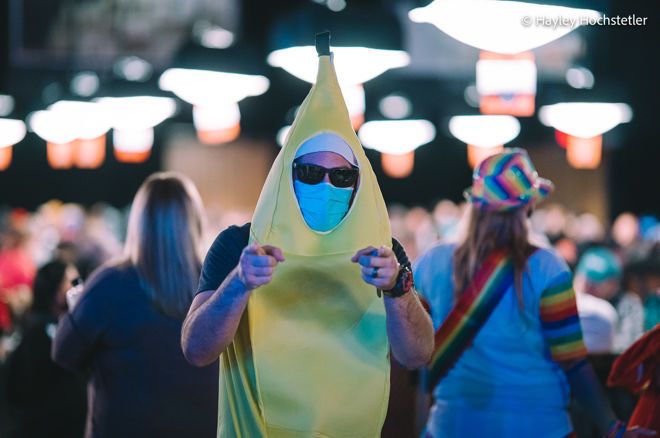 Table Of Contents
Happy Halloween to the entire poker community, especially those who chose to partake in the festivities at the Rio on Sunday, dressing up for the occasion. PokerNews sought out the best costumes of the day for your viewing pleasure.
It should be noted, however, that most poker players at the World Series of Poker dressed up as themselves. That includes "Chainsaw Report" correspondent Allen Kessler, who tried to trick our live reporters into thinking he was wearing a Larry David costume. The "Chainsaw" was in fact dressed normal and bears minimal resemblance to the talented comedian.
Hellmuth and Matusow Come Prepared
Mike Matusow and Phil Hellmuth made a better effort to partake in the Halloween festivities than their pal Kessler. The dynamic duo arrived at the Rio fully dressed for the occasion, and they even arrived together, entering on Matusow's mobile scooter.
Hello Day 2 2-7 Lowball Triple Draw! Happy Halloween! Hello @WSOP! Hello @themouthmatusow (White Rabbit), me Mad Ha… https://t.co/NyXxyM4Bck

— phil_hellmuth (@phil_hellmuth)
Hellmuth sported what appeared to be a leprechaun costume but he claimed was the "Mad Hatter," and Matusow arrived as The Rabbit from Alice in Wonderland. Both deserve credit for putting effort into their costumes.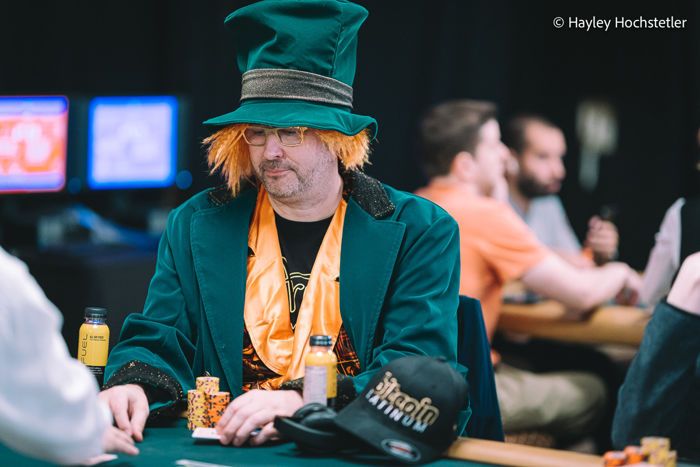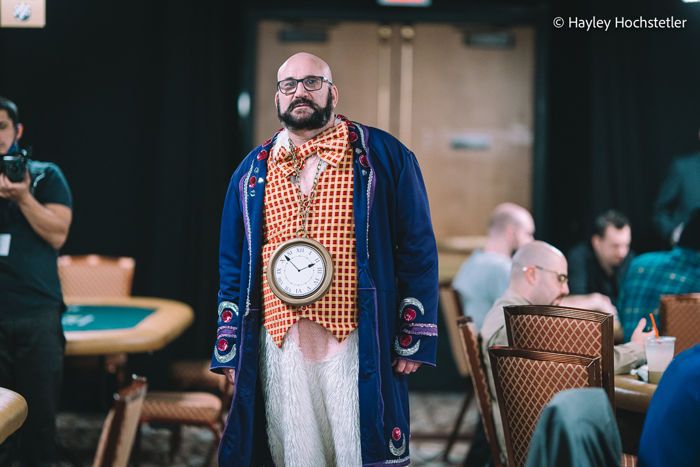 Other Cool Costumes
Josh Arieh, fresh off his bracelet win in Event #39: $1,500 Pot-Limit Omaha, went all-in on his Halloween attire. The three-time bracelet winner arrived in style.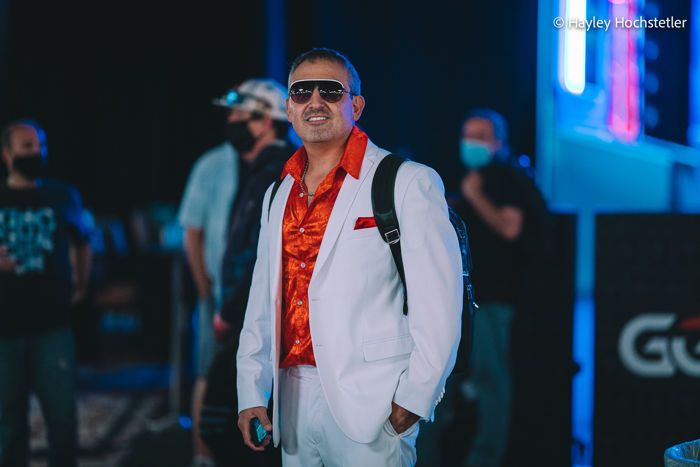 Here's a look at some of the other cool costumes that our photographer Hayley Hochstetler spotted at the Rio on Sunday, starting with a poker player from outer space.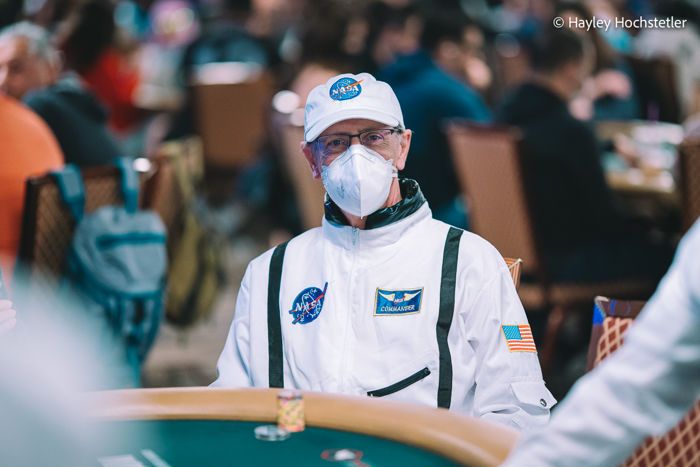 The Kansas City Chiefs were off on Sunday as they will face the New York Giants on Monday Night Football. All-world quarterback Patrick Mahomes spent the day in Las Vegas instead of preparing for his struggling team's upcoming game. Either that, or we found an imposter.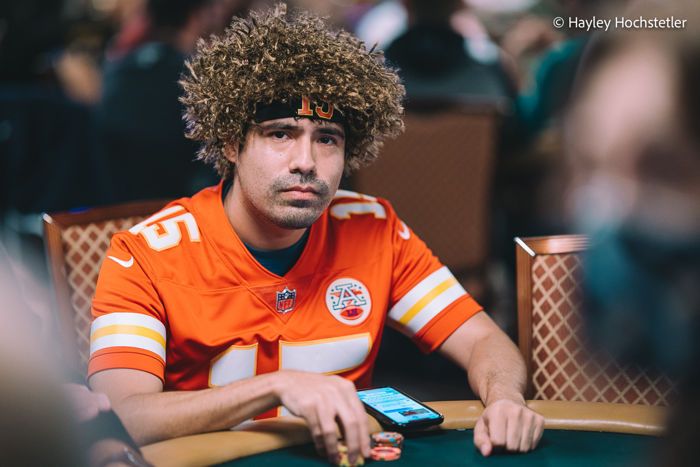 Hey, look, we found Waldo!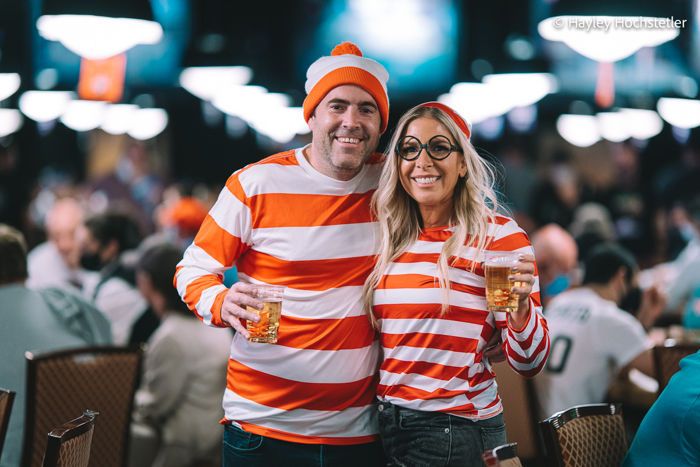 Move over Hellmuth as an impressive Mad Hatter from Alice in Wonderland also made an appearance at the 2021 WSOP, but doesn't look all that mad here.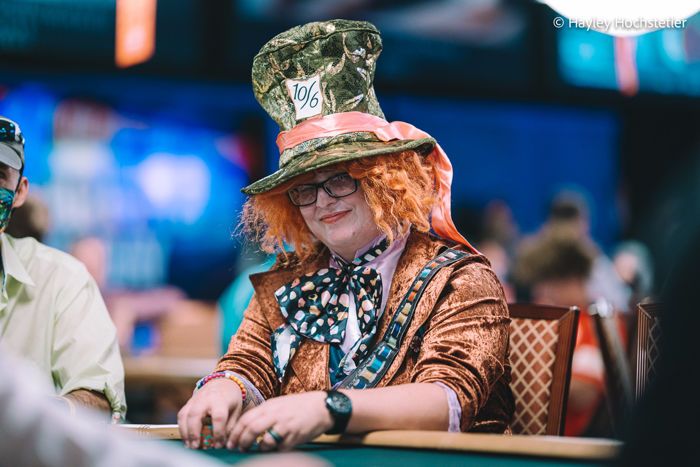 And the winner of the Worst Attempt at Dressing Up for Halloween in the History of the World award goes to...
Oh, and if you're wondering how Hellmuth riding on Matusow's scooter went, let's just say they hit a little bump in the road...