Poker Fan Loses Job, Twitch Streamer Gifts Him WSOP Main Event Package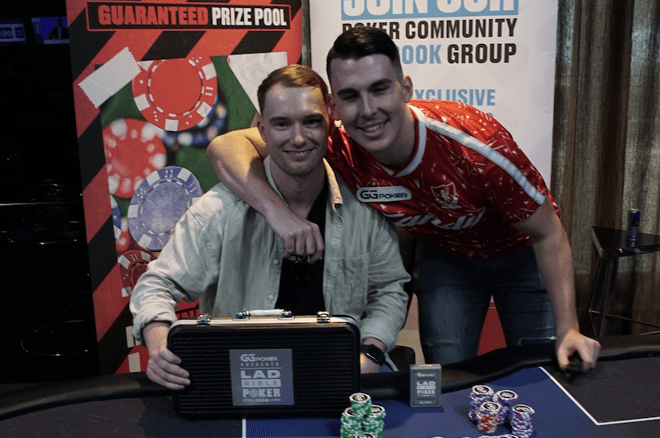 Table Of Contents
Lukas "RobinPoker" Robinson provided a random act of kindness during a WSOP Main Event satellite at Aspers Casino in London via GGPoker and LADbible. The poker pro, despite taking down the six-player tournament, gifted the trip to Las Vegas to his heads-up opponent, Ryan Osman, who had recently lost his job.
Last month, LADbible hosted a OnlyHands Community Facebook group meet-up live event where four qualifiers would compete against Robinson and UFC star Paddy Pimblett. The winner would receive a travel package to Las Vegas next month and a seat in the WSOP Main Event, which begins November 4 at the Rio courtesy of GGPoker.
Poker Pro's Generosity
Robinson and Osman ended up heads-up for the trip, which is valued at $15,000 (travel expenses plus the $10,000 seat). The poker pro won the tournament and was all set to collect the victory prize. But then he decided to instead gift it to his opponent, who had fallen on some hard times.
Osman, who said he's been playing poker for a few years, recently lost his job in IT, which he held the past nine years. The second-place prize of £1,000 would have been helpful to someone out of work. However, a trip to Las Vegas to compete in the WSOP Main Event would be a dream come true. And if he were to run deep in poker's world championship event, he could potentially win life-changing money, far more than £1,000.
"I had a good education but decided to pack it in and get a job so I left school early," Osman told PokerNews. "Joined my firm at 17 years old as an apprentice, and been there ever since, doing IT support."
"I'm already going to Vegas to play in the WSOP, the trip is yours"
Robinson knew that Osman had lost his job and decided to gift the trip to his heads-up opponent. The Twitch streamer known as "RobinPoker" who streamed a world-record 1,000 hours of poker in 100 days didn't need the prize.
"I'm already going to Vegas to play in the WSOP, the trip is yours," Robinson told Osman.
Osman's face lit up and he was brought to tears of joy. A break had just gone his way and now he'll be able to live out his poker dream — competing in the most prestigious poker tournament in the world at the 2021 World Series of Poker. Plus, he'll get to travel across the pond to the poker capital of the world and experience one of the greatest tourist destinations.
"I've never been to Vegas before so I'm very excited," Osman said. "Other than the Main Event, I'm probably most looking forward to seeing Penn and Teller's show. I saw they perform at the Rio. I know that's strange, of all the things in Vegas to be excited about. But always found them quite hilarious. Also, I love trying the different McDonald's menus everywhere I go, I know that's ridiculous."
Osman would like to meet Daniel Negreanu and Charlie Carrel, his two favorite poker players. He referred to Negreanu as the "most entertaining player I've ever watched."
Luck on his Side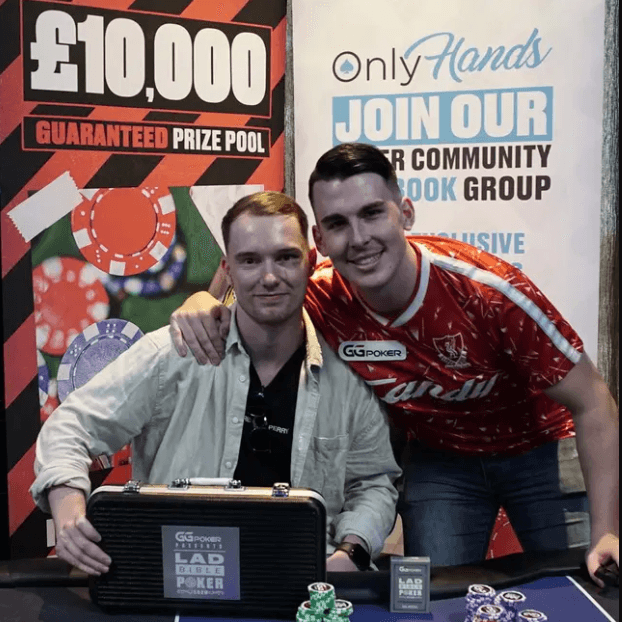 Before the satellite began, the 26-year-old Osman already had a bit of luck go his way. The Facebook group's original winner of the seat backed out due to personal reasons, which opened up the seat for Osman via a random draw.
"You never expect anything like this to happen to a random, normal guy like me," Osman said. "I honestly can't believe it. I had never played in a casino before, this is unreal. When it was nearing the end, I was realizing my hopes were slim of winning the whole thing, the difference between myself and Lukas was a lot, you could certainly tell who the professional was."
"You never expect anything like this to happen to a random, normal guy like me"
Osman's going to need some more luck next month in the Main Event against some of the best players in the world. But if he can run up a stack the first few days, he'll have an opportunity to win life-changing money, or at least enough to buy him some time to get by while searching for a new job. The 2019 world champion, Hossein Ensan, took home $10 million, and all nine final table participants received over $1 million.
PokerNews will be sure to follow Osman in our live updates of the 2021 WSOP Main Event to see if he can turn his good fortune into a life-changing score!
Check out our 2021 WSOP Hub here!