WSOP 2021: 8 Things Poker Players Should Definitely Bring to the WSOP - and 2 You Shouldn't!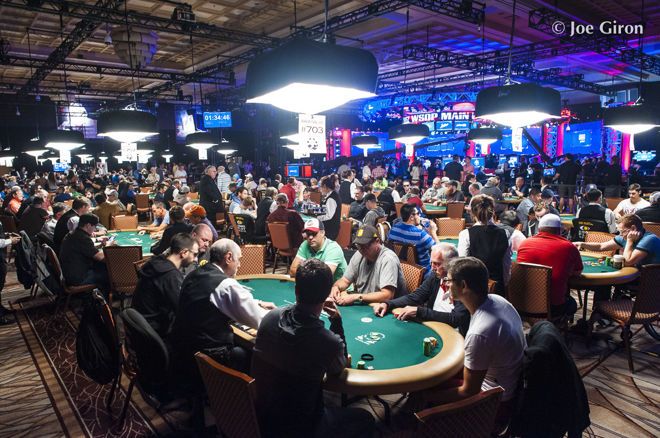 It is no secret that the WSOP is the crown jewel of the poker calendar and with the 52nd Annual World Series of Poker kicking off on September 30, it is time for poker players from all over the world to start getting their bags packed in preparation.
For those that are attending this year's series for the first time or those who have forgotten what it's like at the live poker tables following the collection of global lockdowns last year, you maybe scratching your head about the essentials you need to take and what you can leave at home.
Well, PokerNews has got you covered with this checklist of all the things you should bring to make sure your WSOP experience is the best it can possibly be.
DON'T MISS: Unlimited Attempts at WSOP Main Event Seats for $49.99 at ClubGG
1. Protective Face Mask
Even though it was announced that face masks will not be required at the 2021 WSOP you should know that this is a not a full blanket exemption. According to the 2021 WSOP FAQs players must still wear masks when:
Walking around on break
Being moved to another table
In the Rio hallways
Any time they step away from their poker table for any reason while indoors
Wearing a mask could actually work in your favor because it will help you maintain a poker face!
The 2021 WSOP will operate under the mask exception set forth in NV Emergency Directive 050, released by Gov. Sisol… https://t.co/DgmzWsxpIO

— WSOP (@WSOP)
2. Hand Sanitizer
At the beginning of the year, The Wall Street Journal released an article stating that hand sanitizer sales jumped 600% in 2020 in the United States alone so some of you are bound to have a few spare bottles taking up space in your homes.
Whilst washing your hands with soap and hot water is the best way to eliminate germs, remembering to sanitize your hands when at the WSOP is a non-invasive way of protecting yourself and others around you. Be sure to pack a bottle or two before you set off to Vegas with hand sanitizer that contains alcohol with levels between 60%-95%.
---
Read More: Coronavirus Prevention Tips: A Guide for Live Poker Players
---
3. Sweater
Ever felt ice-cold in a desert? It is a mental conundrum that only exists when playing poker in Vegas. The Rio Las Vegas can get cold, very cold in fact and with all the measures in place for extra ventilation and the like, it would be a wise choice to have a few sweaters with you to beat the chill.
4. Small Rucksack
You're going to have your hands and your pockets full lugging your face masks, hand sanitizers and sweaters about, so make life easier by having a small rucksack with you when you're playing the events. It may seem like a chore but it gives great peace of mind knowing that everything will be secure.
Also, you do not want an oversized bag, there's a reason why we're suggesting a small bag. This allows you to avoid bumping into people in the hall as well as having the benefit of not carrying something heavy around all day.
Check Out the WSOP 2021 Schedule
The WSOP has confirmed an 88-bracelet schedule for 2021. Click here to check it out!
5. Water Bottle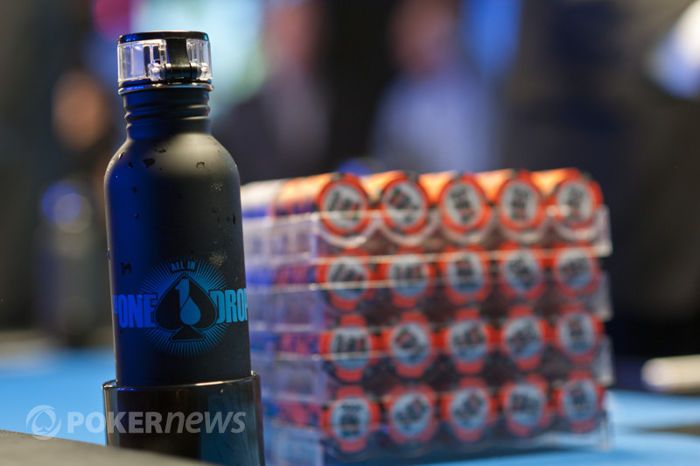 You're going to be playing events where there will be hundreds, if not thousands, of entries so getting the attention of a waiter or waitress may be a tall task to carry out. Have a decent water bottle handy at all times so you can stay hydrated by using one of the many water coolers available at the Rio. There's also the extra benefit that you'll save a couple bucks each time you fill up your bottle, what's not to like about that?
6. Card Protector
Make using a card protector whenever playing poker a habit at the WSOP. Even if you are veteran of protecting your hole cards, it is always better to be safe than sorry.
A card protector will stop your cards from turning face-up, a possible chance giving the extra ventilation measures, and it will reduce the chance of any poker dealers accidentally sweeping your cards into the muck, something that has happened at the WSOP in the past.
it is your responsibility to protect your hand at all times, limit the chance of error with a card protector.
7. Battery Pack
A power bank, battery pack, whatever you want to call it will be one of the most useful items you can have on you when at the WSOP. In the fortunate event of you running deeper in an event than you expected to, you may exit the poker room to realise you can't get an Uber back to your hotel or AirBnB because your phone battery has all been used up. Having a battery pack eliminates this issue, but make sure that your battery pack has sufficient charge to sustain your phone's energy needs.
Whelp, bagged a big chip lead of all the completed flights so far 😅 The heater is real!!! 🔥🔥🔥 Will be coming back on Tuesday to 3k/6k and avg stack of ~250k 🙌🏻🙏🏻🏆 #backtoback pic.twitter.com/7keDUBO8Ex

— Tom (@TRZpoker) May 27, 2019
Also, you can't post a chip stack update on twitter if you haven't got a phone with any juice left.
8. Snacks
Snacks at The Rio are costly, there's no need to tell you that twice as many of you will be already aware. Whether healthy or something more on the naughty end of the food pyramid, be sure to have some snacks on you to keep your energy levels up and your daily expenses down.
Is Your WSOP Mental Game All Set?
What You Can Leave at the Door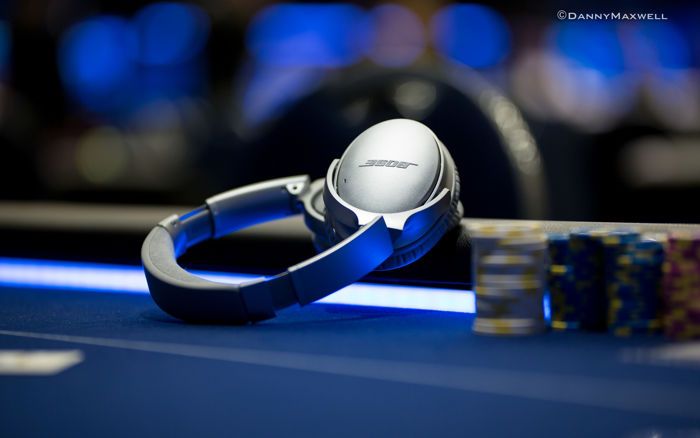 1. Headphones
Whilst headphones may stop you from being distracted at the poker table at times, it would not be the end of the world if you were not to bring them to the poker room. Firstly, the atmosphere at the WSOP is magic and something you'll want to get the full feel of.
What more, being sociable at the poker table is a major part of the full WSOP experience and is blocking out the hustle and bustle worth more than possibly getting the chance to chat with the likes of celebrity WSOP regulars like Matt Damon, Ben Affleck and Ray Romano?
2. A Bad Attitude
If you're feeling especially bitter following a bad beat or a flooring decision that didn't go your way, it is perfectly fine to feel upset, but do not bring those bad feelings with you to the WSOP. Taking your frustrations out at poker and floor staff or other players is only going to paint you in a bad light. You're going to be miserable and you will be making those around you resentful. If you can't shake it, then it may be worth finding something else to do for the day.
Calum has been a part of the PokerNews team since September 2021 after working in the UK energy sector. He played his first hand of poker in 2017 and immediately fell in love with the game. Calum's proudest poker achievement is winning the only tournament he has ever played in Las Vegas, the prestigious $60 Flamingo evening event.