WSOP Temporarily Goes on Lockdown Over Suspect's "Suspicious Item"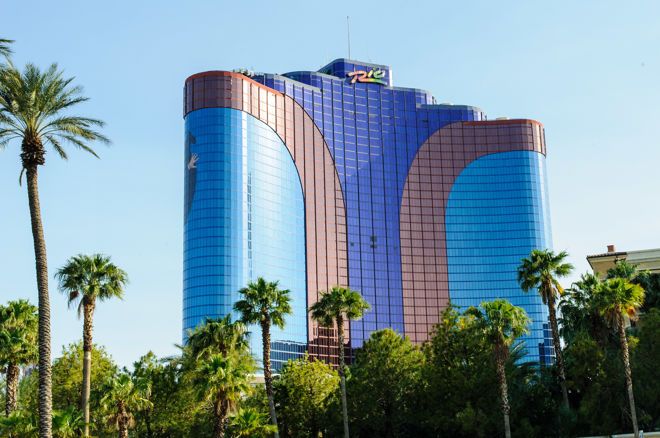 During the Day 1a session of the 2021 World Series of Poker (WSOP) Main Event, the Rio Convention Center was put on lockdown, and poker players were left wondering what was going on. PokerNews reached out to the Las Vegas Metro Police Department for details on the scary situation.
Wild rumors were quickly circling as to what caused the situation, even moreso after Johnnie "Vibes" Moreno told his Twitter followers that he witnessed someone get tackled by five undercover officers.
Just saw a guy with a WSOP lanyard get tackled by 5 undercover on break of WSOP main event. The placed him under ar… https://t.co/ROj6DKb4JQ

— Johnnie VIBΞS (@JohnnieVibes)
According to Lieutenant Jesse Roybal of the Las Vegas Metro Police Department, a suspect unrelated to the WSOP was chased by police to the Rio Convention Center where it was discovered there was a "suspicious item" inside the suspect's vehicle.
"As a precaution, ARMOR was requested to render the item safe," Roybal said. "The parking lot was briefly shut down during the process."
Officer Roybal didn't disclose information about the suspect or what sparked the incident.
No one was permitted to enter or leave the convention center for over an hour while police scoured the premises. The giant parking lot outside the convention center was blocked off and cars were unable to exit the lot during that period. The main Rio casino area, however, remained open during the situation.
@AlexFungali 100% lockdown for at least 2 more hours . U can not get your car https://t.co/ZOdW58FIWw

— David (@TheColdStone)
Thursday was an eventful opening day to the 52nd annual WSOP Main Event. Doyle Brunson made an appearance, the defending champ Damian Salas made a quick exit, a player flopped a royal flush during the first level, and the session concluded during a lockdown. But, unlike what happened on Day 1 in 2019, at least no one dropped their pants and threw a shoe at a dealer.
Click here for a recap of the 2021 WSOP Main Event Day 1a