Did Phil Hellmuth's Sex Ban Lead to 1989 WSOP Main Event Glory?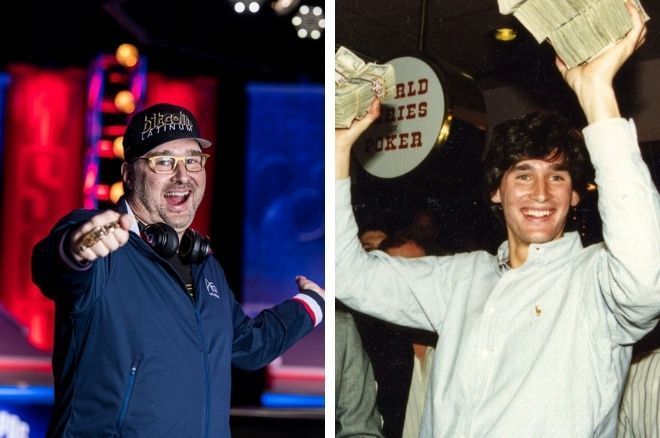 Table Of Contents
If you're looking for poker strategy advice on tackling the World Series of Poker you can't go wrong asking 16-time bracelet-winner Phil Hellmuth.
It's been a hell of a World Series of Poker for Hellmuth. After winning a record 16th WSOP bracelet he put his name firmly back into contention as the best poker player of all time.
It's now been 32 years since his WSOP Main Event victory in 1989, and with the 2021 WSOP Main Event kicking off this week it's highly likely he'll be looking for a deep run to boost his POY credentials.
However, there was one secret to his success back in 1989, one that not many people know about.
2021 WSOP Live Reporting Hub
Follow all the live-action as it happens from the 2021 World Series of Poker in Las Vegas!
Abstinence is the Key
In his autobiography 'Poker Brat', Hellmuth details that in the year leading up to the 1989 World Series of Poker, he abstained from sex. That's right, he believed that not having sex would in some way lead to WSOP glory.
"I had made up my mind that part of my having a shot at winning the 1989 WSOP would be abstinence. I felt, if I could avoid sex, then I would win the Main Event. If I did have sex, then that would hurt, or cripple my chances of winning. God knows how or why I thought this way, and I'm not saying that it makes sense. I'm just saying that I believed it, and thus I respected it."
Hellmuth says that while on a poker cruise in late April 1989 he even turned down sex from a "beautiful woman" in order to keep his abstinence streak intact for the WSOP the following month.
---
Read More: Phil Hellmuth Wins Record 16th World Series of Poker (WSOP) Gold Bracelet
---
So Did it Work?
Hellmuth did indeed win the 1989 WSOP Main Event, but how much of his success can be attributed to his sex ban over the course of 1988-89 is unclear. What is true that the following year, just 13 months after winning the WSOP Main Event, he met his now-wife Kathy with whom he has two sons.
Other Poker Superstitions
Hellmuth isn't the only poker player, or even WSOP Main Event champion, who has had superstitions while playing at the poker table. Martin Jacobson revealed in an interview last year that he's very superstitious about one particular aspect of poker table talk.
"I try not to be superstitious," Jacobson told PokerNews' Tiffany Michelle. "There are a bunch of little things. You're not supposed to say thank you when people wish you good luck. So sometimes in my mind, I'm like...obviously it doesn't matter!
"When people tell you good luck, your natural response is to say thank you. But I'm going to try and ignore it and stay positive!"
Check out this article on what you can and can't control in poker, and why it matters!
Will Shillibier is based in the United Kingdom. He started working for PokerNews as a freelance live reporter in 2015 and joined the full-time staff in 2019. He graduated from the University of Kent in 2017 with a B.A. in German. He also holds an NCTJ Diploma in Sports Journalism.