Ten Years of PokerNews WSOP Predictions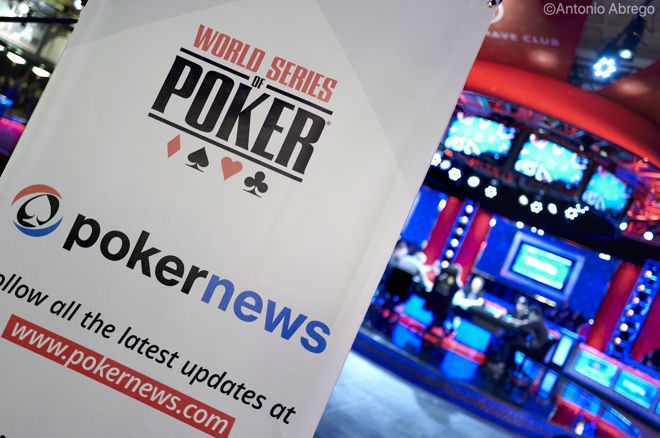 This year will mark the tenth occasion that PokerNews have published predictions ahead of the World Series of Poker. From humble beginnings, this annual tradition not only allows the writers, reporters and staff members the opportunity to pitt their wits against one another, but gives poker players and fans alike the chance to spot the new sensation before they've even set foot in the Rio All-Suites Hotel & Casino.
To mark the occasion, and before PokerNews releases its 2021 WSOP Predictions in the coming weeks, we take a look back at ten years of PokerNews WSOP predictions.
2010 - Final Table Predictions
The annual PokerNews predictions began in 2010, with the focus solely on the Main Event. Staff were asked about who would be the most active and tightest players at the table, and to look into the crystal ball ahead of that year's November Nine.
Managing Editor Elaine Chaivarlis was the only player to correctly tip Jonathan Duhamel as the winner. In fact, she correctly predicted the eventual top three, with Duhamel beating John Racener into second place and Joseph Cheong coming third.
2011 - Main Event Predictions
The following year, the predictions were published prior to the WSOP starting, and included guesses from all contributors about how big that year's Main Event has been. This has been held every year since, apart from 2013, with Chad Holloway coming closest on three separate occasions.
Brett Collson's 2014 guess was the closest anyone has ever gotten, just 17 players off the actual figure for that year. That was one of only two years where the closest guess was over the actual amount. Another oddity is that a guess of 6,700 has won on three separate occasion (2012, 2014, 2016).
| Year | Staff | Guess | Actual Field | Difference |
| --- | --- | --- | --- | --- |
| 2011 | Chad Holloway | 5001 | 6865 | -1864 |
| 2012 | Chad Holloway | 6700 | 6598 | 102 |
| 2013 | Not held | | | |
| 2014 | Brett Collson | 6700 | 6683 | 17 |
| 2015 | Chad Holloway | 6400 | 6420 | -20 |
| 2016 | Frank Op de Woerd | 6700 | 6737 | -37 |
| 2017 | Martin Harris | 7013 | 7221 | -208 |
| 2018 | Will Shillibier | 7712 | 7874 | -162 |
| 2019 | Yori Epskamp | 8286 | 8569 | -283 |
How many entries will the 2021 WSOP Main Event? We don't have long to wait to find out!
2012 - White Magic
Phil Hellmuth has continuously cropped up in the PokerNews WSOP predictions, and in 2012 the question of whether Hellmuth could win his 12th bracelet after three runner-up finishes in 2011.
Four contributors (Brett Collson, Danielle Barille, Kristy Arnett and Donnie Peters) all said no, with just two (Sarah Herring and Chad Holloway) thinking that Hellmuth could get it done. Rich Ryan also said yes, but with the caveat that he would win it in a Hold'em event. Close, but no cigar. Hellmuth took down the $2,500 Seven Card Razz for his 12th bracelet.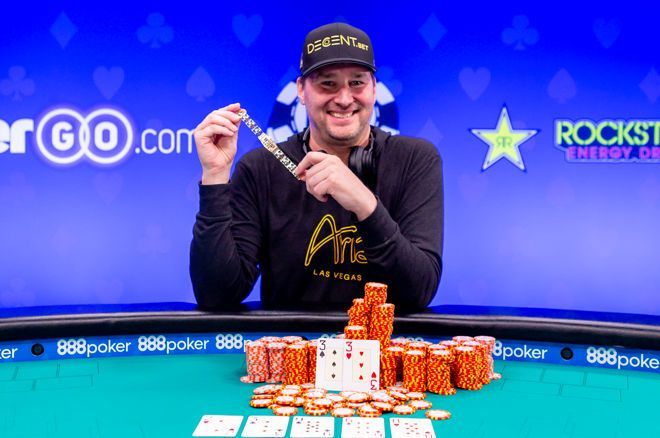 2014 - Schemion Slumps
In 2014, Ole Schemion was a rising star. After a win at the EPT San Remo High Roller, two final tables at the 2014 PCA and a final table at EPT Prague the year before he was at the peak of his game.
As a result, five players picked Schemion as their best WSOP newcomer. So what happened?
Well, Schemion didn't cash in a single WSOP event. In fact, he wouldn't cash in a WSOP Event in Las Vegas until three years later! However, 2014 wasn't all bad for the German, as he did manage to win over $1 million in an Aria $100,000 Super High Roller.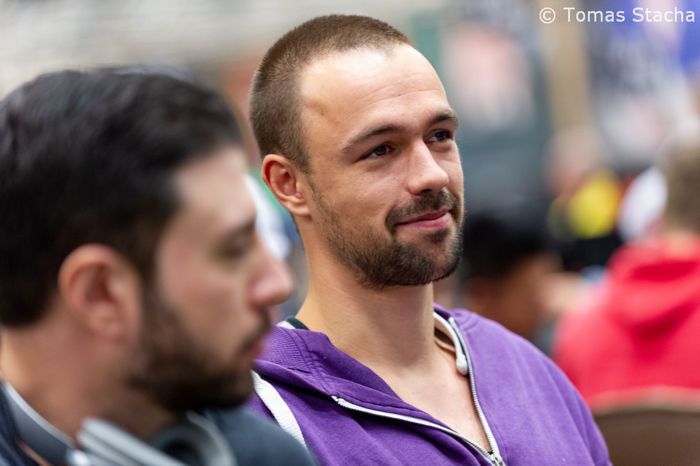 2015 - The Colossus Predictions
With the Colossus joining the WSOP schedule in 2015, there was a special one-off prediction for how big the inaugural tournament would be.
At the time, the tournament was the lowest buy-in bracelet event at the WSOP since 1980, costing just $565 to enter. It was won by Cord Garcia for $638,880 after topping a field of 22,374 entries. So who was closest?
Only Editor-in-Chief Donnie Peters and Editor Frank Op de Woerd thought the event would surpass 20,000 entries, with Op de Woerd just 374 entries out with his guess of 22,374.
2016 - Dodging a Bullet and the Return of Ferguson
Another recurring question is which big-name pro will be the biggest disappointment of that year's WSOP. Donnie Peters had tipped Jason Mercier for this question in 2015, only for the American to make two final tables, cash for $1.3 million and win a bracelet. In 2016, he opted not to pick Mercier saying "I won't be making that mistake again."
It was a good decision, as Mercier added two more bracelets to his collection as well as winning the 2015 WSOP Player of the Year title.
Another one-off question was whether Chris Ferguson or Howard Lederer would return to the WSOP felt. There was plenty of strong feelings on display, with many doubting that Ferguson would ever return. But return he did, grabbing ten cashes at the 2016 WSOP and going on to win the WSOP Player of the Year a year later.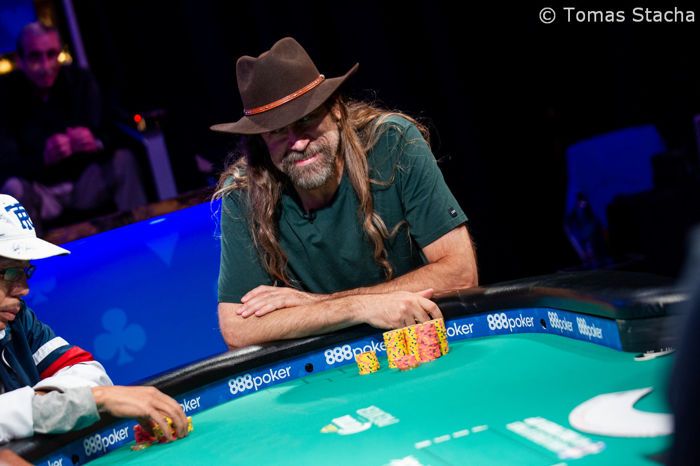 2017 - One Year Out
Another favorite of the panellists is the question of guessing the winner of the $50,000 Poker Players Championship. Having already won the event twice in 2010 and 2012, Michael Mizrachi is always a popular choice. In 2017, Chief Creative Officer Matthew Parvis predicted that Mizrachi would win the event for an unprecedented third time.
"He seems to have some sort of magic when it comes to this event," said Parvis at the time. Mizrachi didn't win in 2017, but he would win a third PPC title in 2018. So close...
---
WSOP Legend: 3-Time Poker Players Championship Winner Michael Mizrachi
---
2018 - Year of Multiple Bracelet Winners
Every WSOP seems to be "The Year of X," and our contributors never fail to come up with funny and entertaining ideas. We've had guests of "Year of the Fistfight", "Year of the Online Qualifier" and "Year of Ze Germans."
Martin Harris has twice predicted it to be the "Year of Multiple Bracelet Winners" in 2016 and 2018. In 2016 there were three, but in 2018 there were six(!) with three in Vegas alone. He must know something the others don't.
2019 - Predictions Getting Closer
It's hard to tell whether the predictions of the PokerNews staff have gotten better over time, but if 2019 was anything to go by then perhaps we're improving ever so slightly.
Mo Nuwwarah predicted Dario Sammartino to win a bracelet, and although the Italian didn't manage to get his hand on one, he did manage to make three final tables and finish second in the 2019 WSOP Main Event. Nuwwarah also predicted Mizrachi to win his fifth bracelet of the decade, which he did in the$1,500 Seven Card Stud Hi-Lo 8 or Better.
However, it wasn't just Nuwwarah, as Aaron McBride picked a certain Danny Tang to win a bracelet. He cut it fine though, winning the last event of the Series in Event #90: $50,000 Final Fifty High Roller No Limit Hold'em.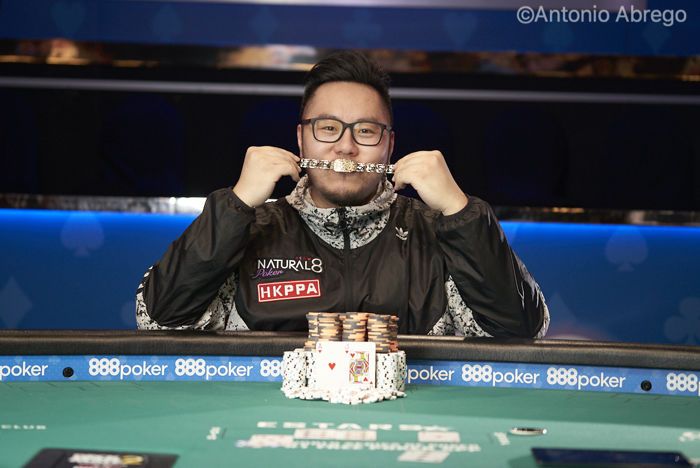 Bonus - Last Year at the Rio
It's one of the longest running jokes in poker, that this year will be the last time the WSOP is held at the Rio All-Suites Hotel & Casino?
Don't believe us? Well in 2010, Elaine Chaivarlis said she thought it would be the last year that the WSOP Main Event Final Table would be held at the venue. Fast-forward to 2019, and Valerie Cross was predicting "a lot of sarcastic farewells to the Rio on Twitter."
It'll be back for 2021, but will this year be the last at the Rio?