Where Are They Now: Ramzi Jelassi Exploring the World of Start-Ups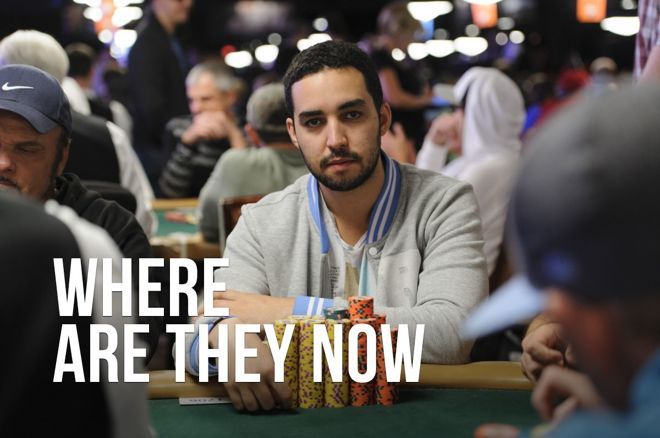 Table Of Contents
Editor's Note: Approaching my final day working for PokerNews as I prepare to transition out of the poker industry, I was cleaning out some old files on my computer that I figured I no longer needed. One of them was an interview I did near the end of the 2019 World Series of Poker with former European Poker Tour champ Ramzi Jelassi.
Jelassi had resurfaced with a few cashes at the WSOP after years away from the game. He filled me in on what he'd been up to in the intervening years and what he had planned going forward. It seems I'd never gotten around to writing up the piece as I ran out of time at the WSOP when I got swamped with live coverage in the Main Event. Following that, I took some vacation time and then got busy with the Mike Postle saga and other stories prior to the pandemic that turned everyone's world upside-down.
While the interview is obviously dated, I think it's still of some interest, so I put together a final entry in the "Where Are They Now" series.
At the end of 2012, Ramzi Jelassi appeared to be at the pinnacle of what could have potentially been a lucrative career as a star poker player. He'd just won European Poker Tour Prague Main Event for €835,000 — just under $1.1 million at the time — after four straight years of six figures in cashes, according to The Hendon Mob.
Dozens of his fellow Swedes had dominated at the felt over the years, taking the poker world by storm with their signature ultra-aggressive styles, and it looked likely Jelassi would be the next in line.
However, a few months later, in the midst of what looked like another successful year with more than $200K in cashes before the end of June, he abruptly vanished from the tables. He didn't record a single cash for almost exactly six years.
His name resurfaced on a few lists of payouts and chip counts at the 2019 WSOP. He agreed to meet with PokerNews for an interview outside ARIA as the WSOP was winding toward its conclusion in July.
"I didn't play even one single hand of poker for more than five years," he confirmed. "Not even like a home game or anything."
In fact, the seeds of Jelassi's exit were planted the very day he secured that life-changing score.
Taking the Money and Running
While Jelassi enjoyed his time as a poker pro, by the time that fateful EPT Prague came around, he'd already been in the game for more than eight years, despite being just 28 at the time.
That's a decent chunk of time grinding in any profession, especially one as demanding as poker. Even before the big score, he found himself tiring of playing cards for money, describing himself as "more and more bored of it."
"When you play for so long, it's like any job," he said. "It causes inertia after awhile. You don't have something else that's better to go to so you just keep going through the motions."
He was considering going back to school for a degree. Thoughts of his exit strategy swirled in his head, and the EPT Prague score came at a beautiful time, giving him the financial security to make the leap.
"I had in the back of my mind that I wanted to get out. But I was playing really good and I was having scores. So, when I won EPT Prague, I had the feeling that it was the perfect timing.
"I think I even said, the first words that came out of my mouth in the winner's interview, 'Oh nice, now I can finally quit.' That was like the first words I actually said, so it made a lot of sense to me. I had the big score and in the back of my mind wanted to quit, so OK, take the money and run, you know?"
A few months and a few more scores later — he most notably took fourth for another $90K at the Hollywood Poker Open Main Event in Las Vegas — he walked away.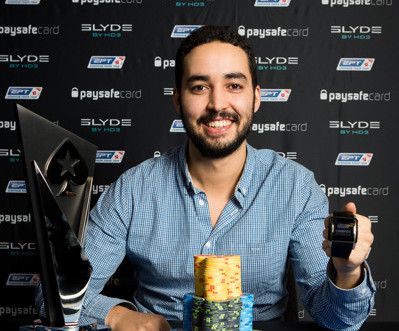 Exploring the World of Start-Ups
Jelassi admitted he didn't have much of a plan. What he did have was money, so he didn't need to make any rash decisions. He said he took a few months to mull things over, pondering whether he wanted to hop right into the work force or get an education.
He opted for the latter and began studying toward a degree, focusing on both economics and psychology at a school in Stockholm, his listed hometown on Hendon. He wound up earning a bachelor's degree in the latter, though he said he was close to an economics degree as well by the time he graduated.
He applied for jobs, a weird feeling considering he "never had a job in [his] entire life."
Jelassi wound up getting hired by a "really small" start-up. As befits a start-up, he had to be versatile.
"It's like a new game to me so it's quite fun."
"We needed someone in sales, so it was like 'OK, I'm a sales guy now,'" he said. "It was perfect for me because I got to work really close to the founders, shadow them a lot, and learn a lot about starting a business."
He enjoyed his time at the start-up, but after a year, Jelassi walked away from that as well toward the end of 2018. He felt ready to venture out and start his own company, which he began working on in 2019.
Still based in Stockholm and coming up on his 33rd birthday at the time of the interview, Jelassi professed plans to create a company that facilitated online connections to psychologists who could help patients via video and chat.
"This is the first company I'm starting so I'm trying to listen to other people who have done it before and not be arrogant," he said. "It's like a new game to me so it's quite fun."
It appears those plans have come to fruition. A quick glance through Jelassi's Twitter feed shows him stumping for developers for Din Psykolog ("Your Psychologist"), a growing company that was already accepting paying customers last year.
Good Memories from a Full Career
Jelassi pointed out that it's difficult for many poker players to make the leap to something else, particularly when they're still having some success.
He had it easier than most as he said he's always seeking a new challenge. So at peace was he with his decision that he said never felt tempted to return to the game at all. Not for one tournament or even one hand. The Vegas trip in 2019 came as part of what he called a vacation.
"To be honest, I'm not near as good as I used to be."
Poker-wise, he didn't completely flame out as he booked three cashes out of five tournaments for about $7,500. The experience gave him a stark reminder that the game evolves quickly. Even though he felt he still had an edge, he walked away from the scores realistic about the state of his skills.
"To be honest, I'm not near as good as I used to be," Jelassi admitted. "So, in some situations, I don't know what to do. That like, really makes me not want to play. For me, it's better to play smaller tournaments because if I make any mistakes, it's for small money. I don't want to play an EPT and get in a situation for hundreds of thousands of dollars and I don't know what to do."
Still, he admitted a tiny bit of the old spark got relit. Not because of the poker itself, though he said he had fun, but mostly because he enjoyed seeing some of the old friends he'd made across years in the game. Case in point: Joseph Cheong briefly interrupted the interview. The two players greeted each other warmly and Cheong asked what Jelassi had been up to.
"It's fun to be back here," Jelassi said after Cheong left. "It's a lot of old guys that I used to be good friends with. I get some memories back of people that I forgot about, all these good memories from my poker career."
He knows too much nostalgia from his old life can be dangerous, however, a distraction from his current mission. While he did leave open the possibility of playing some small tournaments, he said he wouldn't expect to find himself at the felt much at all in the near future.
"I want to get out of it again so I focus on the right stuff."