Before FTX: A Look Back at the Ultimate Bet & Absolute Poker Superusing Scandal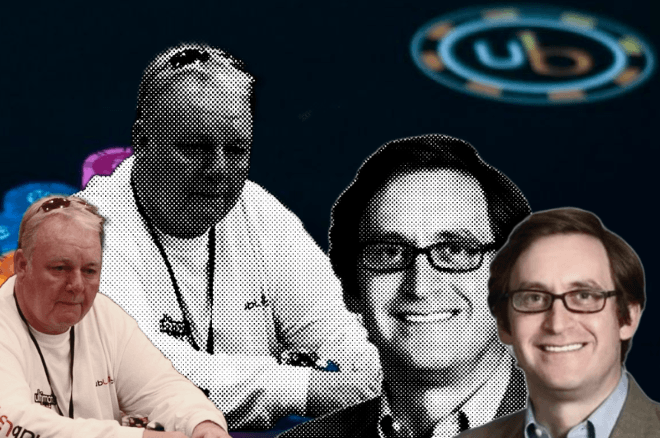 Long before the Stones Gambling Hall controversy where Mike Postle was accused in 2019 of cheating on live-streamed cash games, there was Ultimate Bet, Russ Hamilton and a multi-year scandal that left thousands of players cheated out of more than $50 million.
The cheating scandal, where Hamilton and other insiders used a "god mode" feature to view the hole cards of opponents, recently received new attention when a key player in the scandal, attorney Daniel Friedberg, was revealed to be an executive at the crypto trading platform FTX at the center of what US authorities are calling "one of the biggest financial frauds in US history."
As the FTX debacle plays out, here's a look back at the biggest online poker cheating scandal of all time.
Read all about the 2011 Full Tilt Poker scandal
The Beginnings of AP and UB
The story of Ultimate Bet and Absolute Poker begins with ieLogic, a software company founded by Greg Pierson and Jon Karl that would design the software used by the disgraced poker sites.
Ultimate Bet came first in March 2001 and was licensed by the Kahnawake Gaming Commission in Canada. Absolute Poker followed in 2003 and the two sites made up the Cereus Poker Network. Hamilton, the winner of the 1994 World Series of Poker (WSOP) Main Event who you'll be reading plenty about in this article, was brought on as a consultant for Ultimate Bet.
While PokerStars and Full Tilt Poker (which had its own scandal around the same time period) dominated the online poker market in the mid-2000s, plenty of volume was being put in on Absolute Poker and Ultimate Bet, which ran various mixed games and was one of the only sites that offered high-stakes cash games.
Something else Absolute Poker and Ultimate Bet had was name recognition. A number of big-name ambassadors served as the faces of the two sites, including Phil Hellmuth and Annie Duke.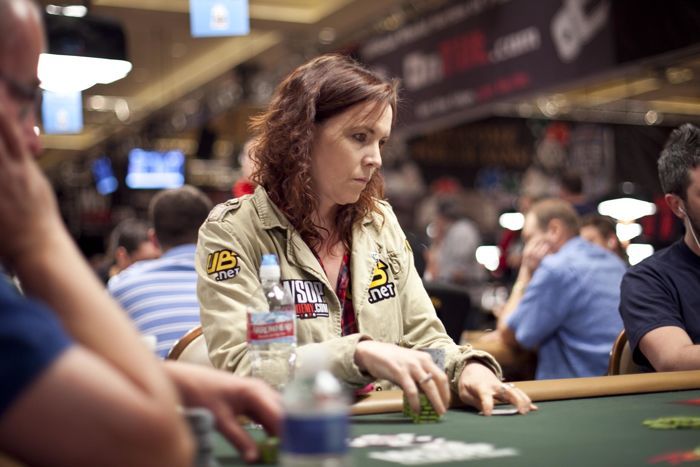 "POTRIPPER" Brings Down AP
In 2007, players began posting on poker forums like Two Plus Two alleging that they had been cheated on Absolute Poker and reporting suspicious behavior by a small number of accounts. That suspicious behavior included phenomenally high win rates and seemingly perfect play in every spot, leading players to believe their opponents had knowledge of their holdings through a super-user "God Mode."
Most of the suspicion centered around the account "POTRIPPER," which took down a $100,000 guaranteed $1,000 buy-in tournament in September 2007 despite only having previously entered three low-stakes tournaments on the site. In the final hand against Marco "CrazyMarco" Johnson, "POTRIPPER" called an all in bet with just ten high to win the tournament and $30,000.
Here's the complete hand history: "POTRIPPER" completed in the small blind holding
and Johnson checked his option in the big blind with
. Johnson checked on the flop of
and "POTRIPPER" bet 9,000. Johnson called. Johnson checked again on the
turn and "POTRIPPER" bet 13,500. Johnson check-jammed for 200,310 and "POTRIPPER" called with just ten-high and no draw. The
bricked off on the river and "POTRIPPER" won the tournament.
Other players came forward with suspicious hands that "POTRIPPER" had played throughout the tournament and Johnson requested a hand history for the final table. Instead, Absolute Poker accidentally sent him a spreadsheet of actions at all tables from the first two hours of the tournament, which Johnson sent to other forum members.
As veteran poker journalist Haley Hintze, who spent years investigating the superuser scandal, reported for PokerNews in October 2007: "The first 90-plus hands of POTRIPPER's tourney were included in the spreadsheet. As skilled poker players sorted and decoded the history of the hands, another pattern of consistently unusual play emerged that at least demonstrated the need for further examination. The online site PokerXFactor even created a playback file containing almost all of the hands recorded for POTRIPPER during the event, including the final table, which was added in from other sources."
Though Absolute Bet initially denied the cheating allegations, the site later confirmed it "was the victim of a breach of security in which a high-ranking consultant to the site devised a sophisticated scheme to manipulate internal systems and access third-party computers and accounts to view the hole cards of other customers during play and without their knowledge, resulting in unfair play."
In November 2007, Absolute Poker announced that an internal audit identified seven accounts — POTRIPPER, Graycat, Steamroller, Doubledrag, Payup, Supercard55 and Romnaldo — that had cheated during a 40-day period beginning in August 2007. The site said there was "no evidence of the current or past existence of a 'super-user' account" but agreed to refund $1.6 million to cheated players.
The "POTRIPPER" account was eventually traced to the site's corporate offices in Costa Rica and was thought to have belonged to Absolute Poker Director of Operations AJ Green.
"A sophisticated scheme to manipulate internal systems and access third-party computers and accounts to view the hole cards of other customers."
An audit by the Kahnawake Gaming Commission later confirmed what many online poker players strongly suspected: that the cheating was conducted by Absolute Poker insiders who had access to opponents' hole cards through a God Mode. As a result of the audit's findings, Absolute Poker was given a $500,000 fine and put on a two-year "probationary" period where it would be subject to increased supervision by the commission.
But that number pales in comparison to the eight-figure sum that the site's founders would later admit players were cheated out of on the two poker sites.
Ultimate Bet Scandal
Insider Cheating Revealed
The cheating identified on Absolute Poker was just the beginning of the Cereus Poker Network's troubles. In the wake of the "POTRIPPER" controversy, more players came forward on forums with suspicions of unfair play on Ultimate Bet, specifically in regards to the account "NioNio," which players identified as having results far beyond statistical norms.
In May 2008, Tokwiro Enterprises ENRG, proprietors of Ultimate Bet, announced that an internal investigation found that unfair play did occur on the site from March 2006 to December 2007 with six accounts and 18 screen names being involved, among them "NioNio," "Sleepless," "NoPaddles," and "flatbroke33."
Here's what PokerNews reported at the time: "The fraudulent activity was traced to unauthorized software code that transferred hole-card information of other players at the tables to the perpetrators' accounts during live play ... Tokwiro identified the unauthorized software code as being part of a 'legacy auditing system that was manipulated by the perpetrators,' referring to the fact that the hidden software was in place within the system prior to Tokwiro's 2006 purchase of the site."
"The fraudulent activity was traced to unauthorized software code that transferred hole-card information ..."
As hundreds of players sorted out whether they had been cheated, Ultimate Bet's biggest ambassadors kept promoting the site. Duke, a long associate of Ultimate Bet the sister of Howard Lederer of Full Tilt Poker notoriety, continued to rep the brand at live events and defended the company in the months after the cheating was discovered.
Hamilton Named Primary Offender
There's a reason Russ Hamilton is the only Main Event winner who doesn't have a banner hanging in the hallway or tournament area during the WSOP. In the years following the insider cheating on Ultimate Bet and Absolute Poker, it was revealed that Hamilton was the primary offender and personally cheated his fellow poker players out of tens of millions.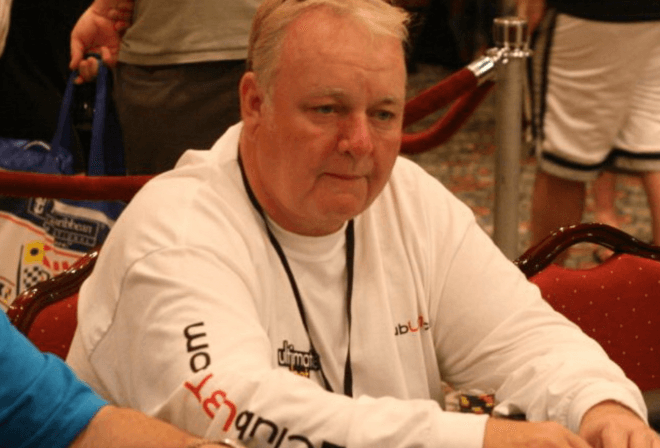 Investigative findings released by the Kahnawake Gaming Commission in September 2009 revealed 117 user names held by 23 accounts that were involved in cheating. The investigation found that "the vast majority of the computer devices and IP addresses used by the cheating accounts were directly associated with Russell Hamilton" and "the vast majority of the cheating accounts transferred money through Russell Hamilton's player accounts."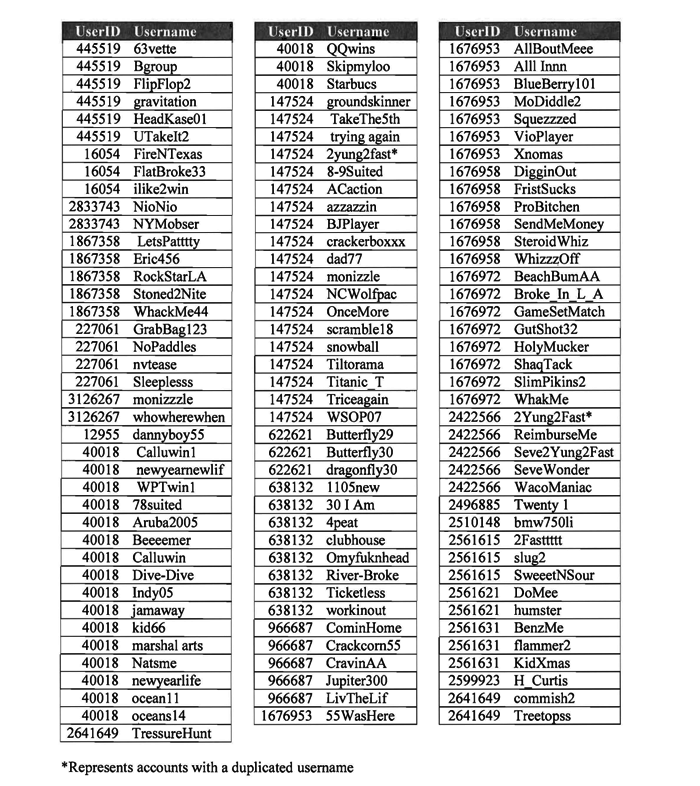 While the report focused on the Main Event champion, it also noted that 31 other individuals were involved (the names of those individuals were not publicized), revealing a much wider scope of cheating that went back to June 2003.
In its final decision, the Kahnawake Gaming Commission issued Ultimate Bet a $1.5 million fine and ordered the reimbursement of $22 million to affected players.
Travis Makar, Daniel Friedberg & the Cover-Up
Things slowed down a bit in the Ultimate Bet scandal as millions in refunds went out to thousands of cheated players in various batches. Hellmuth and Duke parted ways with the poker brand that they were the faces of for several years in December 2010 and both Ultimate Bet and Absolute Poker shut down during poker's Black Friday in April 2011, leaving many players to wonder if they would ever see their money again.
A few months earlier, Travis Makar, an assistant of Hamilton who owned several accounts used in the superuser scheme, came forward claiming that more people had been involved in than just Hamilton and that the money refunded was nowhere near the amount stolen.
In May 2013, Makar leaked a secretly recorded three-hour conversation between himself, Pierson, Hamilton and others revealing that they had plotted to cover up the scandal.
In the audio conversation, which Makar leaked in an attempt to salvage his reputation, the executives discussed the God Mode software and Hamilton flat-out admitted to cheating players out of between $16 and $18 million: "I did take this money, and I'm not trying to make it right."
The leaked conversation also brought out new information about Duke, who Hamilton can be heard on tape saying was aware of the God Mode software and used it herself on a 15-minute delay (Duke subsequently released a statement denying any involvement).
While the full amount of money stolen may never be known, it is estimated that Hamilton and other superusers cheated thousands of players out of more than $50 million over several years.
Someone else who took part in the leaked conversation and was an integral part of the cover-up ploy was Daniel Friedberg, an Ultimate Bet attorney who would resurface as a player in the FTX scandal nearly a decade later.
The Aftermath: FTX Controversy
In the years following the audio leak, nearly everyone associated with Ultimate Bet and Absolute Poker quietly faded from public life and the poker world, including Hamilton, who has never spoken publicly about the scandal. "I kept quiet and I didn't say a word and I'm still not saying a word," Hamilton recently told NBC News.
Duke managed to leave poker behind to pursue a career as a psychology writer and recently released Quit: The Power of Knowing When to Walk Away, an ironic billing given how long she had stayed loyal to Ultimate Bet. But Duke has been unable to fully shake the scandal and poker players are quick to remind the decision-making expert's collaborators about her checkered past at any opportunity.
Another figure who has been unable to shake the scandal is Friedberg, who went on to serve as the chief regulatory officer of FTX, a crypto trading platform that recently had its own scandal that saw crypto traders, including some poker players, lose millions.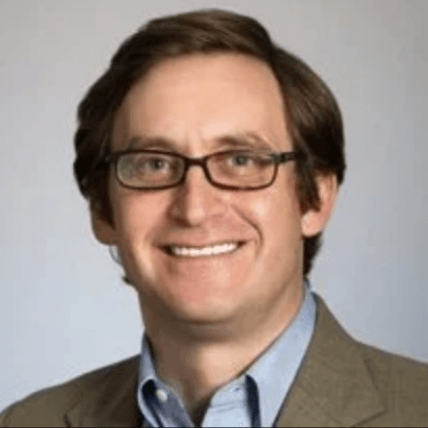 Following the FTX collapse, which was brought on by a liquidity crisis due to FTX's intertwined finances with Alameda Research, PokerNews and other media outlets noted Friedberg's connection to the Ultimate Bet scandal and many social media users questioned how such a controversial figure landed an executive role with the crypto trading platform.
A subsequent NBC News report on Friedman noted that "it may be difficult to determine what Friedberg's potential involvement was in the FTX debacle or what he actually did there" and that "some people who worked at FTX or did business with it told NBC News they'd never encountered Friedberg."
In December, FTX founder Sam Bankman-Fried was arrested in the Bahamas after federal prosecutors filed criminal charges against the 30-year-old for wire fraud, securities fraud and money laundering, according to CNN.
While more information about Friedberg will likely emerge as federal investigators look into the FTX controversy, his role in the Ultimate Bet and Absolute Poker scandal more than a decade prior may serve as a decent starting point for understanding the crypto platform's abrupt and unexpected collapse.