Why Is One of the World's Best Poker Players Selling His Las Vegas House?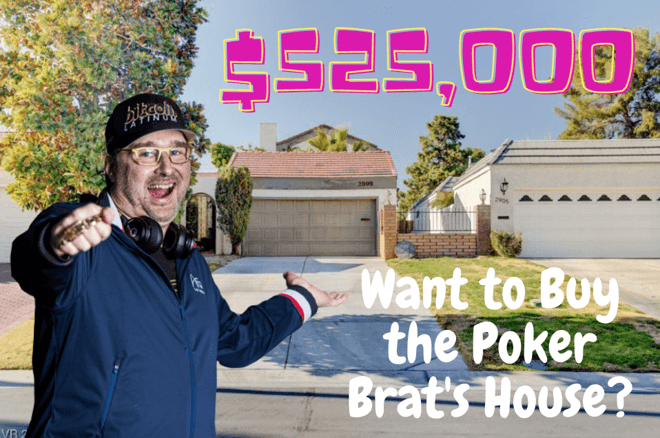 Once upon a time, Phil Hellmuth was the fresh prince of Bel Air. Well, at least of Bel Air Drive in Las Vegas. That is where his one-time poker abode is located and is currently up for sale. The 1,672-square-foot home is currently listed for $525,000.
"I bought this house in Las Vegas Country Club gated community (great location)," the 16-time World Series of Poker (WSOP) bracelet winner shared on social media. "I never lived there, but was going to stay there during WSOP and other long Vegas trips."
While Hellmuth has stayed there in the past, it's been many years since he's stayed at the property. Nowadays, he lives in California with his family, and whenever he visits Las Vegas he takes up residence at ARIA.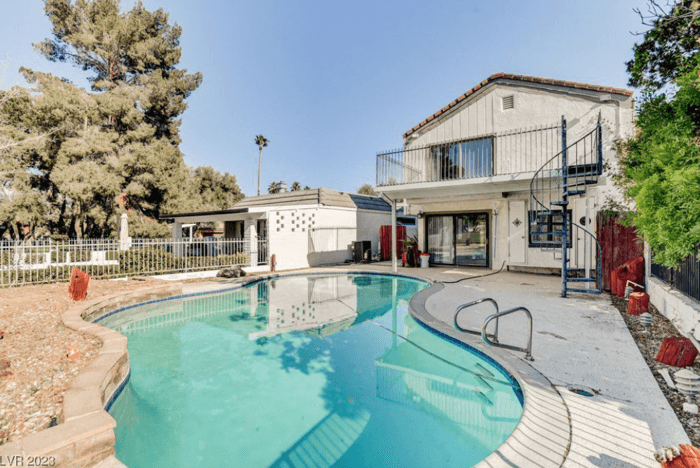 The home is listed as a "vintage three-bedroom home build in 1974" located at 2909 Bel Air Drive, which is in the guard-gated Las Vegas Country Club. It features a view overlooking the second green, has a bedroom balcony and swimming pool, as well as a two-car garage and extended driveway.
"The golf course and Strip views from the backyard are simply gorgeous," said Bob Hamrick, chairman and CEO of Coldwell Banker Premier Realty. "This home is representative of Old Vegas style and with a little renovating it can be returned to its original glory."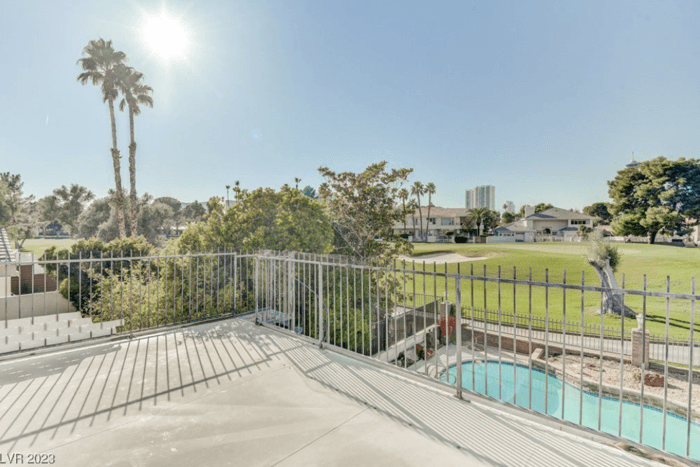 Not only is the house up for sale, but it is being exclusively sold by well-known poker player Karina Jett, who is also a realtor at Coldwell Banker Premier Realty.
"This has been a second residence for Phil since he purchased it in 2002," said Jett. "Its close proximity to the Las Vegas Strip is his favorite feature."
For those interested, they can contact Jett at 702.218.0162 to schedule a private showing.
---
Click here to see more photos of Hellmuth's Vegas house that is up for sale.
---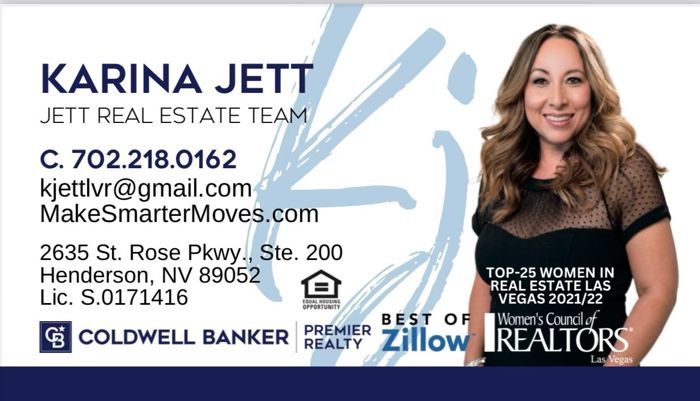 Poker World Has Some Fun
Of course, once word got out that Casa De Hellmuth was on the market, some folks in the poker world couldn't help but have a little fun.
"Why don't you stay there this summer and win your next bracelet… then you can sell it for $625k as the house you won your record-breaking bracelet in," tweeted Faraz Jaka.
Andy Bloch asked, "Can someone play you heads up for your house? (Asking for a friend.)"
"Does it come with a bracelet?" as Owais Ahmed.
Matt Salsberg even set a line on the property: "Over/under 5 murders have happened in this house."
Finally, many others such as Toby Lewis and 2004 WSOP Main Event champ Greg Raymer pointed out this was the very house once featured in an ESPN segment featuring a shirtless Hellmuth getting prepared for the WSOP.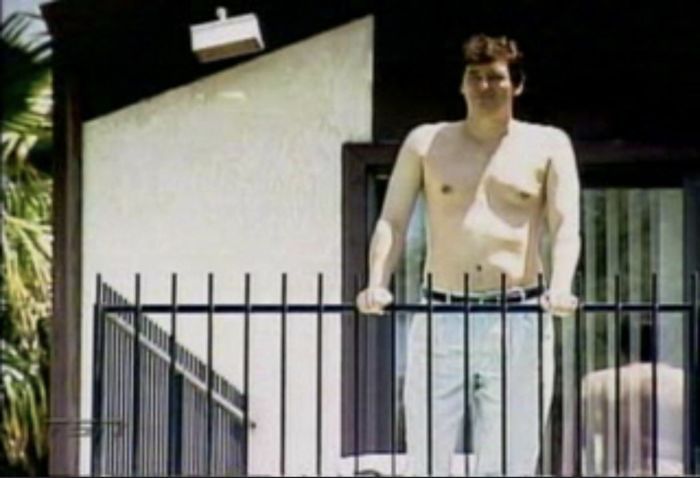 If Hellmuth is able to sell the house, it'll no doubt help ease the sting he recently felt losing hundreds of thousands playing on live streams such as Hustler Casino Live and Live at the Bike.
Executive Editor US, PokerNews Podcast co-host & 2013 WSOP Bracelet Winner.