Why Do Formula 1 and Poker Go Hand-in-Hand?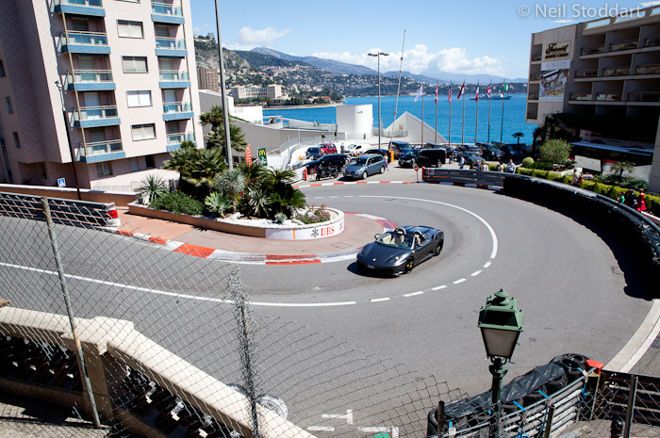 Online poker sites forming partnerships with sports stars and influencers is nothing new. However, in recent times, there has been a trend of social casinos and online poker giants collaborating with Formula 1 racing teams.
PokerStars joined forces with Oracle Red Bull Racing, PartyPoker are in bed with McLaren Racing, and even GGPoker got in on the act when seven-time world champion Lewis Hamilton made a shock appearance at the tables in a $10,300 buy-in tournament during the site's High Rollers Week.
Social Poker Site Global Poker Gets In on the Act
In early March 2023, VGW, the parent company of the epic social poker site Global Poker, announced its own Formula 1 connection, when it put pen to paper on a multi-year deal with the world-famous Scuderia Ferrari team.
Global Poker Grand Prix Turbo Series May 5-7 Will Award Dream Ferrari Experience
Learn more about the Global Poker Grand Prix Turbo Series
What is it about Formula 1 and poker that works? One is driving a car at breakneck speed; the other is essentially a battle of wits and luck. Things become a little clearer once you start delving deeper.
Reason #1: They're All in the Entertainment Business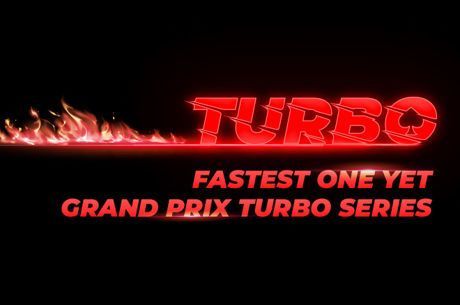 Formula 1 and poker are part of the entertainment industry and do everything they can to keep their customers and fans engaged in their products. People travel far and wide to watch a Grand Prix. They want to see last-second overtakes, cars spinning off the track, and the famous spraying of champagne when the champion is crowned. People watch F1 races for fun.
Poker follows in a similar vein. Take the recent PokerNews Cup held on Global Poker, where people won thousands of Gold Coins on the turn of a card, where the increasing blinds added excitement and tension, and where one poker player got to call themselves a true champion. People play at Global Poker purely for the fun of doing so.
Reason #2: They're All at the Forefront of Technology and Innovation
Formula 1 teams, online poker sites, and social casinos invest a ridiculous amount of money in technology, and equally as much in developing new products. F1 teams spend the off-season using state-of-the-art technology to make improvements and changes to their cars, hoping to shave off hundredths of a second and gain an advantage.
Online poker sites and social casinos know they can have the best cash games, tournaments, and offers, but they count for next to nothing if the poker software is not up to scratch. You wouldn't believe the time and investment they spend keeping their software in tip-top shape.
They innovate to excite their customers, and Formula 1 teams develop an incredible, compelling end product to excite their fans.
"Allhustlenoluck" Triumphs In Inaugural Global Poker x PokerNews Cup GC Final
VGW founder, Chairman, and CEO Laurence Escalante summed this perfectly in a press release shortly after his social gaming company signed a multi-year deal to become a Premium Partner of Scuderia Ferrari on March 2023.
"We are excited to partner with Ferrari, one of the world's most iconic global brands. With such a rich history, success in motorsport, and a brand synonymous with winning, achievement, passion, and luxury, we look forward to working together and our next chapter of growth.
F1 is a truly global sport with massive reach that has experienced amazing growth in recent years, particularly in the US, and there's no bigger brand than Ferrari. We may operate in different industries, but share similar beliefs when it comes to the power of technology and teams for performance, and the role of passion that unites us all."
Reason #3: They're Serious About Safety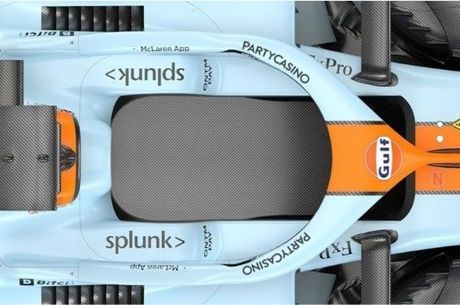 Safety isn't the most exciting subject in the world, but it is vitally important to Formula 1 teams, online poker sites, and social casinos. Formula 1, like all motorsports, is inherently dangerous. However, continual improvements have made drivers, pit crew, and spectators safer than ever during a race weekend.
Former Group Commercial Director of Entain, owners of PartyPoker, Paris Anatolitis, highlighted the importance of safety in an interview with PokerNews during the infancy of PartyPoker and McLaren Racing's partnership.
"Perhaps most importantly, we both want to offer an exhilarating and entertaining product while remaining aware of the importance of doing so in an environment where safety is at the forefront."
Reason #4: Partnerships Open Doors to New Markets and Opportunities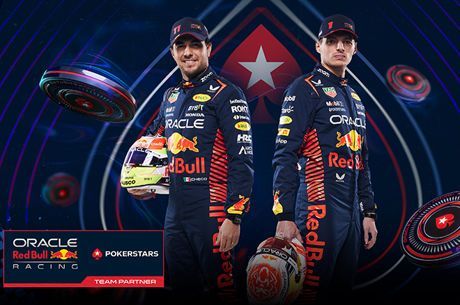 The partnerships between Formula 1 teams, online poker sites, and social casinos work on a business level and for each business' customers.
For example, the Global Poker name will be displayed on the Ferrari cars at the Miami Grand Prix over the weekend of May 6, which is also when Global Poker runs its exciting Grand Prix Turbo Series, complete with 12 Gold Coins and 12 Sweeps Coins events.
The social poker site is running a season-long promotion, hosting a Grand Prix series during each F1 stop where the eventual winner receives an exclusive experience for two at the Ferrari factory in Maranello, Italy.
Not only is this cooler than cool for non-racing fans, but such a once-in-a-lifetime prize will surely attract F1 fans to Global Poker, and we all love new players enjoying this crazy game.
Grab a Healthy Slice of $7,500 every day on PokerStars with Spin & Go Races
PokerStars runs promotions during each F1 race weekend and has sent its customers to the Brazilian Grand Prix as part of their exciting Red Spade Pass promotion. Indeed, PokerNews' own Will Shillibier went along to that Grand Prix and reveled in the excitement that only a Grand Prix produces.
Rebecca McAdam Willets, PokerStars Director of Partnerships, PR, and Consumer Engagement, told PokerNews that the PokerStars-Oracle Red Bull Racing partnership allows both PokerStars and Oracle Red Bull Racing to access new fans and offer those fans amazing experiences.
"We're now in our second year as Team Partner and it's safe to say the ride so far has been nothing short of epic. The partnership continues to be a natural fit with both communities sharing many passions, traits and interests, and while our community can benefit from exclusive rewards and experiences, we're also able to access new, like-minded fans through the sport's increasing popularity and its number one team."
"Along with being part of an incredible part of the team's journey, we've also been able to bring our community along through our money can't buy race experiences with our 'Red Spade Pass' initiative, and a suite of offers and promotions across poker, casino, and sports that reward players who follow the team and sweat Sundays with us, with those rewards increasing when the team succeeds."
"It has been a wonderful journey working with the Championship winners who continue to dominate the grid, and this year we have some extra exciting partnership integrations planned, with exclusive content and even more unforgettable experiences yet to come."
F1 and poker partnerships work on many levels and PokerNews is glad they do. The collaborations bring in new and excited poker players that may not have otherwise played online poker or discovered the fun of social gaming, while the racing teams gain new fans from the army of poker customers who tie their colors to the team's mast. Everyone wins, and that scenario is something of a rarity!