partypoker & McLaren "Share a Lot in Common" Says Managing Director Paris Anatolitis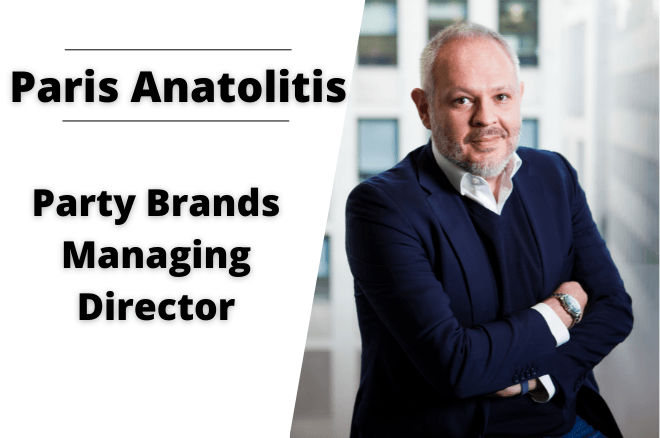 Table Of Contents
It is now over a month since partypoker and PartyCasino entered a multiyear partnership with McLaren Racing Formula 1 Team.
The PartyCasino logo first appeared on McLaren's cars at the Monaco Grand Prix, and Party branding remains visible on the protective halos of both McLaren MCL35M cars ahead of this weekend's Austrian Grand Prix.
Party and McLaren's "Journey of Transformation"
"McLaren are a global sporting icon"
Paris Anatolitis, Managing Director of Party Brands, says the partnership provides the opportunity to reach new audiences alongside the McLaren brand.
"I have always been inspired by McLaren, the story behind the brand, its attention to detail and its drive to continuously push the boundaries. McLaren are a global sporting icon, so to see us as part of their team, on a unique livery, flying around the legendary Monaco street circuits sent shivers down the spine.
"The partnership gives us an amazing opportunity to take the Party brands to a new audience of customers in regulated markets around the globe. It really is an incredible platform to enable us to connect with customers new and old, and communicate the unique excitement of the Party offer."
Anatolitis himself is a Formula 1 fan, having followed the sport since childhood.
"In Formula 1, it's not only about the performance and how the cars have developed over the years, but also the strategy behind the race, the tactics that are deployed and the decisions that are made to take advantage of given situations during a race.
Anatolitis says that both McLaren and Party are on a "journey of transformation", and that a partnership would benefit all involved.
"When the proposal was presented to us, we immediately saw the synergies between our brands. From our business perspective to target new audiences and build products & experiences that delight our customers. For McLaren to focus on expanding their fan base through opening up the world of Formula 1 as well as continue to advance their technology to bring them back to the podium.
"This showed us there was a huge potential to create a long term partnership that would benefit all parties. I have met Zak Brown, the Chief Executive Officer for McLaren Racing, a few times, so we immediately connected to ensure we could move on this opportunity quickly. "
Safety of Paramount Importance For All Involved
The big question is why would a company like Party partner with a Formula 1 team like McLaren? For Anatolitis the answer is simple.
"We share a lot in common, despite being in different fields. There is this absolute drive to succeed in everything we do. We are both technology businesses at heart who are continuously looking to innovate to develop a compelling end product. We do that to excite our customers, and they do it to excite their fans!
"But perhaps most importantly, we both want to offer an exhilarating and entertaining product, while remaining aware of the importance of doing so in an environment where safety is at the forefront."
This weekend the 'PartyResponsibly' message will again appear on the McLaren car at the Austrian Grand Prix, with driver Daniel Ricciardo playing a key role in sending the message of responsible gambling.
---
Read More: Formula 1 Driver Daniel Ricciardo in partypoker Responsible Gambling Video
---
"We were delighted to get Daniel Ricciardo's insight into the importance of maintaining control in our Time to Pit film which we launched on the new hub. From what we've heard he has the makings of a very strong poker player."
Just how good players will have to wait and see, with an exclusive tournament coming up where players will be able to battle against Ricciardo.
"It will be a unique experience for our players to go up against him," says Anatolitis. "This will also allow some of our partypoker and PartyCasino customers to live "money cannot buy" experiences, through this partnership.
"Of course we are also really excited to be supporting McLaren to cheer them on to even greater success on the track. As the partnership matures, we are planning to roll out a number of activation initiatives that we think our customers will love."
Future Plans
The multiyear deal is only a month old, and Anatolitis says the feedback from customers is already "very encouraging." However, there is a lot of work going in behind the scenes on future aspects of the partnership that Anatolitis says players will be able to take advantage of very soon.
"There is lots more in the pipeline which we can't wait to share with the world"
"The feedback from a lot of our customers has been very encouraging too.
"We've been hard at work with the McLaren team on developing and launching our sponsorship platform ACCESS where we will be opening the doors to the world of Formula 1 and McLaren. We are in the process of creating a lot of new content. The Party Responsibly website and content was the first output, but there is lots more in the pipeline which we can't wait to share with the world"
Will Shillibier is based in the United Kingdom. He graduated from the University of Kent in 2017 with a B.A. in German, and then studied for a NCTJ Diploma in Sports Journalism at Sportsbeat in Manchester. He previously worked as a freelance live reporter, and video presenter for the World Poker Tour.