"There's No Remorse": Poker Community Unsatisfied As Imsirovic Breaks Silence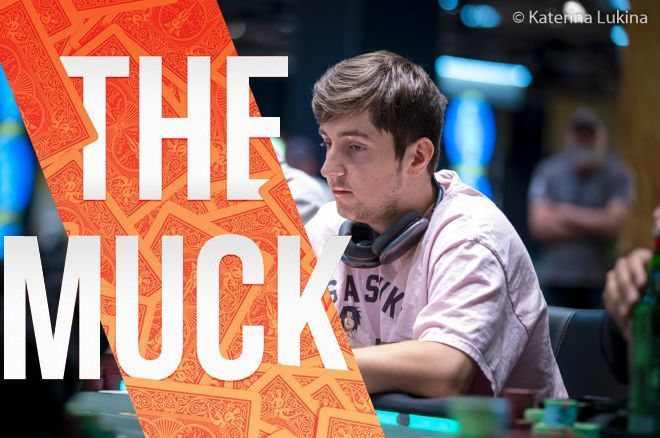 Table Of Contents
Many were shocked this week when Ali Imsirovic broke his silence this week more than a year after being accused of cheating by other high-stakes poker pros.
But few were satisfied with the answers provided by the 2021 GPI Player of the Year, who admitted to multi-accounting for several months in 2020, and again in 2022, while dismissing other allegations as "ridiculous," including that he's used real-time assistance (RTA) and recently been running an online cheating ring.
The poker community's reactions to Imsirovic's video make up the latest edition of The Muck.
"You Don't Just Get a Reset"
The nearly 30-minute video uploaded by Imsirovic, seated in front of his many poker trophies in a bright hoodie and behind a pair of translucent glasses, did not evoke much sympathy from the poker community. Many thought the former poker darling came across as unapologetic and flippant about his admitted multi-accounting, something universally regarded as unethical in poker.
"What a f***ing joke this guy is," bracelet winner Jason Wheeler wrote on Twitter. "Sounds irritated he has to defend himself."
"Imagine Ali just making a 2 min video. Admitting to what was true, saying sorry, and asking for forgiveness or some way back into the poker world. But no. We get 30 minutes of nonsense. They never learn..." agreed Alex Duvall.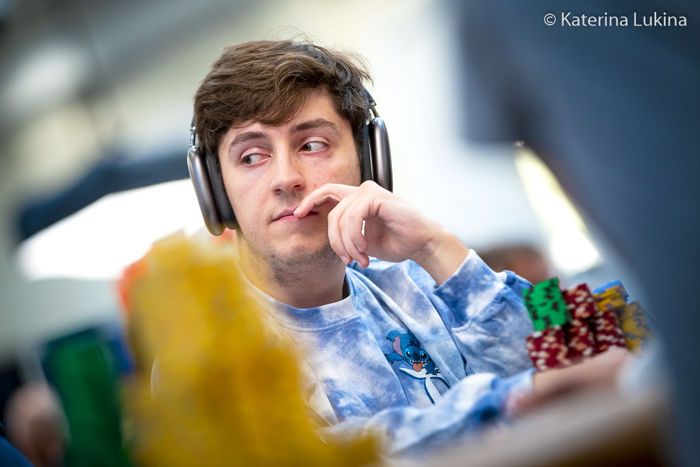 Will Jaffe addressed the situation in one of his patented Tough Conversations. Jaffe pushed back on Imsirovic's assertion that multi-accounting is common in high-stakes circles.
"If everybody was doing it, why are you the only one who got caught?" he asked. "And why did you wait three years to make this video?"
Jaffe also criticized Imsirovic for presenting himself as a victim and complaining about being ostracised by the poker community. "Has it been hard on your family, bro? F***ing winning hundreds of thousands of dollars cheating? Yeah, like they haven't benefited from that at all ... Like it's not been hard on the f***ing people you scammed and cheated."
https://twitter.com/dankness3/status/1673130526436397056
"There's one thing that you can never get back, and that's your image," Jaffe said. "That's your rep. It's gone, bro."
Many agreed with Jaffe's take, including bracelet winner Grant Hinkle.
"Perfectly captured the absurdity," Hinkle tweeted.
Streamer Jaime Staples gave Imsirovic credit for admitting to multi-accounting but rejected Imsirovic's claim that he has "paid all of my dues."
"Good of him to come clean but you don't just get a reset," Staples tweeted. "You stole 100s of Ks if not millions in equity from the community. I get you want to move past it. We want our money back. Give it a decade and try again."
"There's No Remorse In This Video"
Imsirovic spent a portion of his video denying accusations that he had ghosted players backed by him or cheated in high-stakes online MTTs using RTA.
"It's literally impossible for me to build an RTA where I just have all these post-flop spots ran for the hundreds of thousands of unique situations that could even come up," he said. "So it ends up just being impossible to create a real RTA for MTTs. I mean, you can make one but it's not going to be good. And it's going to take you a lot of time."
On the Only Friends podcast, Matt Berkey called Imsirovic's claim that there aren't RTA tools for MTTs "total bullshit," while Landon Tice said the claim was "actually very insulting."
"Him claiming that he didn't RTA because 'Lol, a chip EV model isn't going to work' is so crazy to me," Berkey said.
The Only Friends crew also questioned Imsirovic's claim that he only multi-accounted for a five-month period in 2020 and again for a brief period in 2022. Berkey tweeted earlier this year that he knew players with knowledge of Imsirovic's allegedly ongoing cheating stable.
"We're supposed to believe that that only lasted for a short period of time and that everything got cleaned up again," said Berkey, who noted that "there's no remorse in this video."
"He's basically saying, 'Yeah I did bad things, but was it really that bad?' Yes. And then he did it again," added Tice.
Both agreed that Imsirovic being ostracised at live events is "completely reasonable" and called on live venues to ban him.
"These actions have consequences," said Tice.
Joey Ingram called Imsirovic's statement an "interesting video," while Doug Polk said a video breakdown was in the works.