Luis Gonzalez Wins WPT Mexico Mystery Bounty; Phil Ivey Out in 4th Place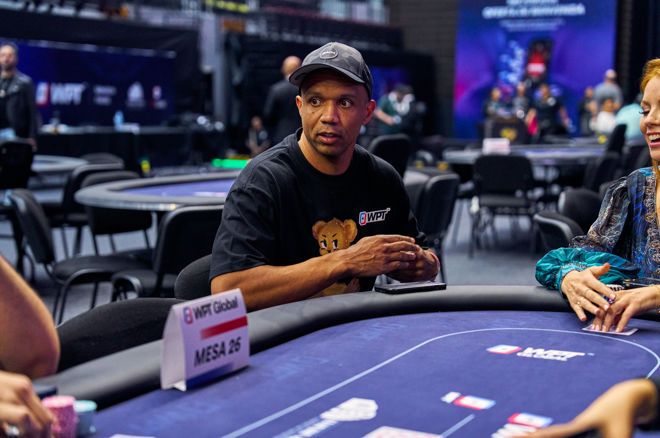 Phil Ivey ran deep in the World Poker Tour (WPT) Mexico City Mystery Bounty, a $3,000 buy-in tournament, but ultimately was eliminated in fourth place ($19,000). Luis Gonzalez, on the other hand, was the last player out of 69 standing and received $62,100 for his efforts.
WPT Mexico Feria also featured a WPT500 event that had a huge field of 763 entrants, creating a $500,000 prize pool with 91 players reaching the money. After all was said and done, Ian Shaw came out victorious for a $88,690. Juan Jose Cepeda Dirzo was the runner-up and earned a $59,000 consolation prize.
The WPT500 Mexico City event was a unique tournament in that it was a hybrid online-live event. Play began on the WPT Global platform and then the players who reached Day 2 returned to action to finish things up at the Frontón México entertainment venue.
Final Table Results
| Place | Player | Prize |
| --- | --- | --- |
| 1 | Ian Shaw | $88,690 |
| 2 | Juan Jose Cepeda Dirzo | $59,000 |
| 3 | Santiago Gonzalez | $44,000 |
| 4 | Jonathan Miguel Aburto Solis | $33,000 |
| 5 | Angel Guillen | $25,000 |
| 6 | Cesar David Reynoso Arredondo | $18,700 |
WPT Ambassadors in Action
The Mystery Bounty event, which awarded a top bounty prize of $75,000 on top of the main prize pool, brought out some big names in the game, including WPT ambassadors and personnel Ivey, Brad Owen, and Lynn Gilmartin.
Ivey not only ran deep but was the only American who finished in the money. Gilmartin came close to the money, but was eliminated in 11th place, two spots from a cash. Owen, the most popular poker vlogger of all-time, went out in 18th place.
No one could outlast Gonzalez, who defeated Tomas Szwarcberg heads-up for the title. The runner-up was paid $42,000.
Mystery Bounty Final Table Results
| Place | Player | Prize |
| --- | --- | --- |
| 1 | Luis Gonzalez | $62,100 |
| 2 | Tomas Szwarcberg | $42,000 |
| 3 | Guilebaldo Manzo | $28,000 |
| 4 | Phil Ivey | $19,000 |
| 5 | Jean Duverger | $14,000 |
| 6 | Jose Rivera | $10,600 |