Heater of a Lifetime: Bin Weng Reaches WPT Choctaw Final Table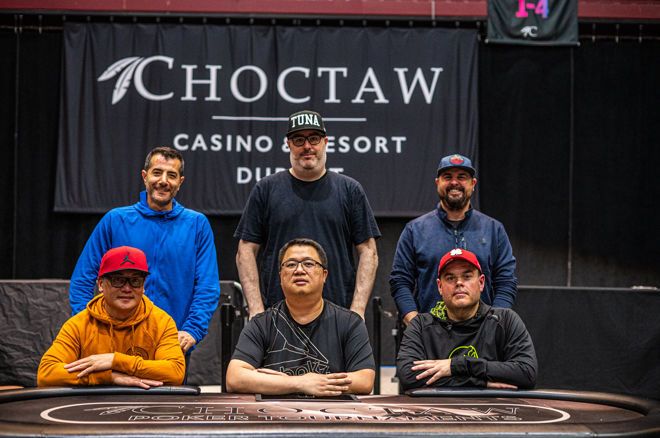 Bin Weng has been virtually unstoppable since the beginning and the year and has now reached consecutive World Poker Tour (WPT) final tables.
The Philadelphia area poker pro is one of six players on Monday who made the WPT Choctaw final table, which will take place in Las Vegas at Luxor's HyperX Arena on May 26. Weng will already be in town as he also made the WPT Seminole Hard Rock Poker Showdown final table, scheduled for May 25 in the same venue.
What's even more impressive is that he'll enter both final tables with the chip lead. But the competition will be stiff. In the Choctaw finale, he'll be facing some tough opponents including former WPT Player of the Year Erkut Yilmaz and another past WPT champion, Jared Jaffee.
What's Going Right for Bin Weng?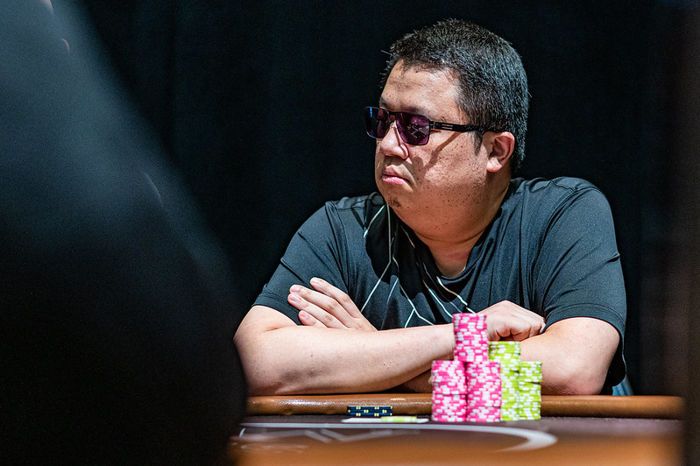 In January, Weng took down a Borgata tournament for $1 million, then won a World Series of Poker Circuit (WSOPC) ring in February for over $200,000. He followed that up by reaching the Seminole final table last week with $1.1 million on the line, and on Monday he earned a spot in the Choctaw final table, which pays $400,740 to first place.
According to Hendon Mob, he has over $3.4 million in live tournament cashes. But 2023 has been an extraordinary year for the poker pro. PokerNews spoke with him at the conclusion of Day 3 to find out why he's on such a heater.
"I was not doing so great in the second half of 2022," Weng said. "I skipped a couple of events, I spent a month at home. I skipped a WSOP ring series, studying at home. So I changed my strategy a little bit. I hope that works, but I know I'm just running good, running pure this year in a lot of big spots."
It may be true that he's been on the positive side of variance this year, but we aren't talking about one or two deep runs. Weng's already won two large field events in 2023 and has a shot at two more later this month. So it can't just be the cards, right?
"I will say I did change my strategy, I play a little more aggressive than what I used to be," Weng explained. "I played kind of a passive type or tighter in the past. But I play more aggressive than in the past years."
The focus on being more aggressive has clearly worked wonders for Weng's game. He's arguably the hottest player in tournament poker right now and could add even more hardware to his 2023 poker accomplishments.
Weng told PokerNews he began playing poker "about 12 years ago" and that he was disappointed in his play during the second half of 2022. Prior to taking up poker as a hobby and then career, he worked in the restaurant industry "doing every position — bartender, manager, chef, almost everything."
The 40-year-old married father who came to the United States from China when he was 18 may have a good luck charm helping carry him to a memorable year of poker.
"My biggest supporter is my wife," Weng said. "Without her, I would not go this far."
Weng will have to focus on multiple final tables later this month, something that his opponents both days won't have to concern themselves with. He said that could work as a disadvantage for him.
"Right now my mindset, my head is too excited, I just can't believe it. I made back-to-back. I haven't thought about that for now, but when I go home I'm definitely going to think about what the best strategy I'm most likely going to input," Weng said in regards to potentially preparing differently for each final table.
The WPT Choctaw Final Table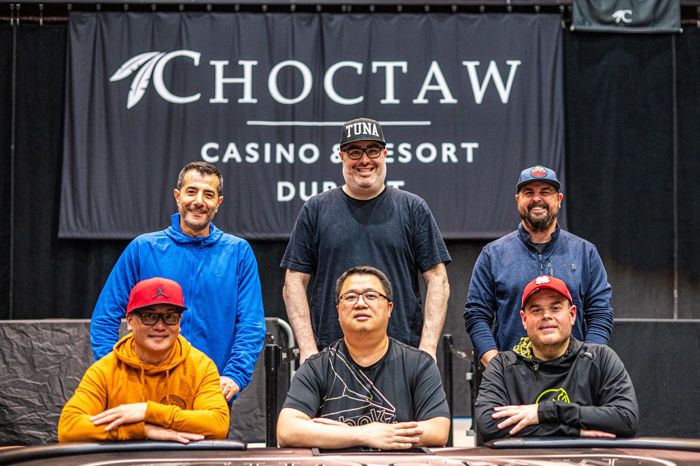 When the WPT Choctaw final table begins May 26 in Las Vegas, Weng will be in the chip lead with 8,800,000 (88 big blinds). But his lead over Jaffee — who bagged 7,225,000 on Day 3 — isn't that large. There's a bit of a gap between those two players and the rest of the field, however. Mike Vanier, who finished second in the WPT Venetian last year, is in third place with 5,300,000.
There are no super shorty's who will be in immediate desperation mode when the final table begins. Rusty Farrin has the smallest stack at 1,900,000 (19 big blinds), and everyone else has at least 31 big blinds.
Weng and Jaffee spent much of the day battling for the chip lead after initial Day 3 chip leader Brandon Guzman fell back to the pack and eventually busted in eighth place for $49,000.
Jaffee, who won his first and only World Poker Tour title 10 years ago, is glad to be back in position to add his name to the WPT Champions Cup a second time.
"It's been a minute," Jaffee said of potentially winning a second WPT title 10 years after his first one. "I got to a couple WPT final tables after that that I didn't win, but I haven't been to one of these televised final ones in a while. It feels great, I definitely have been wanting to get back. It's been too long and, yeah, I'm not playing for second. I'm coming down there and I'm trying to win the title."
Each player at the final table was paid the $81,700 guaranteed for sixth place before leaving Choctaw Casino & Resort in Durant, Oklahoma. The next pay jump is to $107,000 and the winner in the 612-entrant event will take home a nice cool $400,740.
WPT Choctaw Final Table Chip Stacks
| Place | Player | Stack |
| --- | --- | --- |
| 1 | Bin Weng | 8,800,000 |
| 2 | Jared Jaffee | 7,225,000 |
| 3 | Mike Vanier | 5,300,000 |
| 4 | Dojie Ignacio | 4,225,000 |
| 5 | Erkut Yilmaz | 3,150,000 |
| 6 | Rusty Farrin | 1,900,000 |
Join WPT Global Today
The launch of WPT Global means that poker players around the world now have the chance to win their way to WPT events, win prizes and enjoy exciting games such as Poker Flips. As one of the world's largest cash game poker networks, WPT Global is available in over 50 countries and territories around the world.
WPT Global offers a large deposit match bonus: 100% on deposits up to $1,200 (using any payment method). New players depositing a minimum of $20 automatically receive this match bonus which is unlocked in $5 increments (credited straight to the cashier) for every $20 of rake contribution.
Both tournaments and cash games count towards bonus unlocking; new players have 90 days from the date of first deposit to unlock and claim their full bonus amount.
*Images courtesy of WPT.