Phil Hellmuth Coolered Out of WSOP Main Event by Nicholas "Dirty Diaper" Rigby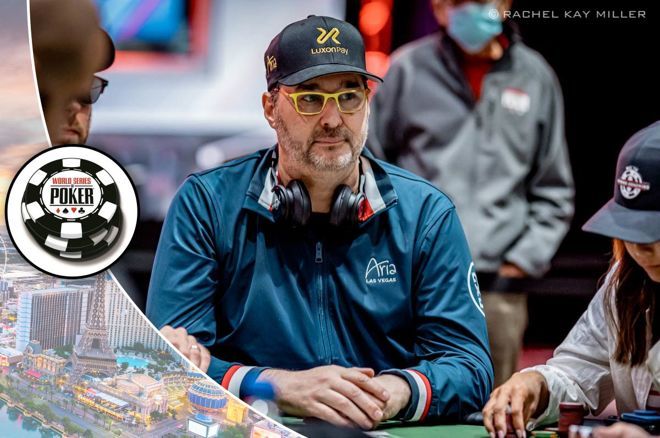 Phil Hellmuth will not be the winner of the 2023 Word Series of Poker Main Event as the all-time leading bracelet winner was eliminated around an hour ago on Day 2d.
The player to send 'The Poker Brat' to the rail was Nicholas "Dirty Diaper" Rigby, who rose to fame in the poker community in the 2021 Main Event after getting into the mix several times with 3x2x.
Hellmuth, who won the Main Event in 1989, has failed to make the money in poker's crown jewel tournament for the last eight years. His last Main Event cash came in 2015, where he finished in 417th for $21,786.
2023 World Series of Poker Hub
Bookmark this page! All you need to know about the 2023 WSOP is here.
Rigby Strikes Again and Knocks Out Hellmuth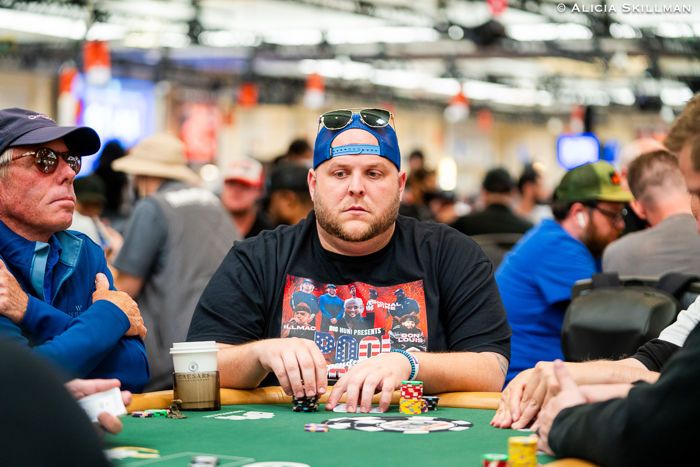 As told by award-winning PokerNews Live Reporter Christian Zetsche, three players headed to the A♦10♥9♦ flop and Robert Jones bet-folded for 2,500 when Nicholas Rigby raised to 8,000 while Phil Hellmuth check-called out of the big blind.
https://twitter.com/PokerNews/status/1677853010750509056
That brought Rigby and Hellmuth to the 2♥ turn, which the latter checked. Rigby bet 36,000 into a pot of now 64,400, and Hellmuth check-jammed to get called by Rigby.
Phil Hellmuth: 10♣9♣
Nicholas Rigby: A♠10♠
Hellmuth was in dire shape, and the miracle escape never happened with the 5♦ river, sending Hellmuth to the rail in an anti-climatic fashion.
Click here for WSOP Main Event Live Updates
Calum has been a part of the PokerNews team since September 2021 after working in the UK energy sector. He played his first hand of poker in 2017 and immediately fell in love with the game. Calum's proudest poker achievement is winning the only tournament he has ever played in Las Vegas, the prestigious $60 Flamingo evening event.