Mike Gorodinsky Shares Details on Missing Money from Bellagio Lockbox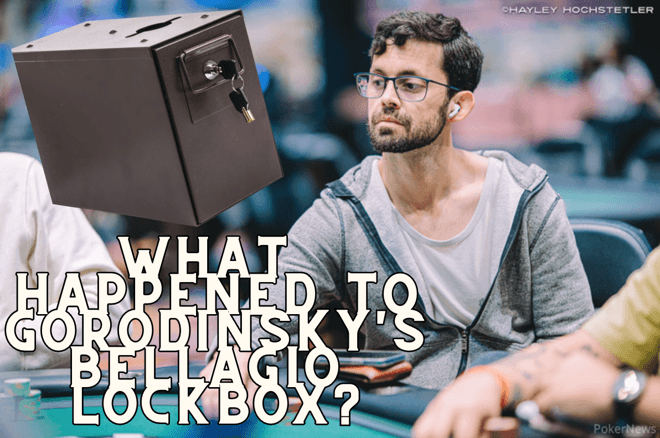 At the beginning of June, 2015 World Series of Poker (WSOP) Player of the Year Mike Gorodinsky sent out an ominous tweet regarding a sort of "worst nightmare" situation for any high-stakes poker player.
"Went to Bellagio today to access my box and my key was stuck/not opening it. They wind up having to drill it and when they lift the box out, it's empty. Extremely f***ed up situation. If anyone has any insight on best steps/who to contact from here, please reach out."
Gorodinsky then went radio silent on the situation until July 15, when he sent out a follow-up tweet saying he had been "foolishly optimistic" that he would be compensated for the contents of his box, and that he was willing to talk on the subject to poker media. Gorodinsky recently did just that with PokerNews.
https://twitter.com/gordoMG/status/1664327556911484929
What Exactly Transpired?
Gorodinsky explained to PokerNews that he opened his box while regularly playing in the Bobby's Room mixed cash game.
"I wanted to have the convenience of being able to keep chips at Bellagio rather than having to travel to/from the poker room specifically/Vegas generally, and thus constantly risking my safety with large amounts of money on hand," he said. "I used the box fairly frequently for the span of a few years, but in the recent couple of years, I haven't played much of the Bobby's Room mix, and have thus had less and less need for the box, using it very sparingly, mostly just once or twice during the WSOP.
Gorodinsky continued: "Fast forward to June 1st of this WSOP, it had been since June 28, 2022, since my box had been accessed, and I came to withdraw the contents of my box in order to fund my TBIC account for the WSOP events. My key got stuck – this had never happened before –and despite approximately 30 minutes of effort from various cage employees, a locksmith was ultimately called in to drill the box open. Upon the box finally being drilled, it was lifted out and the contents were empty."
"I can very confidently say that I did not leave my box empty the last time that I accessed it."
Now, one might be wondering, "Isn't it possible Gorodinsky just didn't have anything in the box?"
"I can very confidently say that I did not leave my box empty the last time that I accessed it," he told PokerNews. "Since we are in the gambling space and I know that people are curious about these sorts of things, I would venture to say that the likelihood of me having emptied out my box on my last visit, failed to make a written record of it, completely blocked the event out of my memory, and then hit the parlay of my key getting jammed is approximately 0.0025%. It's not impossible, but boy, it sure is unlikely."
The day that his box was drilled, Gorodinsky filed a report with the Bellagio security team. Later that afternoon, he realized the figure he quoted may have been off, so he tried to call security in order to amend the figure as he wanted to be absolutely 100% sure that he wasn't exploiting the situation for personal gain. However, he ultimately wasn't able to make contact and had to leave a message. Gorodinsky failed to hear anything back over the next four or five days despite further attempts to reach someone.
While playing a full schedule at the 2023 WSOP, Gorodinsky was referred to an acquaintance who was personally able to escalate the case so that it finally got eyes on it. The security department then gave him a dedicated number to call for updates on the case as they conducted a security review.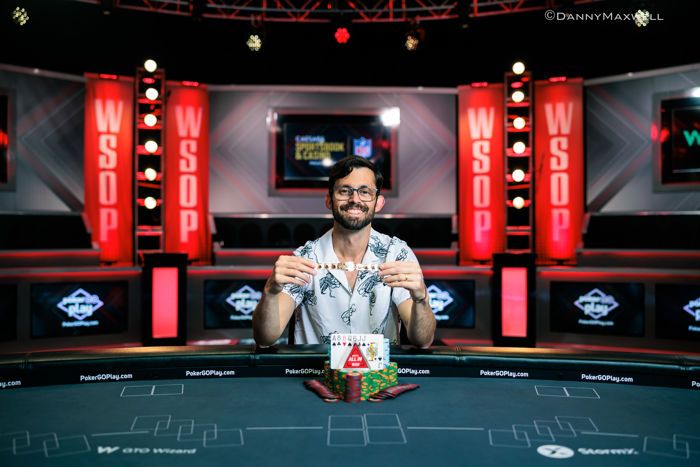 Gorodinsky explained: "Fast forward a week or so, and they concluded the review, said that they found that I was the only person who had accessed my box in the last year, and when I asked if it was the official position of the Bellagio that my key getting stuck was just a coincidence, or asked if there was any official position on the fact that there is precedence for safe deposit box owners to have been given the wrong box before when going to access theirs, basically shut down the conversation with legalese talk."
He continued: "I concluded that conversation by asking to have a formal statement given to me about whether or not I would be compensated for my loss, and was called a week or so later by someone in charge of Risk Management for MGM, and told that despite their doing a background check on me, confirming a spotless 15+ year gambling reputation and great general relationship with MGM and their properties, that the reality is that I signed a liability release when opening the box, and that to compensate somebody in my position would set a precedent that would be harmful to the casino's operation going forward, and that, realistically, they conducted a security review and it showed no foul play."
What Might Have Happened?
What really happened to Gorodinsky's lockbox may never be known, but he has two theories, neither of which he claimed were seriously entertained by executives at MGM.
For Gorodinsky, the most likely scenarios are, in his words:
1.) My box was drilled for inactivity and throughout the process, the contents were either accidentally misplaced/actively stolen, and the paperwork for the drilling was either lost/actively hidden, or
2.) My box was handed to another player while they were trying to access theirs, and they emptied it out.
"I know that the second sounds implausible to your average reader because the safety deposit box protocol is such that only your specific key and the master key should be able to open a box, but the reality is that numerous players with good gambling reputations and zero reason to lie about this have confided to me since this happened that at Bellagio specifically, they have been handed the wrong box when going to access theirs.
"I can't speak to how this occurs and if it's a function of keys wearing down, or multiple players accessing their boxes at once, but I do have it on good authority that this is not an impossible event. For what it's worth, every MGM executive that I spoke to denied either of these things as so much as possibilities, but obviously we do not share that belief, and it is what it is."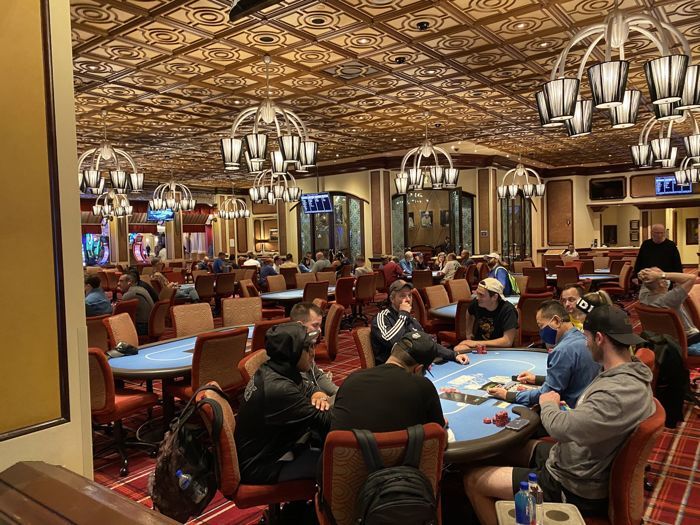 Did He Contact the Police or a Lawyer?
Gorodinsky admitted that he did not file a police report as, given he was the sole person with knowledge of its contents, "it just felt like it would be a dead end and overkill with a security investigation already being conducted."
Gorodinsky did talk to a few lawyers but ultimately decided not to pursue legal action.
"The amount in question and the way that lawyer fees are structured for cases like this that would likely drag out, the stress on my life, amount of time that it would take to conclude the case, and total recovered assets after paying fees did not seem remotely worth it," Gorodinsky explained. "There is precedent for casinos to ban patrons that take legal action against them, and while the amount in my box was certainly nothing to spit at, it pales in comparison to the possibility of losing access to cash games and tournaments at MGM properties."
"I gave an estimate for the contents of my box, with an absolute floor of $45,000 and a ceiling of $100,000."
How Much Did He Lose?
So, how much or what did Gorodinsky lose in the debacle?
"An unexpected blessing of this story is the fact that my box had the literal least amount of chips in it that it had ever had," he revealed. "For a poker player, I am quite reliable with my record-keeping but admittedly not perfect, so in the report that I filed with security, I gave an estimate for the contents of my box, with an absolute floor of $45,000 and a ceiling of $100,000. I know that a range like this probably sounds insane to the majority of the people reading this, but the reality of the high-stakes gambling world is such that you oftentimes have money on front deposit/in various boxes at casinos in order to facilitate being ready to play in a game whenever/wherever one might pop up, and it isn't unheard of to sometimes mix up where the varying amounts are held."
Gorodinsky elaborated: "That having been said, I am extremely confident in the floor amount that I listed and in 'negotiations,' if you can call them that, made it clear that I had no intention of compensation at a higher amount, and that the last thing I wanted to do throughout this process was unintentionally try to take advantage of a bad situation."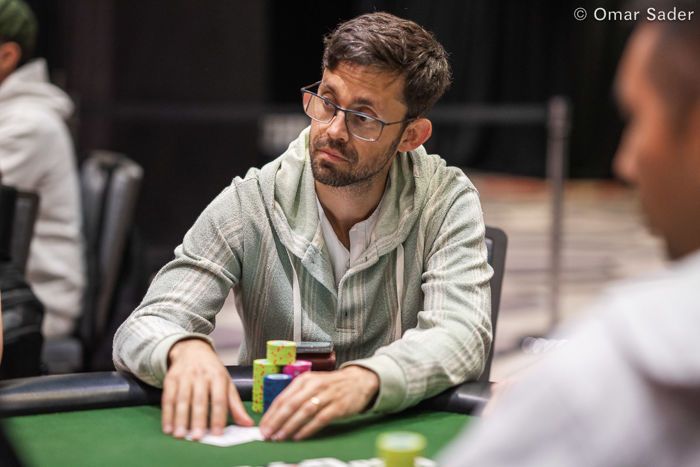 What's Next?
The simple answer is nothing.
"I am, at this point, accepting the loss," Gorodinsky conceded.
"I feel salty. I have a very long history of positive experiences at MGM properties – Bellagio specifically – and really resented being put in this leveraged position where I had very little recourse, and throughout it felt like I was being treated sort of as a nuisance by every executive that I spoke to rather than a victim. I'm honestly pretty taken aback that someone with as clean of a reputation in the gambling world and as long a positive customer history with Bellagio as myself was unable to so much as start a conversation about compensation, and that's despite claiming what is realistically an extremely small dollar amount in their box relative to the stakes that I have played, and that the majority of box owners who play comparative stakes keep in theirs."
Check out the Bellagio Poker Room review here on PokerNews!
A Cautionary Tale
While there appears to be no happy ending for Gorodinsky when it came to the lockbox, his summer was a success on the felt as he laid claim to his third gold bracelet when he won the 2023 WSOP Event #54: $10,000 H.O.R.S.E. for $422,747. Additionally, he is hoping his experience can serve as a cautionary tale for other players.
"Having learned what I now know about the process for safety box protocol and availability of recourse, or lack thereof, in situations where something goes amiss, I would never ever keep a box if the option of holding money at a casino in the form of front money deposits was an available option," he said.
"Unless you are somebody who plays at multiple casinos on a regular basis and thus has to keep various foreign chips or cash available in order to accommodate new venues, I would strongly urge you to just keep money as front money deposits where you have a clear receipt trail. The liability waiver is there for a reason, and it's not to protect you."
An especially unfortunate part of this debacle is the fact that Gorodinsky doesn't even want this story to go viral, or to have it result in any pressure put on MGM properties or their employees. The reality for him is that a large part of his professional income comes from the ability to play at MGM properties, and harming his relationship with the brand would be a far costlier penalty to pay than the contents of his box going missing.
He realizes that he isn't unique in being leveraged in this awkward way, but mostly, he wanted to shine a light on the situation to serve as a sort of wake-up call to the unnecessary risk that some players may be taking in holding their chips in a safe deposit box rather than storing their funds with casinos as front money deposits.
For more on Gorodinsky be sure to follow him on Twitter @gordoMG.
Executive Editor US, PokerNews Podcast co-host & 2013 WSOP Bracelet Winner.