Dave Portnoy Buys Back Barstool Sports from Penn; Fired Ben Mintz to Return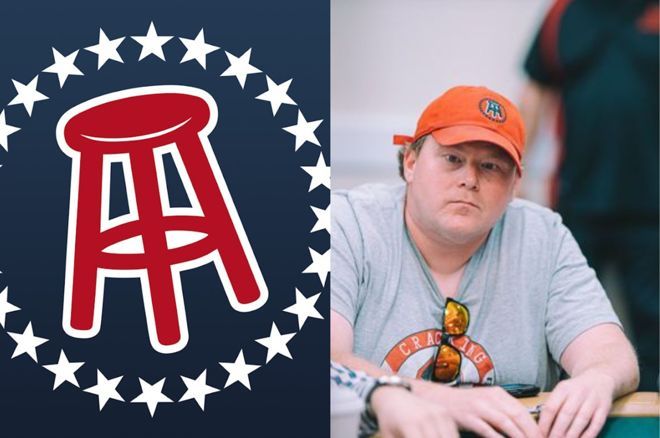 Dave Portnoy dropped a bombshell on Tuesday when he publicly revealed that he reached a deal with Penn Entertainment to buy back Barstool Sports, the media giant he founded in the 2000s.
Given that announcement, rumors immediately sparked about poker player and former Barstool personality Ben Mintz returning to the company a few months after being fired by Penn over rap lyrics he recited on-air.
"Mintzy," a passionate Southeastern Conference (SEC) sports fan, was part of the Cracking Aces podcast, a Barstool Sports-backed poker show, co-hosted by Barstool personalities Eric "Barstool Nate" Nathan and Adam "Smitty" Smith, along with poker pro Jake Toole.
https://twitter.com/stoolpresidente/status/1689010643729321985
Fired Poker Player Back at Barstool Sports
Portnoy originally sold off less than half the company to Penn (previously Penn National Gaming), but then sold the remainder of the company for nine figures. The gaming business has a strict code of conduct, and although Mintz meant no harm when he recited lyrics that included an n-bomb, Penn fired him over the incident.
Portnoy, who has remained in an executive role at Barstool, stood behind Mintz following the firing, but his hands were tied and he didn't have the ruling power to overturn Penn's decision. Still, the duo has worked together since in promoting the Brick Watch Company. Mintz also worked for PokerGO in an on-camera role during the 2023 World Series of Poker (WSOP).
But now that Portnoy's back atop the Barstool Sports totem pole, "Mintzy" is returning to the company, which he essentially confirmed in a Twitter video (below), and perhaps will rejoin the Cracking Aces podcast. Mintz tweeted out a brief video thanking his former and now likely future boss for buying the sports and entertainment media business back.
https://twitter.com/BrickUpMintzy/status/1689022625069125633
With the stunning development, Penn Entertainment has also struck another major deal with ESPN. The gaming company will be rebranding its Barstool Sportsbooks into ESPN Bet, and the partnership will also include an ESPN sports betting app.
Portnoy praised Penn following the deal and had nothing but positive things to say about his relationship with the Penn execs he worked side-by-side with in recent years.
But now the company he founded in 2003 is his again, and that means there will be some changes coming, one of which appears to be the return of Ben Mintz once the papers are signed.