The Brief But Entertaining History of the North American Poker Tour (NAPT)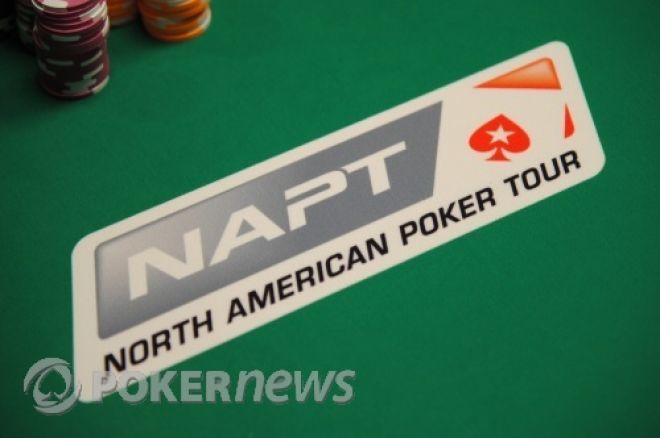 The North American Poker Tour (NAPT) will return for the first time in over a decade this coming November. In preparation, let's take a look at the very brief but rather intriguing history of what was once an up-and-coming tour.
This fall, Resorts World in Las Vegas will host an NAPT event, which should bring out a huge crowd in the weeks leading up to the World Poker Tour (WPT) World Championship across the street at Wynn.
PokerStars, which also owns the European Poker Tour (EPT) has decided to re-launch the NAPT as the iconic online poker brand is focused on hosting live poker events in the US again and around North America. Later this month, the poker site will host a Summer Series at Live! Hotel & Casino Philadelphi a with $1 million guaranteed over three events.
So, what is (or was) the North American Poker Tour? Here's a brief guide to what you missed if you hadn't followed the NAPT from 2010-2011.
How it Began and Why it Ended
In 2010, PokerStars launched the NAPT and it immediately gained notoriety thanks in large part to the era it took place in, the successful branding of the tour, and a beneficial television deal with ESPN, the largest sports network in North American.
ESPN aired the NAPT on its secondary network, ESPN2, and used its long-time World Series of Poker (WSOP) commentators Lon McEachern and Norman Chad. Here's a video of former PokerStars ambassador Jason Mercier making an incredible call on the river with a small pair in a 2010 event.
The tour was a rousing success during the poker boom era when poker was still mainstream and available on multiple major television networks. So, why did PokerStars pull the plug on it in 2011?
Season 1 (2010) consisted of seven tournaments around the continent, and then only two the following season (2011) due to the April 15, 2011 "Black Friday" scandal, which forced the top poker sites, including PokerStars, to cease operations in the US. As such, the tour became unnecessary as American players were no longer customers of PokerStars.
With PokerStars back in business in parts of the US (Michigan, New Jersey, Pennsylvania) and Ontario, the poker site is bringing back live poker action around the continent.
PokerStars' Entrance into North America Live Poker Tournaments (2016)
Biggest Names in the Game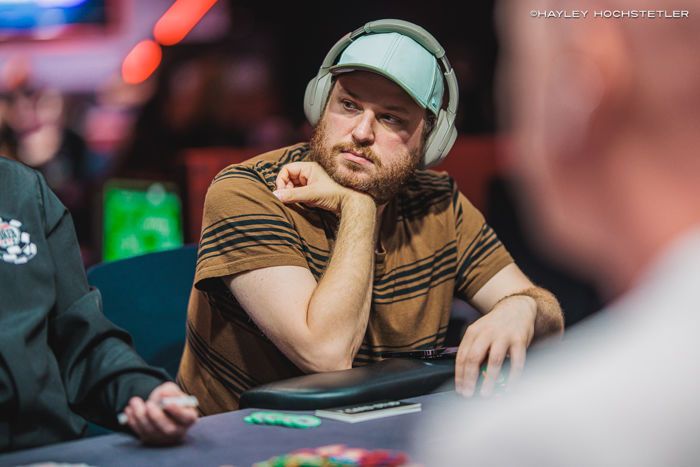 Part of why the NAPT was entertaining had to do with the players in the game. The tour attracted many of the highest-profile players in poker, such as Daniel Negreanu, Vanessa Selbst, Erik Seidel, and Scott Seiver. Basically, if you were a big name poker pro back in 2010, you likely competed in at least one North American Poker Tour event.
The NAPT began at the 2010 PokerStars Caribbean Adventure (PCA) in January with a $10,300 buy-in tournament that attracted 1,529 entries, creating a massive prize pool of $14.8 million. Harrison Gimbel would take it down, beating Tyler Reiman heads-up to win $2.2 million.
William Reynolds won a $25k high roller NAPT event during that same PCA series for $576,400, beating out 84 entrants. The third and fourth tour tournaments took place at the Venetian in Las Vegas with Tom Marchese and Ashton Griffin each winning an event.
In April 2010, the next two NAPT tournaments took place at Mohegan Sun in Connecticut, and two big name PokerStars pros at the time came out victorious — Selbst and Mercier. Action then shifted to the Bicycle Casino in Los Angeles in November of that same year. Joe Tehan won a $5,000 event for $725,000, beating out 701 players.
Season 2 kicked off in January 2011 at the PCA where Galen Hall came out victorious in a $10,300 buy-in tournament for $2,300,000. The turnout was slightly higher than the year prior, showing that NAPT interest hadn't fallen off.
The tour then returned to Mohegan Sun for another successful tournament starting April 9, 2011 with 367 players registered for the $5,000 buy-in no-limit hold'em tournament. Little did the NAPT know at the time that four days later, Black Friday would hit. Selbst won the tournament on April 13, two days prior to Black Friday, for $450,000 and became the only two-time NAPT champion. And that was the end of the North American Poker Tour for 11 years.
Complete North American Poker Tour Results
| Location | Date | Buy-In | Entries | Winner | Winner Prize |
| --- | --- | --- | --- | --- | --- |
| PCA (Bahamas) | Jan. 5-11, 2010 | $10,300 | 1,529 | Harrison Gimbel | $2,200,000 |
| PCA (Bahamas) | Jan. 11-14, 2010 | $25,500 | 84 | William Reynolds | $576,400 |
| Venetian (Las Vegas) | Feb. 20-24, 2010 | $5,000 | 872 | Tom Marchese | $827,648 |
| Venetian (Las Vegas) | Feb. 23-25, 2010 | $25,600 | 49 | Ashton Griffin | $560,000 |
| Mohegan Sun (Connecticut) | April 7-11, 2010 | $5,000 | 716 | Vanessa Selbst | $750,000 |
| Mohegan Sun (Connecticut) | April 23-25, 2010 | $25,600 | 35 | Jason Mercier | $475,000 |
| Bicycle Casino (Los Angeles) | Nov. 12-17, 2010 | $5,000 | 701 | Joe Tehan | $725,000 |
| *PCA (Bahamas) | Jan. 8-15, 2011 | $10,300 | 1,560 | Galen Hall | $2,300,000 |
| *Mohegan Sun (Connecticut) | April 9-13, 2011 | $5,000 | 367 | Vanessa Selbst | $450,000 |
*Denotes Season 2 events.
PokerStars NAPT Returns on November 4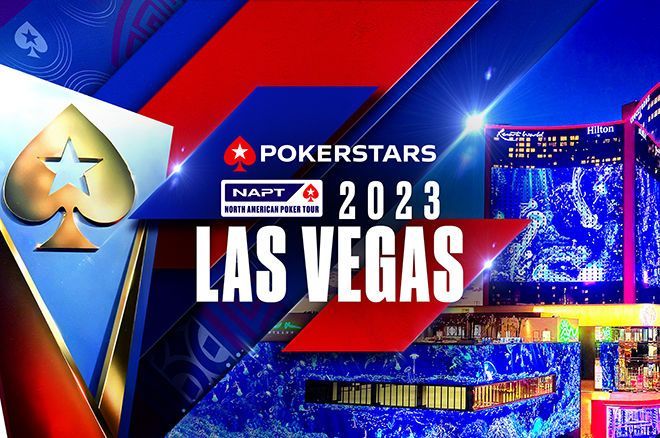 The PokerStars North American Poker Tour (NAPT) is returning after a 12-year hiatus, and where better to get the show on the road than fabulous Las Vegas? November 4-12 are the dates to highlight in your diaries because that is when NAPT Las Vegas heads to Resorts World in "Sin City."
The 2023 NAPT Las Vegas takes place just one week before the most anticipated Formula 1 Grand Prix in history, which takes place through the streets of Las Vegas. PokerStars will be there, Oracle Red Bull Racing will be there, will you?
Click here for more details on the return of the NAPT!