Shawn Sheikhan Asks for Probation Amid Illegal Cannabis Conviction Sentencing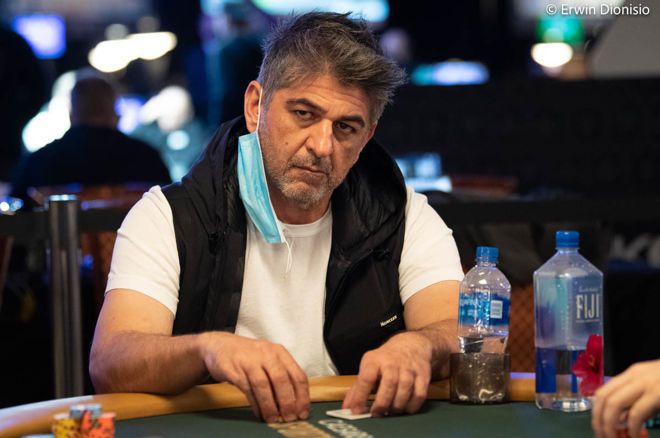 Table Of Contents
Attorneys for Shahram "Shawn" Sheikhan have pleaded with a Federal court judge to sentence the poker pro to probation instead of prison more than a year following a conviction for conspiracy to distribute marijuana.
"Sheiky," who competed in a few 2023 World Series of Poker (WSOP) events, entered a guilty plea on June 30, 2022 in the United States District Court Southern District of California. His admitted crime, related to an illegal cannabis business he operated, carries a maximum sentence of 40 years in Federal prison and a $5 million fine.
Last week, Sheikhan's attorney, Richard A. Schonfeld (Chesnoff & Schonfeld), submitted a sentencing memorandum with the court, hoping to convince the judge, Cathy Ann Bencivengo, to drop the prison sentence in favor of probation. The longtime poker player known for his 2005 WSOP Main Event feud with Mike Matusow is scheduled to be sentenced Nov. 3, a date that has been pushed back multiple times.
Poker Hall of Famer Goes to Bat for Sheikhan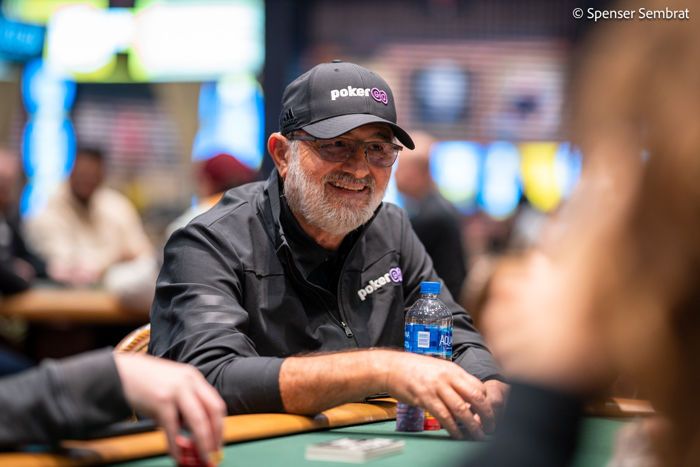 In a 33-page document obtained by PokerNews, the defense team laid out a series of reasons why the court should consider lightening the sentence. Multiple people close to the poker pro wrote letters of of support on behalf of Sheikhan. Among those individuals is PokerGO President Mori Eskandani, a 2018 Poker Hall of Fame inductee.
Eskandani, as the memorandum states, invited Sheikhan on multiple poker shows he's produced over the years.
"Shawn has told me about the serious federal crime he has pled to and has expressed serious remorse. I would like to let you know that Shawn has always treated me and others with respect. He loves his wife Tania and his daughter Tatiana; I watched him on numerous occasions play tennis with her since she was in first grade and be a loving father. He also encouraged her to get a real education," Eskandani writes.
Sheikhan competed on popular poker shows during the poker boom era such as Poker After Dark, produced by Eskandani, a fellow Iranian poker player. Six others, including Sheikhan's father and daughter, wrote letters of support on his behalf.
Probation Over Prison Time?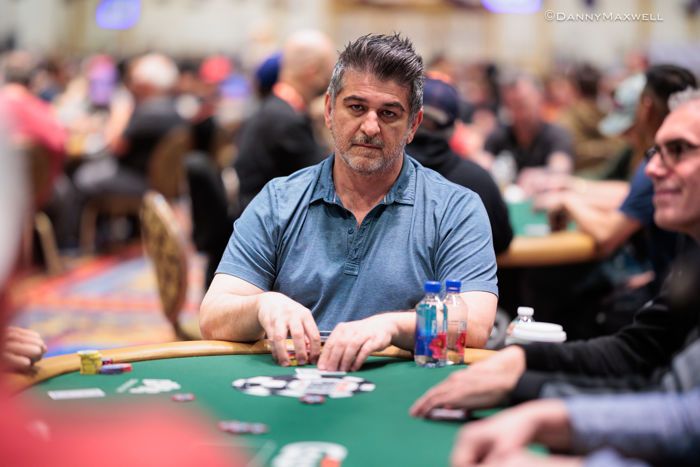 Sheikhan, who has over $1.5 million in The Hendon Mob results, pleaded guilty to operating an unlicensed cannabis distribution business from 2019 to 2022. He has since admitted to his crime but is seeking a lesser sentence than he's potentially facing.
Attorneys for the poker pro argue that a downward variance is warranted. What this means is the defense's stance is that the court should sentence Sheikhan to a lesser punishment than the standard sentencing guidelines applied to the crime he committed.
The basis for the argument for a downward variance sentencing is, per the memorandum, that Sheikhan is remorseful for his actions, admits to his crime, has support from Eskandani and others, and that some marijuana laws have since changed.
Sheikhan, who owns two smoke and tattoo shops in Las Vegas, "has accepted responsibility and displayed extreme remorse." The Iranian born entrepreneur is betting on his reputation beyond the crime he admitted to committing will convince the court to at the very least lessen his sentence, but he "does not in any way seek to avoid responsibility."
The memorandum addressed the sentencing guidelines the judge must take into consideration when determining a punishment. They are as follows:
Provide just punishment for the offense.
Afford adequate deterrence to criminal conduct.
Protect the public from further crimes.
Provide the defendant with educational or vocational training and medical assistance.
Sheikhan's lawyers argue that a sentence with probation would deter him from further criminal conduct and that he isn't a danger to the public. The document also states that Sheikhan has multiple health issues, including degenerative disk disease, and "this factor does not support a sentence of incarceration."
Additionally, the 54-year-old forfeited $191,000 in cash, property that is already in the government's possession. Attorneys have asked the court to view the forfeiture as additional punishment when imposing sentencing.
The probation sentencing request would include home detention, drug testing, community service, and counseling.
"Mr. Sheikhan has accepted responsibility for his conduct in this case, and the attached letters and papers on file, indicate that Mr. Sheikhan's remorse is sincere. Mr. Sheikhan has been a fully compliant while on pre-trial release, and vows never to be involved in criminal behavior again," the court document concludes.
Barring another sentencing delay, Sheikhan will find out his fate Nov. 3.