How to Place a Free Bet on the WSOP Main Event and Win Real Money - Only Today!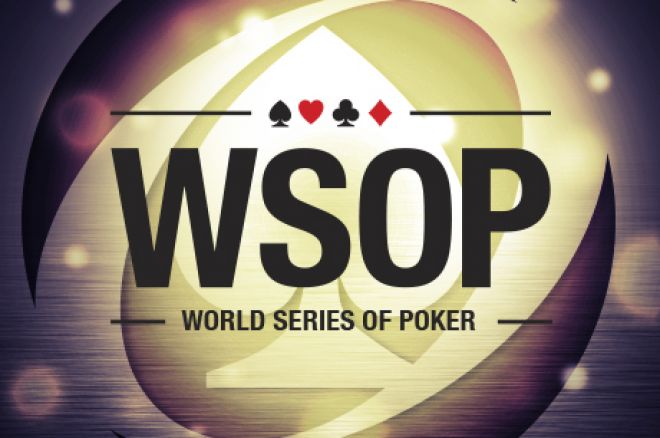 As everyone at the Penn and Teller Theater gets ready for the most important final table of the year, it's time to discover how to make this 2014 World Series of Poker Main Event one to remember.
On Monday, Nov. 10 and on Tuesday, Nov. 11, thousands of poker lovers will be here on PokerNews to follow the action and to be the first ones to know the name of the next WSOP champion.
While Billy 'Pappas', Felix Stephensen, Jorryt van Hoof, Mark Newhouse, Andoni Larrabe, William Tonking, Dan Sindelar, Martin Jacobson and Bruno Politano will take their seats to battle for the $10,000,000 first prize, we have decided to offer you a good chance to spice up the action and get some free extra money for your next poker games.
How to bet for free on the WSOP and win real money
According to Betway Sports, one of the best online bookies around, this year's WSOP top bracelet is likely to land on the wrist of a European player, as Betway's two favorites are the Dutch chip leader van Hoof and Norway's Stephensen.
Yet, the same bookie seems to believe that also Newhouse, with his already legendary back-to-back, has some pretty solid chances to go home with a prize that would make look cheap even the massive $1,500,000 win he scored at the World Poker Tour Borgata back in 2009.
If you agree with Betway – or even if you don't – get ready to open a new betting account, as this will allow you to place a bet on the winner of the final table and win real money… for free!
Thanks to our friends at BookieSmash, we are able to offer you a very special deal that gives you the chance to get a free bet as soon as you open a new account, make one small deposit and wager £5 or more.
And this means that – yes, you can bet on the WSOP Main Event final table and win something even if you are not one of the November Nine.
Here's how it works:
Open a free account at Betway from this link
Deposit at least £10 (or currency equivalent) using a debit/credit card or Paypal
Enjoy your free bet bonus a 100% match up to £50 (or you country's currency equivalent) good on any bet of £5 or more!
As for your bet, here are the odds available at Betway for each and everyone of this year's November Nine:
Jorryt van Hoof: 4.00
Felix Stephensen: 5.00
Mark Newhouse: 5.50
Andoni Larrabe: 6.00
Dan Sindelar: 8.50
Martin Jacobson: 8.50
William Pappaconstantinou: 11.00
William Tonking: 15.00
Bruno Politano: 15.00
Just, remember: the offer is available only today and only to all the players who open an account on Betway from PokerNews or from BookieSmash, so make sure you do not miss this unique opportunity and place your bet on the WSOP Main Event right now!
And if you need some help with your bet, you can check our PokerNews Staff Predictions for the 2014 World Series of Poker November Nine and get plenty of useful additional info!
Click here to read more about Betway Sports and all the BookieSmash-exclusive promos available. If you already have an account at Betway, check out all the other sign-up bonuses available at BookieSmash on this page.