Discover How To Win a Share of $15 Million Dollars This Month on PokerStars!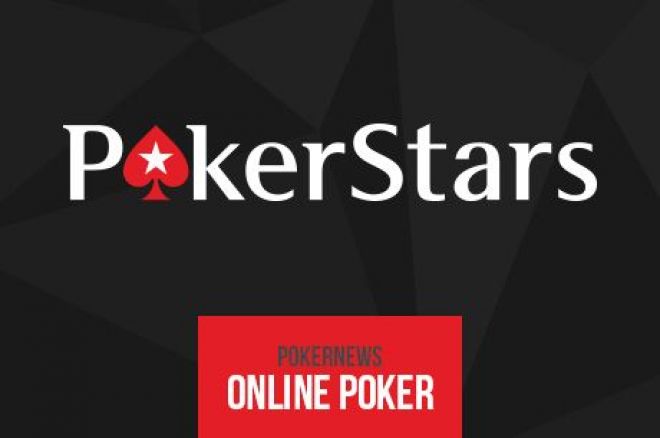 December is here, which means the Holiday season is on our doorsteps. PokerStars wants to help you celebrate by giving away at least $15 million as part of its month-long December Festival celebration.
The December Festival begins giving you a chance at some free money by opting in one of its many December Festival Challenges. After you complete one of the easy challenges, you will receive a ticket to an all-in shootout tournament where you can win free money regardless of whether you are logged into PokerStars or not when the freeroll takes place.
This is just the beginning of the December Festival celebration at PokerStars. Here is a look at all the exciting money-making opportunities you can find at PokerStars this month.
Win $1 Million in a Single Spin & Go
PokerStars is giving its players the chance to add some zeros to their bank account by putting a huge $1 million prize in a $5 Spin & Go. You heard right, PokerStars is giving you the chance to become an instant millionaire this month!
For those of you not familiar with Spin & Go's, they are hyper-turbo three-max sit-and-gos which the prize pool is randomly generated.
Your chances of playing for $1 million in a $5 Spin & Go in December could be slim since just 3 out of 10,000,000 $5 Spin & Go's will generate this prize pool, however, why can't you be the one to get rich during this holiday season?
Win a Share of $1 Million in Milestone Hands
If cash games are more up your alley than Spin & Go's, PokerStars wants you to have a chance to be rewarded this holiday season by giving away at least $1 million over the course of 300 milestone hands in December.
This counter for this promotion began on Dec. 1 at 10:00 am with every millionth hand dealt for the subsequent 300 million hands becoming a lucrative milestone hand.
If you happen to be at a table when the milestone hand is dealt, your prize will be determined based off the number of VPPs generated in the past 50 hands along with whether you won the hand or not.
The 300th milestone hand is even more special since not only can you win ten times the prize amount when compared to other milestone hands, but you can win a share of at least $250,000 just by playing at a table with the same stake, betting structure, and game type to the one the milestone hand occurred on.
Knockout Your Opponents for a Share of $5 Million
If you are a tournament player, PokerStars has your back in its December Festival since it is hosting a week of knockout and progressive knockout tournaments, with $5,000,000 in guarantees on the line from Dec. 8 to Dec. 14.
In addition to the huge money that can be won every day during the Knockout Week, you can win really big in the PSKO Main Event on Dec. 14 at 12:30 ET. At least $500,000 will be awarded in this tournament alone, which makes knocking out your opponents more profitable than ever before.
Win $50 With Red Aces Zoom & BOOM
The fast-paced Zoom poker games on PokerStars will also get an exciting boost from Dec. 15 to Dec. 21.
If you win a Zoom no-limit hold'em hand with a pair of red aces as your hole cards, be sure to BOOM it, since doing so will award you with 50 big blinds up to a maximum of $50. The hand does not need to go to showdown, but will need to at least make a flop. So, be sure to add some pre-flop slow playing to the mix to maximize your chances at free money during this week of the festival.
Win Big in Double Vision
Double your pleasure, double your fun, and maybe double your profit on Dec. 21 when PokerStars is hosting Double Vision!
This special Sunday will feature two Sunday Million tournaments giving you double the chances of winning big in this special tournament. Also, the Double Vision promo doesn't end here, as you will have a double the chances of winning big with two Sunday Kickoff tournaments, two Sunday Warm-Up tournaments, and two Sunday Storm tournaments!
Win a Share of $5 Million in the Dec. 28 Sunday Million
PokerStars maybe saved the best part of its festival for last by hosting a special Sunday Million tournament on Dec. 28 with a $5 million guaranteed prize pool. First place is slated to win at least $500,000!
Satellites to this special tournament are already running now. So why wait until the last minute to try to qualify in for just a few bucks? Get started playing satellites right now for your chance at a dream payday.
Need a PokerStars Account?
If you do not have a PokerStars account yet, now is the perfect time to get yourself one, since a month like this December is not something you will get the chance to see very often.
We recommend that you download PokerStars through our links and use our special "POKERNEWS.COM" marketing code and make your first deposit with our special "FREE20" bonus code, since doing so will entitle you to $20 for free and allow you to participate in exclusive promotions only available to our players.
So what are you waiting for? Download PokerStars today and win big during the December Festival!
Get all the latest PokerNews updates on your social media outlets. Follow us on Twitter and find us on both Facebook and Google+!