Want To Become an Instant Millionaire?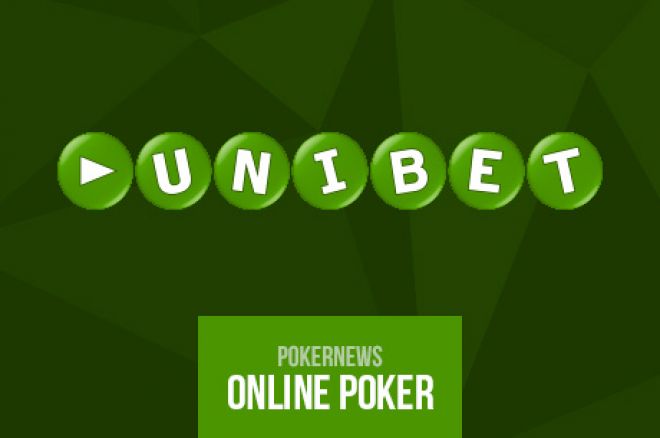 It seems just like yesterday that Unibet Poker launched its stand-alone poker client powered by Relax Gaming.
Would you believe that Unibet Poker is already going to be dealing its 200 millionth hand in September? It's hard to believe, and to help celebrate this historic milestone, the online poker room is giving you a chance to grab over a cool €1 million! This isn't a share of over €1 million, you legitimately have a chance to become an instant millionaire as part of the 200 Millionth Hand Milestone Celebration!
Get Your Chance to Win €1 Million at Unibet Poker!
Getting your chance at winning some cash - and maybe even more than €1 million - couldn't be any easier. The first thing you will need to do when the promotion starts in September is to log into your Unibet Poker account.
If you don't already have an account at Unibet Poker, now is the perfect time to get one. Simply sign-up to Unibet Poker through PokerNews, and not only can you get involved in this awesome promotion, but also receive a chance to grab up to €200 in bonus money!
Once you have an account, simply play your favorite cash games during the milestone periods. The first milestone hand takes place when the 195 millionth hand is dealt. From there, Unibet will keep awarding cash prizes every 100,000th hand until the 205 millionth hand is dealt.
You simply just need to be dealt into the ring game table where the milestone hand is dealt to win a prize. If you win the hand, your prize will be even more than just being dealt into the hand. As a bit of a tip, you can earn even more money if you happen to be at a milestone hand table and you play at higher stakes. Also, there is another multiplier based off the number of flops you have seen in the last hour.
We promised you a chance at over €1 million, and we almost forgot to tell you about it in our excitement of explaining the many other ways to win cash prizes. To have a shot at this huge bounty, simply be at the table where the 200 millionth hand is dealt. If you win the hand, you will receive a special cash prize based off the table below.
| Winning Hand Combination | Prize in Hold'em | Prize in Omaha |
| --- | --- | --- |
| Royal Flush | €1,000,000 | €1,000,000 |
| Straight Flush | €250,000 | €100,000 |
| Quads | €100,000 | €50,000 |
| Full House | €25,000 | €20,000 |
| Flush | €20,000 | €15,000 |
| Straight | €15,000 | €10,000 |
| Three of a Kind | €15,000 | €10,000 |
| Two Pair | €10,000 | €10,000 |
| Pair | €10,000 | €10,000 |
| High Card | €10,000 | €10,000 |
As you can see from the table above, even if you don't win the €1 million top prize, you will still be handsomely rewarded for winning the hand. The prizes above are in addition to an award of €400 to €140,000 to the winner depending on the multiplier determined by the amount of flops seen in the past hour along with what stakes are being played.
A tip for you is that regardless of the stakes you are playing, make sure you don't fold the hand since the prizes are too big to ignore. A good strategy here might even be going all-in pre-flop to weed out some of your opponents that aren't aware of this.
Also, even if you don't win the 200 millionth milestone hand, just being at the table will give you a nice prize. Depending on the stakes and the amount of flops you have seen in the past hour, you can win anywhere from €80 to €28,000 just for being at the right table at the right time!
Last, but not least is that everyone that happens to be playing at a ring game table when the hand is dealt, will automatically win a €10,000 freeroll ticket just for participating! Not bad, is it?
So get ready to win big bucks this September at Unibet. Sign-up to Unibet Poker now to start your path to big riches!
Want to stay atop all the latest from the poker world? If so, make sure to get PokerNews updates on your social media outlets. Follow us on Twitter and find us on both Facebook and Google+!