Free Bonus Alert: Never Pay For Your Games Again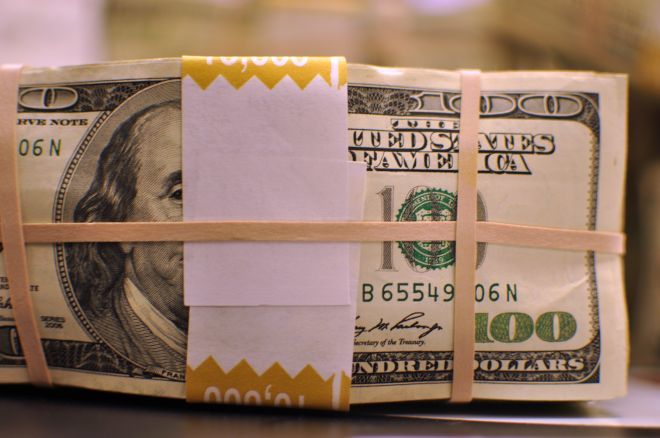 Good poker players know that knowledge is power. You can't win at poker if you don't know how to read your opponents and you can't build a bankroll if you don't know where to find easy games and free money.
Take Annette Obrestad, for example. She might not be the most popular poker player in the world today (...), but she did build a hell-of-a-bankroll from nothing. She got her bonus; she played with free money, and one freeroll after the other she put together more than $2 million in winnings.
How awesome is that?
Online gambling is a lot like poker. You don't just play a random game at a random site and expect to win millions in a snap. That's not how it works. I'm not saying you need time and dedication to become a gambling millionaire, but you do need to know where to find the best games and the best bonuses if you want to succeed.
The world's largest list of free spins bonuses to win real money is out. Find it here.
Smart Players Know How to Win Real Cash For Free
You want to play but you don't want to waste your money, I get that. Casino gambling is not like poker: you can't use your skills to win your games – you just need to get lucky and hope that your next click is going to be the right one.
The problem is that casino gambling is a lot of fun, too. Slots games like Gonzo's Quest, Starburst, Castle Builder are just about the perfect example of how entertaining online gambling can be. The challenging bonus rounds, the unexpected thrilling features, and the life-changing jackpots are always only one spin away – and you know it's hard to resist the temptation to click only one more time.
Smart players never pay. They play for free because they know how to finance their games with free money.
This month, you can get access to a resource that has made the fortune of thousands of players. The full list of all the top free spins bonuses available on the web.
Forget your credit card. Leave your Skrill account in peace. The bonuses in the list let you play hundreds different games at no cost at all. Just sign up for a free account, confirm your email, and use the free spins. Then, once you are done with them, rinse and repeat.
The list features so many free spins that you can keep playing until you are bored or satisfied with your wins.
You won't find the free spins offers in the list anywhere else. Some of the bonuses are available exclusively on our sister site CasinoSmash while others are usually hidden so well by the casino rooms that only a pro could find them on their sites. The guys who created the resource worked on the list for over a year and have a personal relationship with the top account managers at all the best online casino rooms.
They have access to perks others can only dream about, and now you get the chance to join the lot. This month, for example, you get:
Click here to see all the offers
All those bonuses do not require you to deposit or to swipe your credit card. Overall, I counted more than 300 free spins up for grabs. All the free spins give you real money cash prizes, and the best part is that the list is geolocated - meaning you will see only casino offers that are available and legal in your country.
Don't miss out on this huge opportunity. Join thousands of other gamblers and discover the free spins list everyone is talking about. Click here to access the free spins bonus list. It's free for life.