Win a Platinum Pass and a Trip to Lex Live in the WCOOP Streamer Showdown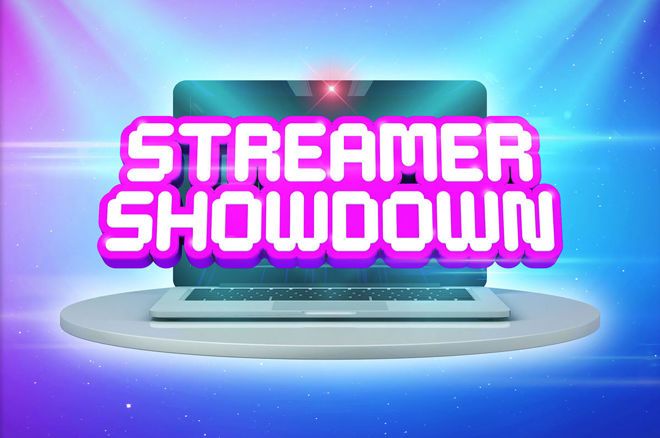 The 2019 World Championship of Online Poker (WCOOP) is just around the corner at PokerStars on Sept. 5-25 with $75 million guaranteed over the course of 73 events.
Most of the events are broken out into low, medium, and high tiered tournaments, providing something for every type of poker player, with buy-ins ranging from $2.20 to $25,000. While many of the events are in no-limit hold'em, this is also your chance to play for big money in other poker variants with just about all types of poker offered at PokerStars in play.
The highlight of the festival is the $5,200 WCOOP High Main Event on Sept. 22 featuring a massive $10 million guarantee. Also on the same day is the $55 WCOOP Low Main Event with a $1.25 million guarantee.
Satellites and feeder tournaments to these two tournaments and others on the schedule are running around the clock. Besides, you can win WCOOP tickets through the lottery-style Spin & Go's with $2, $25, and $75 tournaments already in the lobby.
Hand and Spraggy Share Excitement
Team PokerStars Online players Fintan Hand and Ben "Spraggy" Spragg shared their excitement about the festival while also giving with some advice.
Hand: "create a schedule of a few key events that you want to play, focus on those and stay calm, but most importantly have fun and enjoy the experience!"
"WCOOP is a landmark event in the world of poker, so it is a series that I really look forward to grinding and streaming," said Hand. "There's a load of different tournaments with various buy-ins, and I'll be playing a mixture of tournaments. I'm particularly looking forward to the Main Event - it's a cliché, but it's the biggest tournament of the year. It's the chance to be a world champion. And the $530 Thursday Thrill on September 12th, it's my birthday, and I'll be due a good run. My advice for anyone taking part would be to create a schedule of a few key events that you want to play, focus on those and stay calm, but most importantly have fun and enjoy the experience!"
"Series like WCOOP can be demanding, so it's really important to keep your mental and physical wellbeing in check, so you're on your best form," said Spragg. "Prepare, stay well-rested, and keep on top of your bankroll. There's a massive $75 million guarantee to play for, and that's the biggest WCOOP guarantee there's ever been, so there's a great opportunity to take a slice of that, and I'd love to be someone who does!"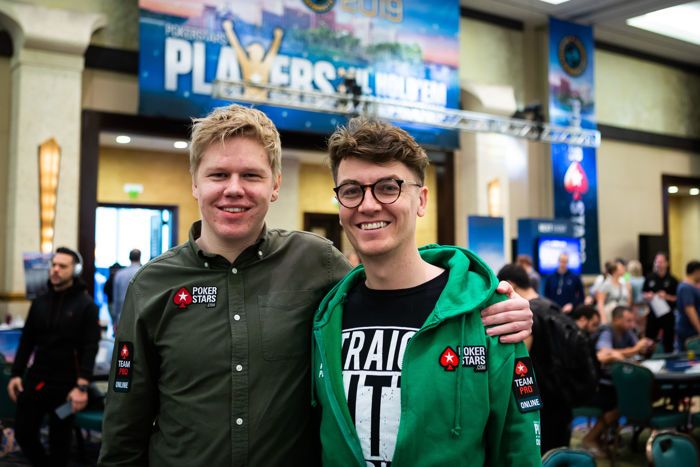 Win a Trip to Lex Live and a 2020 Platinum Pass
To celebrate the WCOOP, PokerStars is awarding six players a free trip to Lex Live 2 at Aspers Casino in London where they will be playing for a free 2020 Platinum Pass, which includes the €22,500 PSPC buy-in (~$25,000), money for travel and expenses, and a six-night stay in Barcelona for the player and a guest.
The promotion involves six big-name streamers: Fintan Hand, Benjamin Spragg, Lex Veldhuis, Nicholas "OP-Poker Nick" Walsh, Arlie Shaban, and Felix Schneiders.
All you have to do is select which of these players will win the live-streamed Streamer Showdown on Sept. 7 where the winner will be able to unlock a unique chest containing a mystery WCOOP prize.
To select who you think will win, you will need first to open the Challenges window, and then click on Streamer Showdown. In there, you will see six active challenges, each associated with a specific streamer. For each challenge you complete, you win a ticket to an exclusive freeroll where you will play against others that also completed the mission.
The only freeroll that will run is the one associated with the streamer that won the Streamer Showdown. The top six players in this freeroll will win a free trip to Lex Live 2 where they will face off against each other at Aspers Casino in October for a Platinum Pass.
Our recommendation is to complete as many of the challenges as you can as this will increase your odds to get to play for a Platinum Pass. The missions are easy to complete, and you can finish all six to guarantee a shot at a Lex Live package. Here is a look at the challenges:
| Streamer | Challenge |
| --- | --- |
| Arlie Shaban | Play in ten MTTs |
| Felix Schneider | Win five hands in real money ZOOM |
| Fintan Hand | Win one real money sit-and-go |
| Lex Veldhuis | Win three hands of PLO at any stake |
| Nick Walsh | Win three real-money Spin & Go's |
| Benjamin Spragg | Win five hands of real-money cash poker excluding ZOOM |
Please note this promotion is only available to those playing on the PokerStars.eu client with certain further country restrictions.
Grab Your $600 Welcome Bonus
If you would like to play in the WCOOP and also have a chance at a free 2020 Platinum Pass, you will need an account at PokerStars.
Follow the instructions below to help yourself to a bonus of up to $600 on your first three deposits provided that they are within 60 days.
Sign up for a free account
Enter the marketing code "PNEWS"
Use the code "STARS600" at your first deposit