PokerStars Announces PSPC 2020 in Barcelona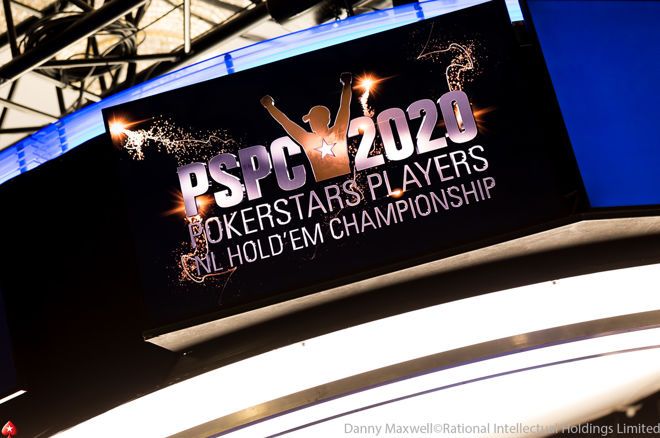 Table Of Contents
The 2018 Platinum Pass giveaway for the rake-free $25,000 buy-in PokerStars Players No-Limit Hold'em Championship (PSPC) at the in the Bahamas this January was one of the most ambitious promotions launched by any live poker tour in history.
And it's coming back for round two, PokerStars announced in the midst of the European Poker Tour Barcelona action.
The Groundbreaking Platinum Pass Promotion
Over the course of a year, PokerStars gave out 320 of the passes worth $30,000 each to lucky winners the world over who went on to compete in what would be the biggest $25K high roller event to date.
Dozens of qualifiers, several of them amateurs who couldn't imagine ever playing in an event with such a large buy-in, made the money. Two qualifiers final tabled the event: Marc Rivera of the Philippines finished third for $2,168,000 and a new poster boy for PokerStars arose in Spain's Ramon Colillas, who won the whole thing for $5.1 million.
Colillas' platinum pass to millionaire story was reminiscent of Chris Moneymaker's famous story of online qualifier to 2003 Main Event champ and Colillas followed in the latter's footsteps in becoming an official PokerStars ambassador.
The announcement dropped by PokerStars on Tuesday evening during Flight 1b of the EPT Barcelona Main Event brings the story right back to Spain — and answers the questions of thousands who wondered whether the massive promotion was a one-time deal.
PSPC 2.0 – Dare to Dream
Last month, PokerStars announced a new promotion called "Chase Your Dream – Play Against Your Heroes" in which they would send five players to the EPT Barcelona festival to compete in a Celebrity-Pro Invitational. After qualifying through online freerolls, players were invited to send in audition videos explaining why they should be selected to win the package to Barcelona which included travel, hotel, spending money, and a seat in the invitational.
Five finalists were selected: two from PokerStars.com, two from PokerStars.es (Spain), and one from PokerStars.fr (France). Each of the five took their seat on the livestreamed main stage at Casino Barcelona surrounded by players competing in the EPT Main Event.
They each played 25 hands against a group of celebrities: PokerStars Ambassadors Lex Veldhuis, Moneymaker and Fatima Moreira de Melo, as well as FC Barcelona star Gerard Pique, high stakes phenom Patrik Antonius, and the "Voice of the UFC" Bruce Buffer. The two players to accumulate the most chips in their limited time on the felt made it to the final heads-up match, set to play for a prize of €10,000 – all or nothing.
Those players were Frenchman Clement Eloy, a 36-year-old freelance product designer, married with two kids, and 23-year-old Adrian Vinuela of Spain, a chemical engineering student by day and DJ at night.
Before the match and in front of a room full of Main Event 1b players, press, fans and cameras, PokerStars' James Hartigan introduced a video that showed a recap of PSPC 2019 and ended with an announcement that the next PSPC would be hosted in the hometown of the inaugural PSPC champion as part of next year's PokerStars EPT Barcelona festival Aug. 20-24.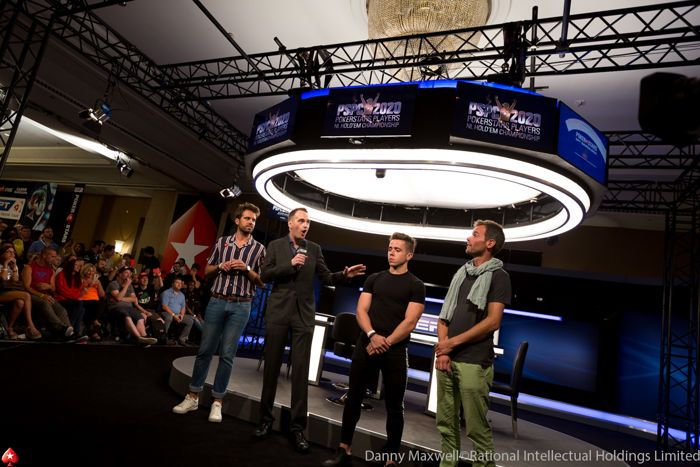 A high-pressure heads-up match for these two amateurs became even more so when Hartigan announced that they'd also be fighting for the first 2020 PSPC Platinum Pass. Buffer shouted the "shuffle up and deal" and a turbo heads-up match — five-minute levels — commenced. Nearly an hour in, both players had bled down to around two big blinds and eventually Vinuela folded down to just over one big blind and put in the rest on the button with six-deuce offsuit.
Eloy called for just a bit more in the big blind with five-four and found a four on the flop, which was enough to end the match. The heartbroken aspiring DJ and poker player congratulated his opponent, thinking he would be heading home empty-handed as his father looked on from the audience.
Eloy told Hartigan after the win that he tried to forget what was on the line so he wouldn't feel the pressure so much. "Ask me again tomorrow," he joked when asked what it means to win the Platinum Pass.
Just then, the two were joined by the other three finalists including Danielle Summer of the United Kingdom, Daryl Inglis of Canada and Christoph Walkenhorst from Germany. An emotional moment erupted when Hartigan notified the group that all five of them would be returning to Barcelona next year, and this time, they'd be playing for much more.
The first five platinum passes were awarded.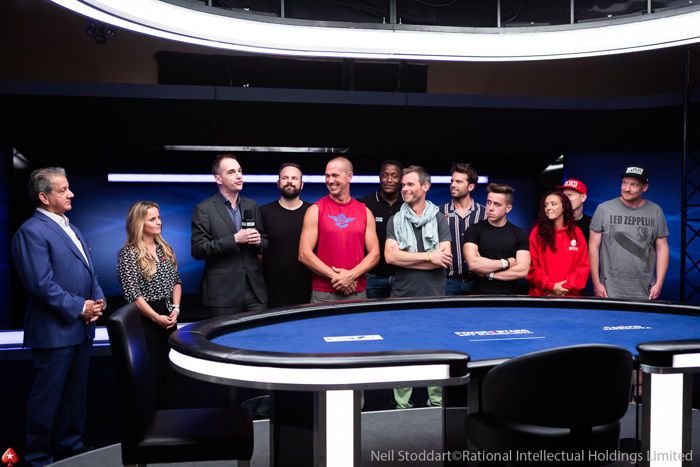 PSPC 2.0 Details
According to the official PokerStars presser released after the announcement, the 2020 Platinum Passes will once again be worth approximately $30,000 (€26,466). Included will be the €22,500 PSPC buy-in (~$25,000) and money for travel and expenses including a six-night stay in Barcelona for the player and a guest.
"The inaugural PSPC was an amazing success, and featured hundreds of Platinum Pass winners who dared to dream of playing in an exclusive high-roller event," said Severin Rasset, PokerStars' managing director and commercial officer, poker. "The PSPC demonstrates our commitment to cultivating and growing the game, not only by creating opportunities for poker fans of all levels to win life-changing sums of money, but also by showcasing poker and the entertainment it provides."
Details on future pass giveaways are sparce at the moment and the total number to be awarded and the various avenues from which to win one remain to be seen. They did announce that 10 passes will be randomly awarded online — five on .com and five on .fres — via the Stars Rewards Mystery Chest promotion which begins Aug. 28.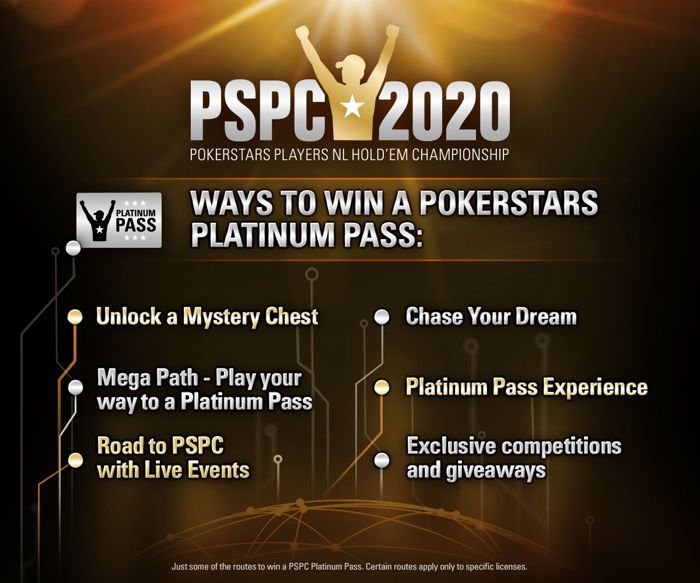 A year from now, we will know the second PSPC champion. Whoever it may be, they'll have to get through Colillas to get their hands on the trophy.
"The PSPC was an incredible experience for me," said Colillas. "From the lead-up to the tournament to the event itself, and now wearing the PokerStars patch, it has been a dream come true. I'm so happy it's back again and I get to be a part of an event that could change someone's life. Although, I am definitely going to attempt a back-to-back!"
Check back at PokerNews for further news on upcoming Platinum Pass 2.0 promotions as PokerStars continues to launch giveaways leading up to the August 2020 PSPC.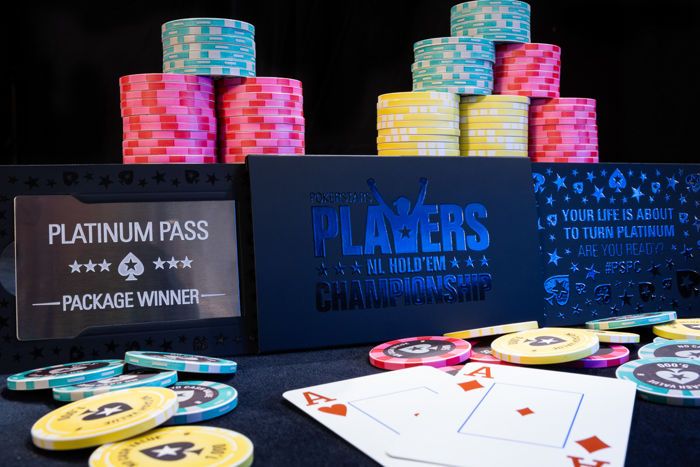 Reporting by Mo Nuwwarah contributed to this article.
The Stars Group owns a majority shareholding in iBus Media.