New High Stakes Tournament Launched on WSOP App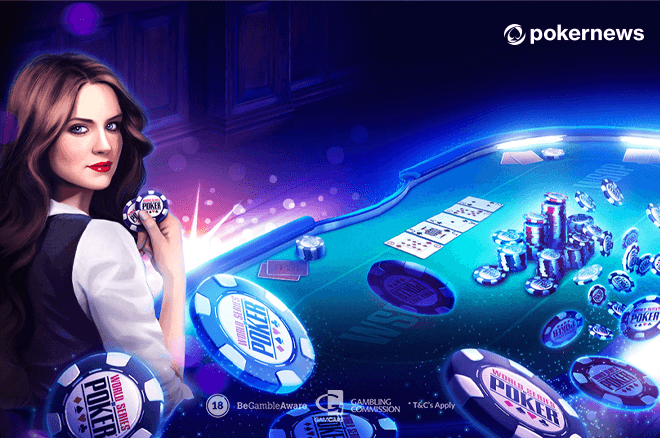 Table Of Contents
The World Series of Poker app, the official poker game of the WSOP, has launched a new high stakes tournament that awards its champion $120 million. What would you do with all those coins?
Two versions of the Montreal Tournament have hit the World Series of Poker app are available to play immediately. The Classic version costs $15 million to buy into while the Express demands a $40 million entry fee.
The Classic Montreal Tournament pays its champion $45 million with the Express Montreal Tournament awarding a cool $120 million. In addition to these bankroll-boosting prizes, it is also possible for you to get your hands, or should that be fingers, on a WSOP ring. Simply, emerge victorious from the Class tournament 15 times and you'll receive a special ring to display in your World Series of Poker account. Triumph five times in the Express edition and the same ring is yours.
Please note: no real money changes hands. All dollar amounts are in reference to the game's currency
Play With 1,000,000 Free Chips On The WSOP App
Available In All Countries!
How To Accumulate Enough Coins to Play the Montreal Tournaments
Although the Classic and Express Montreal Tournaments payout massive prizes, their buy-ins are also substantial, despite not being real money. You are going to need to either play your way to these tournaments or take advantage of the World Series of Poker store to give your bankroll a boost.
Thankfully, the standard of play at the World Series of Poker app is quite low because many of its players, particularly in the lower stakes tournaments and cash games, are playing purely to blow off steam and for fun.
You can take advantage of these players by treating the free-to-play games as if they were real money. Play a tight-aggressive style and you'll soon see your chip count climb north.
It is also possible to win more chips from the slot machine on the home screen. You get a free spin every day with its value increase the higher up the WSOP Clubs VIP scheme you are. Find more information about WSOP Clubs here.
Coins can be purchased via the World Series of Poker app's store. The least you can buy is $7.5 million and this costs you $6 in real money. Other denominations include $45 million, $125 million, $313.5 million and $630 million. These cost $18, $33, $55, and $100 respectively.
Any purchases on the store are boosted depending on your WSOP Clubs level. The highest VIP level multiplies your purchase by more than 3.5 percent, meaning the more you play, the more you're rewarded.
Play the Montreal Tournament From Anywhere
While it is possible to purchase chips for real money, you do not need to, which makes the World Series of Poker game legal around the world; even in the United States. You could be playing in the Montreal Tournament from anywhere in the world, flexing your poker muscles and showing your fellow players that you're the next big star.
Create your World Series of Poker game account via PokerNews and you'll receive 250,000 chips for free. Link your Facebook account to your WSOP account for another 15,000 chips. All you need to do then is grind your way to a bankroll sufficient enough to play the Montreal tournaments and you could be rolling in coins!