"It's An Overplay": $193,000 Pot on HCL That Ends With a Sick Needle!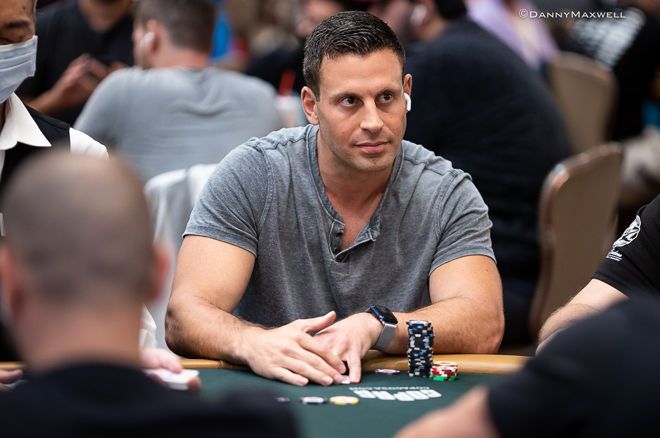 Garrett Adelstein is no stranger to live-streamed high-stakes cash games and is well known to always buy in as deep as possible!
That will often create huge pots in high-stakes cash games and this hand from Hustler Casino Live in April 2022 is no different as it produces a $193,000 pot!
Both players in this hand flop a set and the question is, when is the money going to go in?
At the end of the hand, Wesley Fei comes in with the ultimate needle as he tells Garrett that he "overplayed" his hand. Was it an overplay or was Garrett correct in trying to get max value from his set?
Read more about the set-over-set confrontation!
The hand began with blinds at $25/$50/$100 and Adelstein raising to $300 from under the gun with
. Boris called in the cutoff with
before Eli three-bet to $1,300 on the button with
. Fei then called in the small blind holding
before Adelstein and Boris both called.
Adelstein's raise with the small pocket pair is standard while Boris should be folding the ace-deuce. I think Eli needs to three-bet larger otherwise all of his opponents are going to call. Fei should not be cold-calling in the small blind because Adelstein is going to re-raise some portion of the time.
Incredibly, the flop landed
to give Eli top pair and took give Adelstein and Fei bottom and middle set. Boris bet $1,000 and Eli raised to $3,500. Fei called.
Fei got tricky in the small blind by just calling because you typically want to raise with your big hands when you're out of position. But his hand is unlikely to be outdrawn so I don't mind the slowplay here.
Adelstein then raised to $14,000, which I think is the right move to build a pot. Eli folded his top pair, which I actually think is the wrong move since Adelstein is so aggressive, and Fei called after a two-minute tank.
The turn brought the
and Fei checked. Adelstein checked back, and I am flabbergasted that he checked back. He may have thought that Fei had hands he would fold on the turn but pay off a river bet if the turn checked through.
The river brought the
and Fei again checked. What do you think Adelstein should do here on the river?
Check
Bet $12,500
Bet $18,500
Bet All-in ($77,700)
Adelstein decided to move all in for a massive overbet, putting Fei to a tough decision for $77,700 with only $37,900 in the pot. I think this is a pretty good bet given Adelstein's general tendencies of liking to use gigantic bet sizes.
After another long tank, Fesley found the call. This is obviously the right move, don't go around folding sets even if it's for massive stakes!
Fei wasn't happy enough winning the massive cooler, he had to hit his opponent with a needle after the hand: "It's an overplay!"
For more on this hand check out my breakdown in the following video:
"Wes Side" Wesley Fei is Poker's Newest Entertaining Character
Jonathan Little is a professional poker player and author with over $7,000,000 in live tournament earnings. He writes a weekly educational blog and hosts a podcast at JonathanLittlePoker.com. Sign up to learn poker from Jonathan for free at PokerCoaching.com. You can follow him on Twitter @JonathanLittle.