5 Tips for Your First Online Poker Game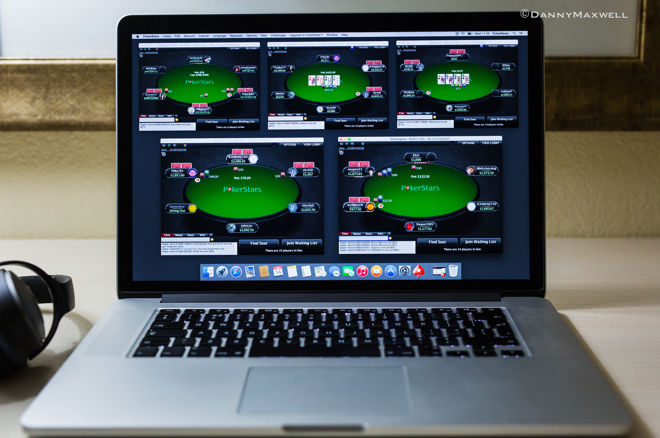 For newbs, online poker can be a very scary thing. Maybe you know your poker hands and you have your poker strategy ready to go, but that's in land-based casinos. The last thing you want to do is lose your internet connection, so maybe that's the unspoken sixth tip for all you novice players out there: make sure you have a strong connection and that all your software is up-to-date.
1. Start with free options
Use free-to-play options like freerolls and play money poker with your friends in a poker night scenario. PokerStars, 888poker, partypoker and others also offer free games on their sites.
By utilizing these free options, you can make sure you're well-practiced and don't get in over your head too quickly before moving to the pay-to-play tournament options.
2. Know where to go
Choose your poker room well. Not every room is the same and some even have more recreational players than others. You can also start out playing a single table.
The good news is you have choices. The bad news is you have choices. When choosing your poker room, it's best to consider bonuses and the loyalty VIP scheme, security, traffic and games offered, as well as software features and functionality.
Stakes, volume, and prize offerings vary for each poker room. Make sure not to overwhelm yourself with too high of a level offering, one you may never reach. Make sure the game you are going for is spread on the poker room you decide on and that the game is well-trafficked, or, if you're looking for something special that is less frequently found in the poker world.
Beyond that, you'll want to be sure that your poker room has the most up-to-date software and will have the features you want, like auto top-up, preferred seating, automatic rebuys and others.
Our site offers the best legal online poker sites ranked and broken down by software, promotions and more, with in-depth reviews of each.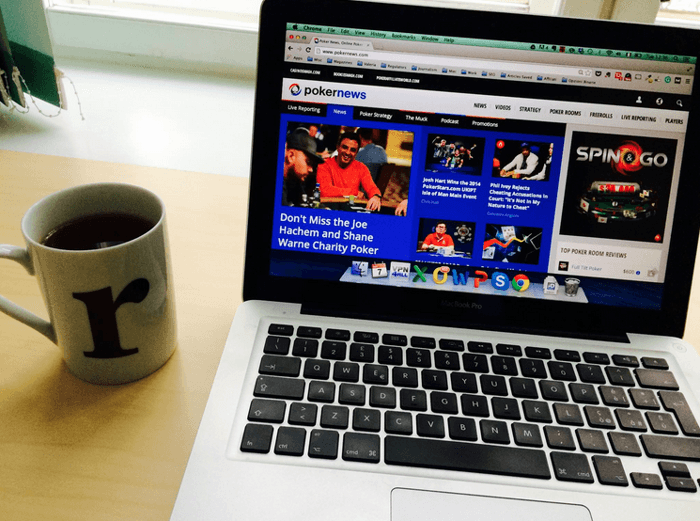 3. Understand the game types
The great thing about going online is that the world is your oyster. You have so much access to so many different types of tournaments — multi-table tournaments, Sit & Go, Spin & Go, cash games, satellites and more!
There are several ways to play no-limit hold'em games, including full ring (games at nine-or-10-handed tables with a slower pace and tighter play), short-handed (six-handed games with faster pace and more aggressive play), and heads-up (two players with involvement in every hand and aggressive play). The last two types have you more involved in the game and thus you play a higher percentage of hands.
You can also try your hand at cash games and multi-table tournaments. Blinds and antes in cash games don't change and you can rebuy if you bust. However, the no-limit hold'em tournaments are more dynamic, allowing for the exact opposite of the cash games (unless the tournament specifically states it's a rebuy or reentry tournament, but even those switch over to freezeout at some point to disallow second chances).
The Sit & Go format is similar to regular multi-table tournaments, but they aren't scheduled with specific starting times. They start when a certain number of players join the tournament. These are usually played as single-table tournaments, but there is an occasional multi-table Sit & Go.
Another game type, the Spin & Go format, has a randomly assigned prize pool and can get you thousands of times your buy-in and if you're lucky boost your bankroll in minutes.
Satellite tournaments allow players to give players access to major poker tournaments as a qualifier with a smaller cost. This type of play will generally have larger field sizes and more guaranteed packages. It is also largely based on survival, having players focus on accumulating chips and work out what it may take to win a prize.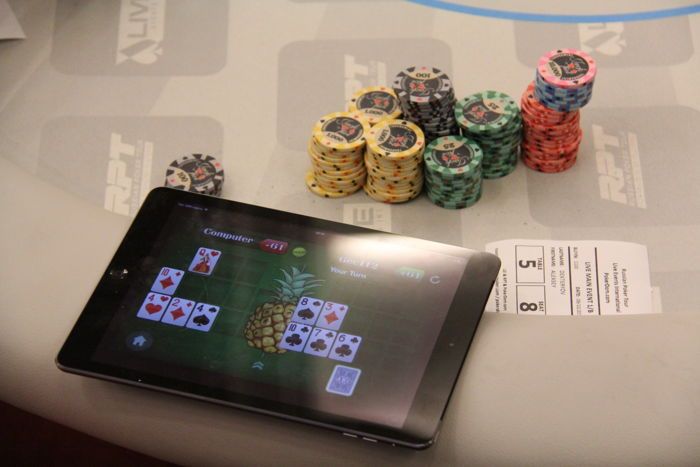 Every online poker room offers some sort of bonus for new customers who sign up for accounts with them. While the size and conditions of receipt of those bonuses vary, most only require a deposit and will give you a bonus based on the size of the deposit.
Every bonus requires some sort of requirement to meet, namely complicated ones you must meet before you're allowed to withdraw money that's been added to your account. A common bonus is a "play through" bonus, which forces you to gamble the amount of the bonus a certain number of times before you can cash it.
Even so, there are some poker rooms that offer bonuses without deposits.
5. Be smart
Know where your money is going and learn the easiest way to deposit it into poker rooms. Also, if you're really unsure about it, start with low-stakes poker to ease into it and make sure what you've chosen is a secure option.
When determining where to make your deposit, be mindful of the fact that 888poker and PokerStars accept Visa and Mastercard fairly seamlessly (along with William Hill in third place on our list), but not all sites accept credit cards. For some, it's easier to process by phone so they can verify your identity.
Other deposit methods include NETELLER, an online gaming payment solution, that allows you transfer money to and from your personal banking account and poker sites. This is the preferred payment of many sites and it also allows you to get a NETELLER debit card to withdraw at ATM machines or use at merchants that accept Mastercard. You can also use Skrill, a payment processing site similar to PayPal. This method is advantageous because these deposits tend to go through faster and cashouts are easier.
Another option is echecks (accepted by 888poker, PokerStars and William Hill Poker) — processed in a similar way as a physical check — which can occasionally be disabled on sites, but allow authorized deposits after taking an electronic withdrawal from your checking account without a fee. Withdrawals to generally take some time.
Some sites have fees for withdrawals. Very few online poker rooms are available that have no deposit or accept prepaid ATM.
In a related note, bankroll management is important. know what you can afford to lose and only use that money.
Most importantly, have fun! Online poker games give you the opportunity to try out different types of games and find the ones that you like the most! So go exploring and let us know how it goes!