How *Not* to Get the Rest You Need at the WSOP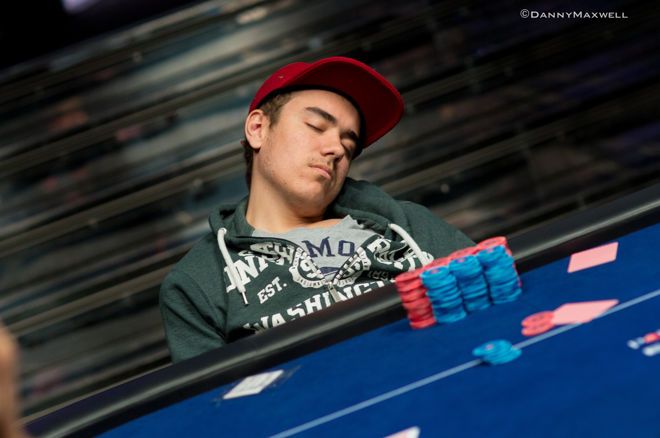 This summer's World Series of Poker features no less than 89 bracelet events. It's the most packed schedule ever for the WSOP, meaning those who play full schedules will likely be testing themselves both mentally and physically to a greater extent than they ever have before.
We've already given you some guidance when it comes to table talk at the WSOP, covering what to say and what not to say. Today let's talk about how you conduct yourself when away from the tables, in particular looking at some of the mistakes players make during those times when they should be trying to recover for the next day's play.
Sleep is a vital component of every poker player's preparation and there are many bad habits to avoid when it comes to getting enough rest. In Las Vegas, these habits are not helped by the neon paradise that tempts us all once chips go in the bag.
Here are five ways not to get rest this summer.
1. Don't Stay Out All Night
Las Vegas nightlife is such that at some point, you're going to want to experience it. The only problem with that is that it's so good you might put leisure time ahead of poker preparation. Many poker players who have enjoyed stellar careers at the felt have described a time when Vegas "got them."
With round-the-clock entertainment, the temptations proffered by Sin City are always going to be there. Living like a monk or a nun is next to impossible, but you can limit your time living it up. Plan a schedule that includes designated days off, and even activities to enjoy. That way you'll enjoy the best that the Las Vegas nightlife has to offer without costing yourself buy-ins by rolling one night of fun well into the next day.
As Elvis Presley once sang of Vegas, "Bright light city gonna set my soul... on fire." It's okay to go out and enjoy the bright lights of Vegas now and then — just make sure you don't burn yourself out when you do.
2. Don't Play All Day
Just as you shouldn't be looking to burn the candle at both ends during this summer's WSOP, you don't want to be spending every day at the Rio All-Suite Hotel and Casino, either. There's always a tournament or cash game to be played in the cavernous halls of the current home of the WSOP, but if you play all day and get used to a diet of hotdogs, then you're going to suffer when it comes to switching off at night.
Sleep is best worked around a solid routine, and if you're exerting stress on your brain for more than the actual day of an event, you're risking not being able to shut down quickly once it's time to reboot. Set a limit on your time at the tables. Maybe pencil in "long days" and "standard days" in order to help you keep balanced, because there's always a game going on in Las Vegas.
3. Don't Overdose on Technology
With so much coverage of the World Series of Poker now online — including right here at PokerNews where we'll be covering all 89 bracelet events — you could be forgiven for spending much of the series glued to your smartphone or tablet. With live updates, tournament schedules, and even player celebrations now all part of the digital landscape, poker fans and players alike spend a lot of their time on their portable devices. But how can that affect your sleep?
The phenomenon of "bluelight" is such that if you are spending time on your phone or iPad (for example, to relax before bed) you may inadvertently be stimulating yourself when you should be winding down. Your sleep is a vital part of modern mental health and taking time away from technology helps your brain wake up in a normal state rather than being over-stimulated. That's something you'll be thankful for when it's time to switch off.
4. Don't Ignore the Time Zone
One of the biggest factors in any player's comfort when they sit down to play at the World Series is how used to the time zone they are, particularly early on during their stay. Whether you've acclimated to "Vegas time" can be the difference between a decent run and a run all of the way to the final table, given the late-play-is-vital schedule of WSOP events.
If you suffer from jetlag, you'll need to schedule your arrival a couple of days before you're playing poker at the very least. After that, working out your own sleep pattern in Las Vegas can be difficult. As mentioned above, many of the attractions are stimulating, and casinos on the Strip pump oxygen into their buildings to keep gamblers awake and alert enough to keep reaching into their pockets.
It's worth taking the time to adjust to the new time zone, even if you only flew in from a couple or three time zones away. Better still is figuring out exactly how much sleep to have each night and when you need to take it.
5. Try Not to Hurry
So much of Las Vegas happens at a million miles an hour, making it very challenging to relax while there. From your arrival, it's best to be smart about the pace of the poker you play as well as your personal recovery time.
Prioritize rest and recovery within a structure from the beginning, and you'll often be one step ahead of your opposition at the table. Insert rest days into your timetable, then make those days off just that — a genuine break away from the game.
With 89 events and hundreds more tournaments across Las Vegas taking place from May 29-July 16, you won't win at the WSOP simply by getting regular, worthwhile sleep during your time there. But you can definitely lose out if you miss out.