What is ICM? How does it work? 888poker Ambassador Dominik Nitsche Explains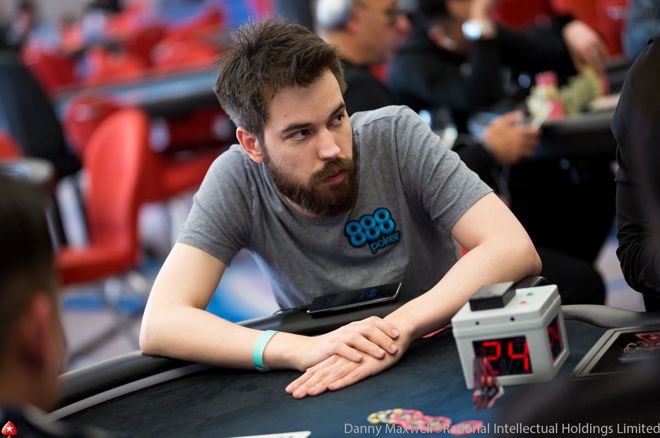 If you're a poker player, then you've probably heard of the term ICM before. But what does it mean? And how can you use it when you're next playing at the live or online felt?
We asked 888poker Ambassador Dominik Nitsche to give us a bit more information about the Independent Chip Model. With almost $19 million in lifetime earnings, as well as four WSOP bracelets, who better to run us through the basics!
What is ICM?
So what is ICM?
"Simply put it's a model that helps us make better tournament decisions by assigning a $ value to everyone's stack," says Nitsche. He says that in cash games it's very easy to understand that the only thing that matters, is accumulating more chips.
"In tournaments that's far from the truth."
The basics idea is simple, according to Nitsche. Don't play like you're in a cash game.
"It's about passing up those marginal spots and overall trying not to bust. Busting tournaments is what really hurts you."
That's because if you're out, you're out! You have zero chance of winning any money. Whereas as long as you're in the tournament, you always have a chance.
Win Prizes Every 10 Seconds With 888poker's Made To Go Turbo Gift Drops
Do You Need to Be a Maths Genius?
Most people assume that in order to get a full understanding of ICM, you need to be a maths whizz to crunch those numbers in your head. Nitsche says that's far from the truth.
"It's all about practice," he says. "Like with everything it's practice that makes perfect and since the math is best figured out away from the tables you don't need to be a genius! No one is running precise ICM calculations on the fly!"
Although a very important concept in poker, it becomes even more so around the bubble. Early on in tournaments it doesn't matter very much at all, but during the bubble, your short stack could potentially turn into a guaranteed min-cash in the blink of an eye!
---
Related: Download the NEW 888Poker Mobile App!
---
Final Table ICM
Nitsche says that final tables are "All about ICM," but warns that ICM isn't perfect.
"It's the best model we have, but at final tables it gets tricky because ICM isn't perfect. According to ICM, tons of professionals make crazy mistakes on final tables. Sometimes there can be reasons to sightly deviate but usually, it's best to follow ICM guidelines and not go crazy!
"ICM really influences all decisions. At a final table I simply don't play my usual "win all the chips style " and rather focus on playing the tournament."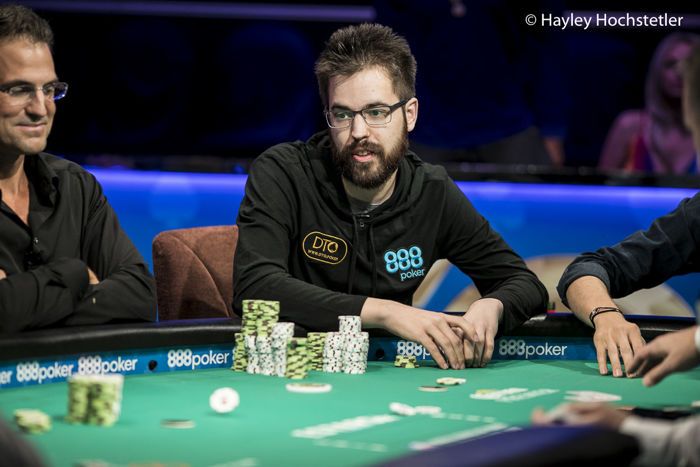 Final Table Scenario
Here's a scenario to help you with your ICM knowledge that Nitsche put together:
There are two short stacks at the Final Table and you're second in chips to a runaway chip leader who has just shoved on you. This is a situation where you do not want to bust, says Nitsche.
"Yet I always see inexperienced players call off too loose."
So what is the correct answer? Should you call? Nitsche says it depends on stack sizes and payout structure, but gives one last piece of advice: "People call all ins tooo happily. That's the definition of ICM suicide."
Next Steps with ICM
So what do you do now in order to improve your knowledge of ICM? Nitsche recommends holdemresources.net.
"They have a free calculator that can convert final table stacks to ICM $ value," says Nitsche. "I'd recommend running a couple stack size and payout distributions to get a feel for how much each stack is worth. Once you've mastered this you can start by practicing icm push/fold on icmizer."
---
Sign Up to 888poker Today!
There are three easy steps to creating a new 888poker account:
Create your free account to receive an $88 (£20 in the U.K.) bonus before making a deposit.
Make a deposit and grab your 100% matched bonus up to $888
Will Shillibier is based in the United Kingdom. He graduated from the University of Kent in 2017 with a B.A. in German, and then studied for a NCTJ Diploma in Sports Journalism at Sportsbeat in Manchester. He previously worked as a freelance live reporter, and video presenter for the World Poker Tour.