A New Pro's Journey: Daniel Jones on Mindfulness and the Mental Game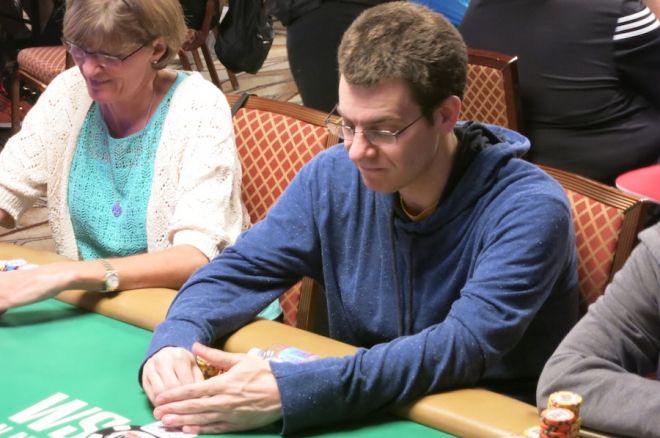 For years, poker player Daniel Jones suffered from monstrous monkey-tilt. Embracing a hyper-aggressive style, he furiously tried to outplay opponents and win every pot. It didn't work.
Jones eventually discovered that his mental game leaks only led to anger, frustration, and poor play. He read books, started a blog, and began meditating. He made continuous mindset adjustments at the tables. Through conscious, dedicated effort, Jones developed a strong mental game.
When we spoke this summer near the end of the World Series of Poker, Jones was thriving during his first year as a full-time poker pro. He earned six figures for the year in no-limit hold'em and pot-limit Omaha cash games. He also cashed in numerous tournaments in Las Vegas in NLHE, pot-limit Omaha, Big O, and seven-card stud hi-low.
But the Ohio native's commitment to improve — and his mental game challenges — are far from over. Along the way Jones endured one soul-stomping downswing in the Vegas cash games, reminding him (and, perhaps, all of us) that mental game improvement is a gradual, ongoing process.
PokerNews: How important is the mental side of poker?
Daniel Jones: I think it's critically important. My biggest area of improvement over the last few years — by far — has been my mental game. Part of my problem was that I wasn't in a good place for a long time. I weighed 250 pounds (I'm 170 now), I wasn't a confident person, and I was unconsciously living the life that others expected of me.
Eventually I realized that this wasn't the life that I wanted. James Altucher's Choose Yourself is a wonderful book that expresses what's become my worldview: claim your own life. I'm much more at peace now that I'm free from the mental stress of my previous career as a lawyer.
What specific changes did you make to improve your mental game?
I limited my ego and accepted that I could become a much better poker player. I simply hadn't been open to that possibility [before] — I thought I was great and that I deserved every pot.
After reading The Poker Mindset (by Matthew Hilger and Ian Taylor), I learned that my expectations were out of whack. Part of poker is that you will run bad. You put yourself in a much better position if you weather the storm and accept variance for what it is. I [also] think that Tommy Angelo's concept of reciprocality is one of the biggest edges you can have in poker.
Angelo's idea has gotten a lot of attention. As he puts it, "Reciprocality says that when you and your opponents would do the same thing in a given situation, no money moves, and when you do something different, it does." How would you say this idea plays out in practice? Do you find yourself role-reversing spots at the table?
Yes, all the time. Just yesterday [during a Day 1 flight of the WSOP Main Event] a guy got kings in against aces preflop, lost, and punted off his remaining 11,000 chips — which was a healthy stack at the time. But you could tell, mindset-wise, that he was ready to gamble. That's something I could have fallen prey to in the past. But, right now, that won't happen to me in the same situation.
To what extent has your mental game been tested by the variance of PLO?
The worst downswing I've ever had has been in PLO. There are so many all-ins and 60/40 flips and crazy clusters of outcomes. Fortunately, before my mental game renaissance, I was playing in such soft games that I never saw a bad stretch of variance. After I went pro and started playing in tougher line-ups, I've started seeing crazy variance. I'm fortunate that, once PLO started testing me, I had already made strides in my mental game.
Has poker influenced your perspective on life?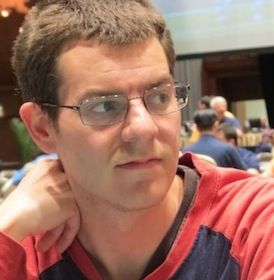 In certain ways, poker has reinforced a stoic or Buddhist worldview [for me]. I try to focus on what I can control and accept what I can't control. I still have a long way to go, but I've been meditating almost daily for a few years.
Meditation has made me more patient, more sensitive to the environment, and more compassionate. For about 10 minutes in the morning I'll close my eyes, listen, and pay attention to sounds and thoughts without judging them. I try to view my thoughts as a spectator rather than identifying with them directly. One of the best meditation resources for me has been the book 8 Minute Meditation (by Victor Davich).
These are good resources for those wanting to get started improving their own mental games. What else can readers take from your experience?
I think the value in my own mental game story lies mainly in being a testament that conscious, dedicated effort over time to improve can facilitate great progress. I'm not an exemplar of mental game strength just yet, but I do consider myself above average when it comes to that critical element of the game, and I've come a very long way. I attribute a great deal of my success as a pro to that progress.
Ben Saxton is a teacher and a writer from upstate New York who has played small stakes poker, both live and online, since the early 2000s. Ben lives in New Orleans and covers poker on the Gulf Coast.
Want to stay atop all the latest in the poker world? If so, make sure to get PokerNews updates on your social media outlets. Follow us on Twitter and find us on both Facebook and Google+!