Jonathan Little on Blind-Versus-Blind Play Deep in a Big Tournament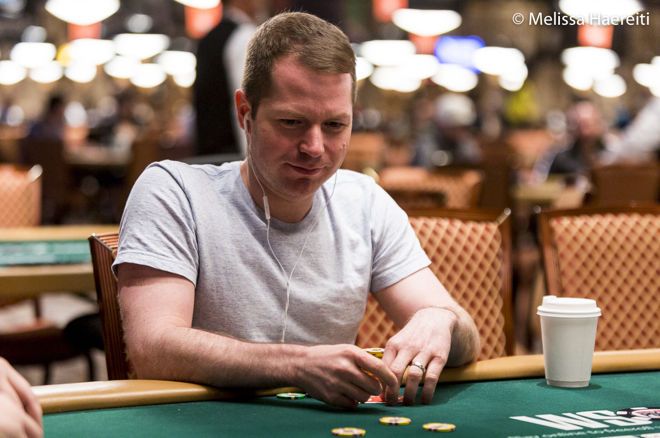 In the August 2019 Seminole Hard Rock Poker Open Event #15: $2,200 NLH 8-Handed, I topped a 211-entry field to win the tournament for $97,160. For the past several weeks, I've been highlighting hands from the event including a big hand on how to best play ace-king against a tight-aggressive (TAG) opponent as well as how playing a draw in a multiway pot can lead to really tough spots.
In my latest hand from that tournament, there were just 21 players remaining when I raised from the big blind after facing a limp from the player in the small blind. I make top pair, and after value betting both the flop and turn, I face a turn check-raise from my opponent. Should I make a big fold here with top pair? Here's how the hand played out.
With the blinds at 3,000/6,000/6,000, we have 250,000 (41 BBs) with the
in the big blind. Action folded around to the player in the small blind (33 BBs) and they just limp. In this situation, I am raising my best hands, but I'll also raise my absolute trash. When they limp, they're usually limping with a weak range, which means you can raise quite wide.
"If you have a hand that you're obviously not folding no matter what happens, you have the effective nuts, and the effective nuts count as the nuts."
I raise to 23,000 and my opponent calls to see a
flop. We are happy to drill top pair and our opponent checks. I check a lot of middle pair-ish hands here, but with top pair I continue for 25,000 holding the nuts.
I know a set of queens is the technical nuts, but if you have a hand that you're obviously not folding no matter what happens, you have the effective nuts, and the effective nuts count as the nuts. Play it as such.
My opponent makes the call and the
appeared on the turn. My opponent checked and I was going to keep betting, this time making it 40,000. Then things get interesting as my opponent check-raises all in for 149,000. You all know me, I don't fold.
It's very easy for my opponent to have a middle-card hand like
,
,
,
, or a flush draw. There's a lot of stuff my opponent can have, and in situations like this you want to ask, "Would my opponent do this with a draw or a worse made hand?" If the answer to either is yes, you should call. If no, then you should be inclined to fold.
Here, we're calling every single time, which is what I do. I have a hand that's too good to fold. What a lot of people do wrong here is fold, that's a big mistake. Pop in the call, sometimes you win, sometimes you lose.
My opponent shows the
and is drawing thin to the river with a double gutshot straight draw. The
was inconsequential and I won a big pot that helped propel me to the victory.
For a more thorough breakdown of this hand, check out the following video:
Jonathan Little is a professional poker player and author with over $7,000,000 in live tournament earnings. He writes a weekly educational blog and hosts a podcast at JonathanLittlePoker.com. Sign up to learn poker from Jonathan for free at PokerCoaching.com. You can follow him on Twitter @JonathanLittle.