Bubble Strategy in Satellites: Call or Fold Ace-Queen to a Shove?

PokerNews Staff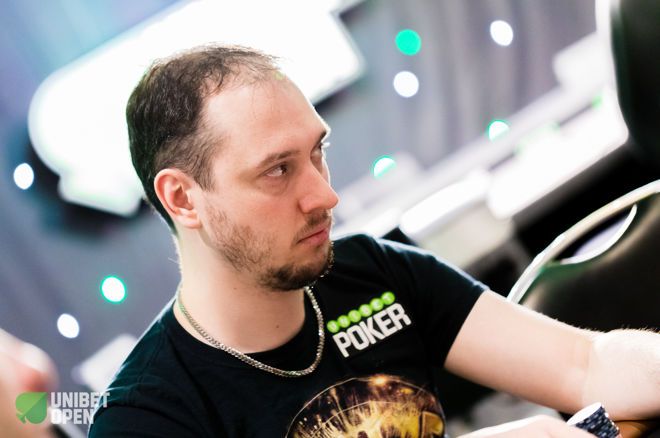 You've probably heard something about the brand new book Poker Satellite Strategy by Dara O'Kearney which he has co-authored with Barry Carter. The book certainly fills a gap in currently available strategy content, with O'Kearney's satellite advice already earning lots of kudos from amateurs and pros alike.
Recently O'Kearney provided more satellite-related advice in a video with Gareth James for MTT Poker School. In the video, the pair discuss a big hand played by Ian Simpson near the end of a satellite tournament for the $25,000 buy-in PokerStars Players Championship.
If you play satellites, the situation they discuss is a familiar one — a player shoves, and another with a similar stack has a big hand and has to decide whether to call or fold.
In this case there were four players left, with the top three finishers all winning PSPC seats — in other words, the stone bubble. It folded to the small blind, Aliaksei "ale6ka" Boika, who open-pushed his stack of just over 28 big blinds.
Ian "Simpioni" Simpson (pictured above) was in the big blind with just over 31 BBs after posting, and he had been dealt
. Of the other two players, one had just under 58 BBs and the other just over 24 BBs.
What should Simpson do?
O'Kearney starts out explaining how even though the small blind's range should be very wide here (any two cards, truthfully), Simpson's calling range has to be necessarily quite narrow, and in fact excludes a hand as strong as A-Qs.
The pair crunch some numbers to demonstrate how Simpson can really only call with strong pairs in this spot, and how even A-Ks is a hand he needs to fold. Take a look:
For more about O'Kearney's new book of satellite strategy — available on Amazon in paperback or as an e-book — check out the PokerNews interview "Dara O'Kearney Releases Poker Book on Satellite Strategy."
Finding a trustworthy room to play online poker can be a monumental burden. That's all the more true if you're just looking for a place to play poker for free. We've listed five of the best play-money poker sites to enjoy and help hone your skills.