Strategy Vault: The Out-of-Position Float with David Peters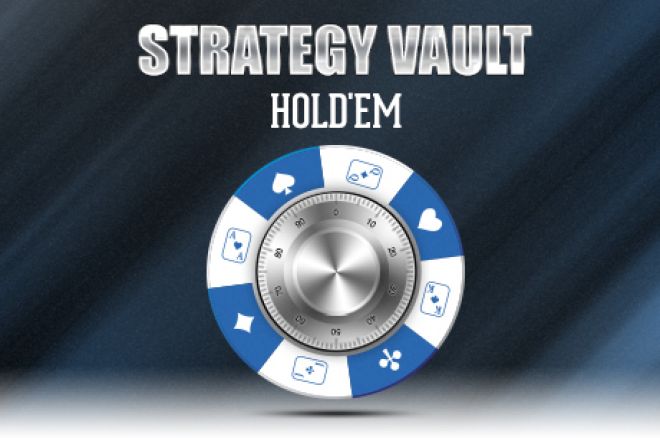 Digging deep into the PokerNews strategy archives can lead to a buried treasure, so we've unearthed a few gems for your viewing pleasure. In this edition of the Strategy Vault series, we're resurfacing a piece from David Peters. First published in January 2010, this piece is originally from our "Elite Strategy" series that featured the wisdom of some of poker's top players as they provide viewers with a look at what goes on inside the heads of the game's elite when they are looking to build their stacks. In this edition, David Peters will discuss the out-of-position float and how to use the play to gather chips.
The Player: David Peters
David Peters, commonly known as "dpeters17" in the online realm, has amassed more than $3 million in online winnings and more than $2.5 million in live tournament earnings. Hailing from Toledo, Ohio, Peters' largest live score came in 2010 when he took second place in a $1,000 No-Limit Hold'em event at the World Series of Poker for $350,803. Also in 2010, Peters earned his largest online score for placing second in Full Tilt Poker's FTOPS Event #33 for $152,213. The largest outright win of his live career came in 2008 when he bested a field of 301 entries in the Heartland Poker Tour's Mount Pleasant event for $130,178.
Game Type: No-Limit Hold'em
The Out-of-Position Float
Floating in position is a move that's commonly used and can be very effective, but another tactic that is used far less that can also be very effective is the out-of-position float.
Very often, when you call a raise out of position you'll be facing a continuation bet, and if you just always give them credit for a hand, you will start to get run over. Because of this, sometimes calling with nothing, with the intention of trying to take the pot away later in the hand, can lead to a big score. Although this move can be difficult out of position, it is a good way to keep your opponents guessing. It's important, though, that you understand how the board reads and which opponents it would be useful against.
Here is an example of how this play could be used:
A good example of a hand in which I used this tactic came from an online tournament I played. A good player in middle position raised to 800 with blinds of 150/300. I called from the big blind with the
, and the flop came
. We both had about 25,000 to start the hand, so we were fairly deep. I checked and he bet 1,300. At this point, I thought this would be a good spot to float, since I expected he would bet there with the vast majority of his range. Plus, because it's a very dry flop, I figured he wouldn't be able to put me on a missed draw, so I called.
The turn brought the
. I checked, then he checked behind. Now, if he had bet here, I might have check-raised depending on whether I thought he was weak or not, but he just ended up checking behind, so I didn't. The river was the
. With about 4,600 out there, I bet 3,200, which sent him into the tank before he eventually folded. With no missed draws possible and the fact that I expected him to think that I would just check a hand like
, I thought he would give me credit for having a king or better.
This particular spot was a good time to do it because it was a good flop for it, and my opponent was a thinking player. On a fairly draw-heavy flop against someone who pays off a lot of bets without really thinking about how the hand was played, I'd advise against it, since they'll find a reason to think you're bluffing. Also, against a player who just mindlessly bets every street and is kind of a maniac, it probably isn't a good idea to do it because they'll frequently put you in very tough spot. Even though I didn't run into this on this particular hand, it's better to try it when you at least have some outs like a gut-shot straight draw or maybe an over card or two, but sometimes a good situation presents itself when you don't have either of those.
The out-of-position float is not a play that should be overused, but when used at the right time, it is a good play to add to your arsenal because it keeps your opponents guessing. Because looking for spots to accumulate chips is important, this is a great way to do just that.
This article was originally published on Jan. 22, 2010.
To stay on top of the poker world, follow us on Twitter and like us on Facebook.