Bankroll Builders, Vol. 10: 135-man Rush Poker SNGs, Part 1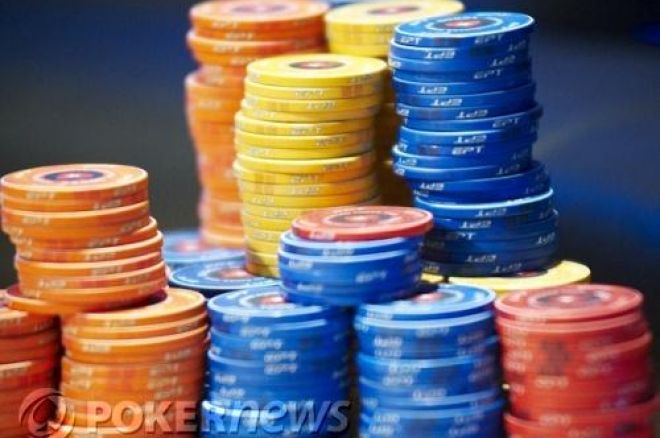 Not every poker player can enjoy the flexible lifestyle of an online pro. Let's face it, most of us have day jobs and after a long day at the office you may not have the necessary stamina to make it through a large-field tournament that can take seven or eight hours to complete. If you're short on time and want to make some quick cash, there's a new game that may be tailor-made for you.
About three months ago, Full Tilt began running Rush Poker tournaments along with their close cousin — the 135-man sit-n-go. These tournaments run frequently, finish quickly, and may be the softest fields on the Internet right now. If you're a tournament player with a few hundred dollars in your account that you'd like to turn into a few thousand, Rush 135-mans could be the ticket. Let's get down to business.
I've been living in a cave for the last six months. What's this Rush Poker thing?
Rush Poker eliminates all downtime between hands, keeping you constantly in action. As soon as you are dealt a hand, you have the option to either play it or hit the "quick fold" button and immediately move on to a new hand at a different table. Additionally, your lineup of opponents is constantly changing. This gives the game an additional psychological layer, making it much more challenging to spot player tendencies and take notes. An average-speed player in a Rush Poker MTT can expect to play about 200 hands per hour.
Where can I play?
Rush Poker is available exclusively at Full Tilt Poker. To find the 135-man Rush sit-n-goes, click on the tournament lobby and scroll through the multitable SNGs at the top of the list. $4+0.40 and $11+1 135-man SNGs are open for registration 24/7.
How much do I need?
A competent NLHE player shouldn't need more than 100 buy-ins to give these tourneys a whirl. That translates to a bankroll of $440 at the $4+0.40 level, $1,200 at the $11+1 level, and $2,600 at the $24+2 level.
How long do these tournaments take to complete?
A typical 135-man Rush SNG takes about an hour and a half to play down to a winner. To give you a better idea of just how quickly these tournaments move, here's a rough timetable of some of the major milestones:
100 players remaining : 8 minutes
Half of the field eliminated : 17 minutes
Antes kick in: 34 minutes
Money bubble (15 players): 50 minutes
Final table begins/end of Rush period: 60 minutes
Blinds at start of final table: about 600/1,200 with a 150 ante
End of tournament: 90-100 minutes
Blinds at end of tournament: about 3,000/6,000 with a 750 ante
How often do they run?
The $4.40 SNGs fill up once every 5-8 minutes while the $12 SNGs go off about every 10-15 minutes. $24+2 Rush tournaments are scheduled once every 50 minutes and can be found in the main tournament lobby. Unlike the $4.40 and $12 games, these tournaments do not have a 135-player cap.
Should I multitable?
We're going to warn you ― multitabling Rush tournaments is not for the faint of heart. If you're new to the format, stick to only one table at a time. Trust us, you'll still have your hands full and will be clicking your mouse every few seconds. If you're used to playing 12 or 16 tables at a time, try two or three tabling these.
How much can I earn?
Since 135-man Rush SNGs are a new format, there isn't a lot of information out there when it comes to win rates and ROI. There are plenty of players out there who are sustaining ROIs above 100 percent over a few hundred games, and even a few sickos with ROIs over 300 percent. This much is certain — the fields are incredibly soft right now and they are certainly beatable.
In Part 2, we'll tackle basic strategy, note-taking, bubble play and more, so stay tuned!
Ready to start building your own bankroll? Open a Full Tilt Poker account today and get on the grind.