European Players' Guide to the 2016 World Series of Poker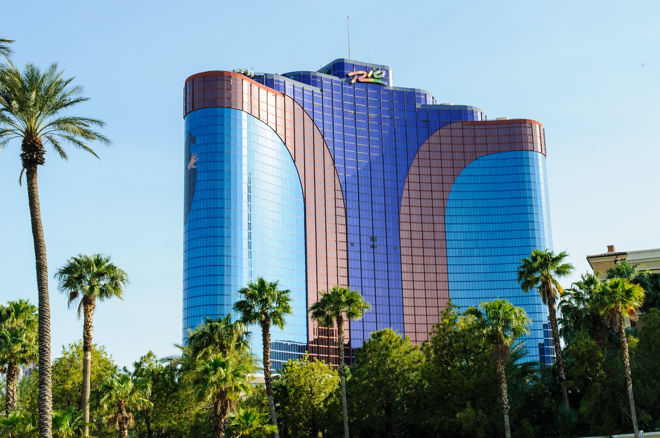 The 2016 World Series of Poker is rapidly approaching. Among the thousands making plans are many European poker players now tingling with excitement as they prepare for their first trip to "Sin City" to play in what is an amazing poker festival.
Having traveled to more than my fair share of poker tournaments around the globe over the years, including two six-week stints in Vegas to report at the WSOP, I thought I'd share some tips for my fellow Europeans heading to the WSOP this summer.
Book Direct Flights if Possible
While it may be tempting to save a few Euros by booking an indirect flight, trust me when I say the extra money spent on a direct flight is more than worth it. My first trip to Vegas saw me fly from Heathrow in London, to Charlotte, then onto Vegas. I was so excited about heading to Vegas that the extra travel time (and having to deal with customs, etc.) didn't faze me. But on the way home, the extra four hours were torture.
On the subject of flights, make sure you sign up to the airline's loyalty scheme as flying to Vegas is going to be a round trip of more than 10,000 miles, which should net you a few air miles or loyalty points. Try to book flights that arrive in Las Vegas in the late afternoon or early evening as a means to help lessen or negate the effects of jet lag as much as possible. (More on that below.)
Also, remember to purchase an ESTA Travel Authorization before you fly, otherwise you won't be getting into the United States!
Prepare For a Long Flight
They call the trip from Europe to Las Vegas a "long haul" for a reason. One of the downsides about being a European heading to the WSOP is the flight is necessarily a lengthy one. A direct flight from Manchester in the UK to McCarran International Airport in Las Vegas takes almost 11 hours. If you're traveling from other parts of Europe, then you're in for at least a couple more hours' worth of flight time.
Make sure you're dressed comfortably, preferably in loose-fitting clothing, and bring something to keep you entertained for the journey. Most, if not all, of the long haul flights have a large selection of movies, TV shows, and radio stations from which to choose, but a couple of books in your carry-on luggage will be a godsend when you have watched a triple feature and are still only halfway to your destination!
It may be tempting to have a few alcoholic drinks on the flight, but I'd refrain from doing so for the most part. Cabin conditions are far from ideal at the best of times, but seated in a relatively cramped seat and being slowly dehydrated by the alcohol is not the greatest preparation for what could be the biggest couple of weeks, poker-wise, of your life. If you must have an alcoholic drink, ensure you follow it up with plenty of water to negate the dehydrating effects.
Welcome to Fabulous Las Vegas
Once you arrive in Las Vegas you can expect to spend at least some time in a large queue in the customs area. It was probably best to mention at the start of this article that if you're bringing cash, you must declare if you have more than $10,000 on your person. It really is not worth the risk of being caught if you have not declared.
I found the customers personnel to be quite blunt, probably because they have to deal with thousands of revellers every day. They asked me questions about why I had come to Las Vegas, how long and where I was staying, and how much cash I had on me. Answer them truthfully and you won't have any problem at all.
There are cabs galore outside the airport (I am certain there are more cabs than people), so you won't have an issue with getting to your hotel. All the drivers know the major hotels, but if you're staying in a villa, apartment, or somewhere off the beaten track, it is worth writing down the full address and handing it to the driver. Do a little research before your flight to see how much a typical cab ride is, because some of the drivers may take you on a scenic route and add a few extra dollars to your ride. Another tip would be to agree a fare with the driver before you depart from the airport.
While tipping is commonplace in Europe (though not so much where I live in the UK), it is almost mandatory in Las Vegas. Everyone receives a tip, and I mean everyone for doing anything. Go with 15-20% of your bill and you're not going to go far wrong. Just make sure you have plenty of dollar bills with you and be prepared to hand them out like confetti.
Oh, one last thing. I thought people were being lazy when they suggested to me that I should jump in a cab instead of walking around in Vegas, and so on my first trip there I stubbornly decided to walk to the various casinos and the store. I only did this once because I almost cooked in the 120-degree heat one afternoon. It's easy when on foot to think places are closer than they actually are. If you must walk, take plenty of water with you.
Dreaded Jet Lag
Until my Vegas trips, I thought jet lag was something people made up. They don't — it is very real.
Having arrived in Vegas at around 4:00 p.m. on my first trip there, I was tempted to go to bed straight away, but was glad that I hung on and went to sleep at my usual time. This helped my body stay in some sort of routine. That said, I did spend the next two or three days waking up at unholy hours of the day, and checking my watch every five minutes because I had no idea what time it was — something not helped by casinos in Vegas not having clocks on display or windows giving a glimpse of the outside.
At the WSOP
The only event I played was the Casino Employees Event, so my experience of registering for tournaments is limited to that and witnessing huge lines of people waiting to buy into their chosen events.
Beat the long lines by registering well in advance, perhaps when you first arrive. This way you can simply turn up to your seat with your ID and your receipt and play. Not only that, but you won't have to worry about having a few thousand dollars stashed away in your room for the entire trip.
When at the Rio All-Suite Hotel & Casino make sure you bring a jumper or a hoody because the conditions in there are similar to what polar bears enjoy. It is no coincidence that most of the photographs you see taken at the WSOP have people wrapped up warm. (See How to Attack the WSOP, Part 3: Coming Prepared for related recommendations.)
Final Advice
The number one thing on your list should be to enjoy the experience of Las Vegas and the WSOP. All poker players should visit Vegas during the WSOP at least once in their lifetime, because it is magical.
Try to befriend the dealers, floor staff, and reporters, because these people know all of the local secrets such as where the cheap bars are, places to purchase inexpensive tickets for shows, and other such things as they are probably on more of a budget than you are.
Don't spend all of your spare cash in the first couple of days, try not to get blind drunk at all, drink plenty of water, and do what you can to come home with a shiny gold bracelet as a memento of your epic journey.
Want to stay atop all the latest in the poker world? If so, make sure to get PokerNews updates on your social media outlets. Follow us on Twitter and find us on both Facebook and Google+!