How to Attack the WSOP, Part 5: Tips From the Pros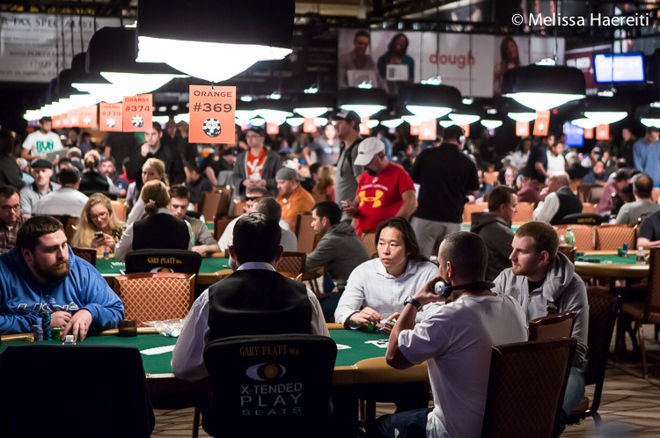 When it comes to advice in the poker world, there's no better source than tips from high-level, experienced players. They've been there and done that and they can help guide us so we don't repeat their past mistakes.
Advice for approaching the World Series of Poker can come from many angles. It can be about a specific way to play two cards in hold'em, a mindset to have when playing a tournament, a strategic approach to a certain type of opponent, or even just general lifestyle hints while in the amazing city of Las Vegas.
For example, in last week's entry of this series, bracelet winners Aaron Steury and Ben Yu pointed out that while it might seem attractive to sleep in after a long night of partying in Sin City, missing the early levels of big-bet tourneys means potentially missing out on the dead money. Showing up on time is a strategic consideration that takes effect before a tournament even begins.
In that vein, I pored over some recent PokerNews strategy articles and consolidated a number of sage pieces of advice offered up by players you might recognize.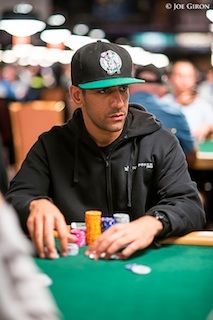 Ronnie Bardah put together a record five straight cashes in the Main Event from 2010-2014. As Bardah explained to us, his preparations begin before the tournament even starts:
"A few days prior I try to take time off from playing poker if I can. Obviously you want to be sharp for the Main Event, so you do want to practice and play a little before. But you also want to make sure you're fresh, and so I always try to take a couple of days off before. I do other things like go hiking, and also I make sure I eat very clean. For people who love fast food, try to clean up your diet — not too much animal protein, eat lots of vegetables."
Bryan Devonshire also knows what it takes to run deep in the Main Event, having a number of high finishes to his credit. He gave his general approach to the tournament:
"Survival is really the key. Play small pots, play pots in position — there's no reason to play unnecessarily big pots. It's much better to give up small percentages of expected value to retain your tournament life."
Continuing with strategic advice, Jason Koon focused on a specific subset of hands in the Main Event with a tip that can be relevant to other no-limit hold'em tournaments, too: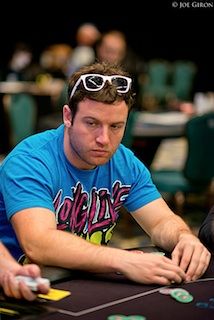 "Don't overvalue big premium pairs after you've seen the flop. I think people tend to overplay their aces, kings, and queens. You have to realize that opponents are getting a good price to try to stack you with your overpairs."
The Main Event is well-known for its slow structure, but there are also multiple events with turbo structures on this year's schedule. For those, Dan O'Brien shared some helpful tips on turbos:
"Some people think 'Oh, it's a turbo, I better start playing fast, the blinds are going to go up soon,' but that doesn't really matter. It shouldn't impact your decision-making. Basically you should play each hand as it is without really worrying about the blinds going up."
Many players who enjoy seeing more flops like to play six-max tournaments since they offer the chance to loosen up. There are a handful of these on the schedule. Everyone knows it's important to be active from the button when playing six-handed, but Taylor Paur pointed out that cutoff play depends largely on who is on your left:
"A lot of your play in the cutoff depends on who is on the button. If it's someone who's not going to mess with you, you can treat it as if you are on the button. If it's someone that's willing to go to war, you might have to go to war."
Looking to branch out and play something other than hold'em? Pot-limit Omaha is the world's second-most popular game, and Phil Galfond is one of the world's best at it. He offered a reminder that tournaments differ hugely from cash games in PLO:
"I certainly fold more to three-bets in PLO tournaments compared to cash games, but if you do that you can get run over a little as well. I combat that by opening a bit tighter and then I have the hands that I can continue with, and if they want to three-bet me with really bad hands it will hurt them more than me."
Going from PLO to PLO8 — where the high and low hands split the pot — means a big change in starting hands explained Jeff Madsen, who took down a bracelet in the game last year:
"You want to play two-way hands. You don't want to get in huge preflop spots with a one-way hand like
. I'm happy to limp with these hands and try to trap someone so I'm freerolling. You want to know the spots where you might be getting quartered and keep the pot small."
H.O.R.S.E. has long been a popular game at the WSOP, and Maria Ho noted how hold'em players making the jump often have a major leak: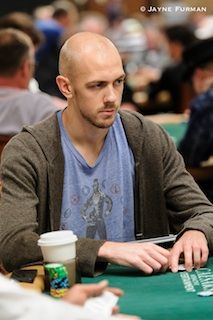 "A lot of people... play entirely too loose, especially in the hold'em rounds. You don't actually need to play any hands in the hold'em rounds, but that's usually people's default game, so they play too many hands there and that's a big mistake."
The game perhaps gaining the most steam nowadays is 2-7 triple draw, a variant in which Stephen Chidwick confirmed that conventional starting hand wisdom applies:
"People who play the game often refer to it as 'deuce.' Having a deuce in your hand is the most important tip."
Finally, those players looking for the ultimate poker test can try out the dealer's choice tournaments. According to Adam Friedman, if you aren't confident in a variant that's been selected, there's a pretty simple solution:
"Completely nit it up. Let people steal nonstop and wait until you're comfortable in your games. If you think it looks like a really good hand, [play it aggressively]."
Want to stay atop all the latest in the poker world? If so, make sure to get PokerNews updates on your social media outlets. Follow us on Twitter and find us on both Facebook and Google+!