Jason Koon Shares His World Series of Poker Main Event Checklist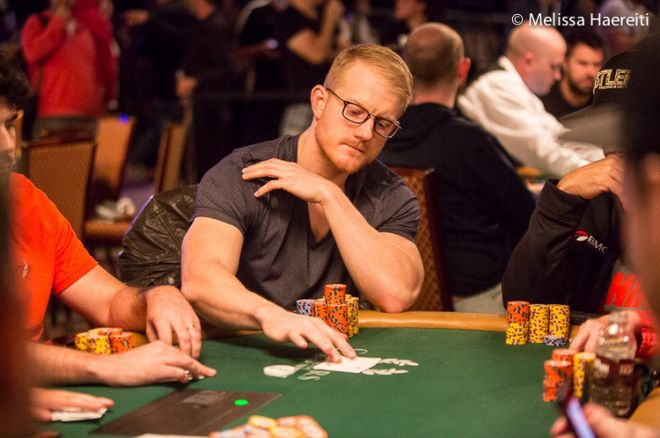 With more than $3.5 million in live earnings and even more than that online, there's little that Jason Koon hasn't experienced when it comes to tournament poker.
Koon comes into this year's World Series of Poker Main Event with three cashes this summer including two final tables, and like everyone else has his sights set on making one more deep run before leaving the Rio All-Suite Hotel and Casino.
Koon made it through yesterday's Day 1c (albeit with a short stack), and will be back tomorrow to try to spin those chips back up. Before the tournament got started, Koon chatted with PokerNews about the Main Event, answering our questions about how best to approach such a unique tournament.
PokerNews: What's the first thing that comes to mind when you want to give advice to someone playing the Main Event for the very first time?
Jason Koon: Probably don't overvalue big premium pairs after you've seen the flop. I think people tend to overplay their aces, kings, and queens. You have to realize that opponents are getting a good price to try to stack you with your overpairs.
When you see a flop three ways with some guys who have played a lot of hands and the board comes really nasty — say,
with a flush draw — you may want to check-call that hand rather than bet and call a raise and end up getting stacked. You can still get value in a lot of scenarios, but just don't overplay your big pairs.
Say you find yourself in the Main Event seated with certain players who are intimidating or for whatever reason you become nervous at the table. What can players do to get rid of that anxiety?
I remember being nervous for poker tournaments. First, slow your body down, slow your mind down, take your time, and go through the things you want to be sure to do. Having a checklist is a very good way to deal with that, actually.
Tell yourself that every single hand you're going to look to the guy on your left and see if he's giving off any information about his hand. Then think about which hands you should be playing from each position. Look around and consider the action in front of you. Look at stack sizes. Kind of go through a little list before every hand, then reset on every street — on the flop, look at the board and decide if you should check or bet it, is it a good board for you or better for your opponent, and things like that.
Having that checklist keeps you from just reacting without thinking about what you're doing.
The Main Event is very long and grueling — what tips can you give to help players deal with that challenge and maintain their well-being?
Stay hydrated — that's a big one. Make sure you're not eating big meals on dinner break. Just continually snack all day. Go to Whole Foods or another grocery store and roll in with lots of snacks on you so you're not eating a bunch at once. Also if you're feeling tired don't be afraid to have a little coffee, but don't overdo the coffee or you'll be hyped up all day and then won't be able to sleep, and then you'll feel withered for Days 2, 3, 4, 5, and so on.
As the money bubble approaches, the tension builds. What advice would you give to players who haven't cashed in the Main Event before — how should they approach that pressure?
I think if you're very short, there's a lot of merit to just getting in the money. Your stack doesn't really gain value by doubling up — that is, it isn't really worth a significant amount of money to double when you're very short. So if you're very short, play very conservatively and do what you can to get in the money.
If you have a lot of chips, apply appropriate pressure to your opponents. Even if it's not something you're that comfortable with, realize you can get by with more than you normally would. Open more hands, but don't necessarily challenge resistance when you face it. Feel fine with opening to steal the blinds, but after someone resists against you, realize that most likely they have a stronger hand than they normally would because you are on the bubble.
If you do end up having a premium pair — say, aces or kings — and a ton of chips and you end up getting all in preflop against another big stack, that's fine, because in that case doubling your stack is worth so money both to be able to crush the bubble and to run really deep in the tournament and score a lot more than a minimum cash.
What are common mistakes you see from players who manage get a ton of chips early (before the bubble)?
You often see people get tilted whenever they lose a lot of chips, but you also see it when they get a lot of chips. They get a false sense of confidence and decide since they have a big stack they'll play more hands than they normally would. That generally isn't a good strategy unless you are on the bubble.
You still need to have solid opening ranges, even if you have a big chip stack. Maybe even more solid, because people assume that you're nuts, because you have a ton of chips. Just sticking with that solid strategy that you already have — staying disciplined, taking your time, and not thinking you're invincible — is important.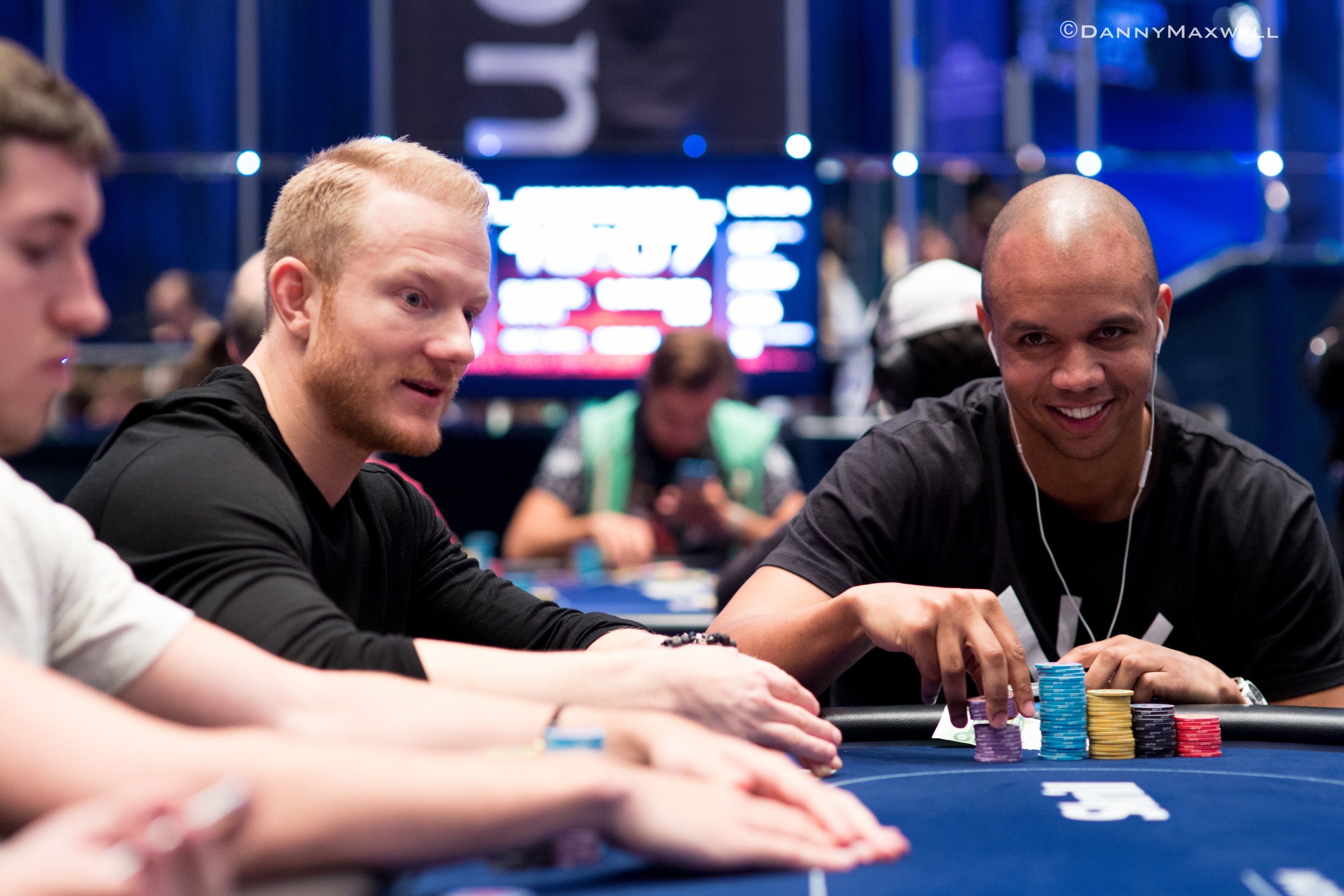 Let's say Jason Koon is sitting on your left with a similar-sized stack. How do you deal with sitting with someone who is very good on your left who is likely looking to attack you whenever possible? Do you go on lockdown? Do you try to get that four-bet in to show you aren't going to give up all the time?
I'm not sure that it's a good idea to start putting yourself in marginal situations. If the player is very good and solid, and you're opening solidly, no matter how good they are they are going to be aware of that, and they aren't just going to start coming at you recklessly if they know you're opening good hands. Whereas if a good player is on your left and they know you're getting out of line, they're going to start to punish you.
The best advice I can give is the advice I give myself all the time. At the EPT Grand Final in Monte Carlo just a few weeks ago, Phil Ivey was on my left. And on his left was another very good player. For the first six hours of the tournament I just stuck with a very default strategy with my opening hands and didn't get out of line. There's nothing wrong with that, and in fact that's a great way to play the Main Event when the levels are two hours long.
This is all great advice. Now let's say you win the Main Event. What's going to happen? What are you going to do?
Well, first I'll pay a lot in taxes. I don't know... I guess seeing my good friend (Martin Jacobson) win it last year makes it seem more concrete and believable that you can actually do it. The money would certainly be life-changing for me — that's not true of the other WSOP events, but it would be for the Main Event.
I would probably feel less committed to grind and do a little bit more work on my other passion projects that involve fitness and motivation, helping other people, and coaching kids. I'd do a little more of that and just hang up my hat and be okay with not being so good at poker anymore.
* * * * *
Thanks to Jason Koon for the great tournament tips, many of which apply not just to the Main Event but to any big tournament. Meanwhile, keep it here at PokerNews for continuing coverage of the 2015 WSOP Main Event.
Want to stay atop all the latest in the poker world? If so, make sure to get PokerNews updates on your social media outlets. Follow us on Twitter and find us on both Facebook and Google+!