How to Attack the WSOP, Part 4: Know Your Limits -- Limit Versus No-Limit Strategy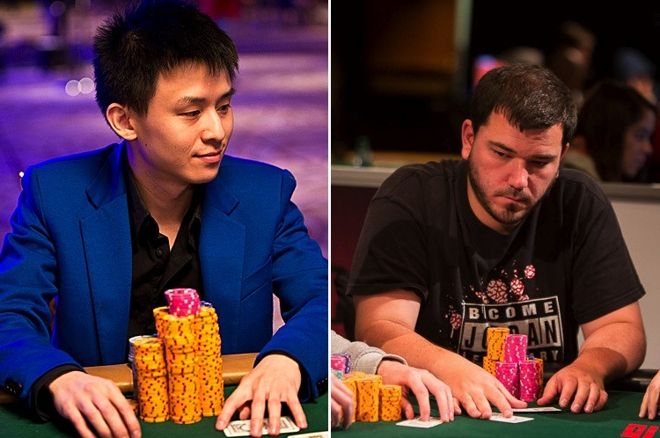 In Part 1 of this series, meant to serve as a guide for players new to the World Series of Poker, we examined this year's schedule and highlighted some things to think about when planning what events to play. Now that you've picked out a tournament — or maybe you're still deciding between a few — we're going to look at ways to approach different types of events at the WSOP, namely limit tournaments vs. big-bet games.
I'm primarily a big-bet player. Though I greatly enjoy dabbling in recreational mixed cash games — something PokerNews Editor-in-Chief Donnie Peters recommends for all players looking to improve their overall game — limit poker in a tournament setting is something with which I have very little experience. So I reached out to two guys who can offer far better advice on this matter, Ben Yu and Aaron Steury. Both players have claimed bracelets in limit events in recent years, and they were kind enough to share their thoughts on the subject.
First off, poker players tend not to be the most punctual sort. Late registration is common in tournaments everywhere in the poker world, and the WSOP is no different. Particularly as WSOP brass continues to increase the starting stack sizes, players feel less and less pressure to show up on time. This year, most events will begin an hour earlier than they used to, so my guess is we'll see more late registrations than ever before.
That can be a mistake, both Yu and Steury pointed out, particularly when it comes to big-bet events. The big key is the fact that in no-limit tournaments your stack can be at risk on any given hand. While even the deadest of money in a limit tournament should last several hours due to the small starting limits, many players donate their stacks early on in no-limit tournaments, and you have to be there in order to benefit from this.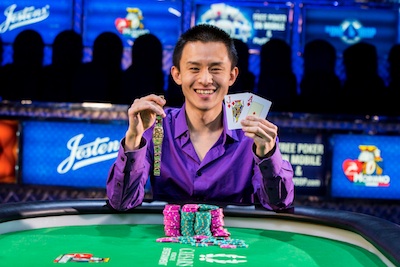 Yu said the pinch when much of the dead money bows out in limit games occurs when the starting stack represents around 10 big blinds, so expect tougher competition at that point. He also cautioned that the improved structures for limit events has meaningful poker being played from the start, so don't sleep in too late.
Steury pointed out that the early levels of mixed games are important because they allow a player to get back into the groove of games he or she is a bit rusty at while at the same time getting reads for low stakes.
Once play gets rolling, stack sizes begin to fluctuate. Differing stack sizes create radically different approaches to hands. For example, in no-limit hold'em top pair might be a hand you're looking to get stacks in with at shallow depths but looking to pot control when deeper-stacked. The same two cards in no-limit hold'em might be played three different ways with 10 big blinds, 30 big blinds, and 100 big blinds.
The stack-size dynamics come into play mainly when stacks get shorter in limit. Yu broke it down:
"For the most part, I am just playing as I would in a cash game, until I have 7-8 big bets left. At this point, I count out how much 'L' I have, which I define to be the amount equal to a raise preflop and a bet on every street. This comes out to be 3.5 big bets in blind games and 4 in stud. This represents the maximum amount another player can force you to risk to see a showdown. This can be very important on the bubble, as having 1.1 'L' as opposed to 1 'L' means that a single player cannot either force you to fold or eliminate you from the tournament without you contributing a bet or raise of your own."
One key concept Steury identified for mixed-game events is the presence of antes and an extra betting round in stud. This, he said, means players should often target stud games to get the last of their chips in for the possibility of a higher payoff.
Getting prepared for mixed-game tournaments can be difficult as far as practice goes because these games are hard to find live in most locales. Steury suggested deeper-pocketed players attempt to fast-track their learning by hiring a coach listed on a reliable training site.
Otherwise, just go splash around at play money. Seriously.
"Read everything you can and then practice by trial and error either at trivial stakes or play money online," he said. "I learned to play fixed [Omaha hi-low] playing play money on PokerStars, which I now consider one of my best games."
PokerNews has a dedicated page with mixed-game strategy material, which you can check out here.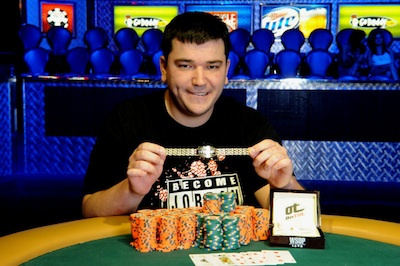 Steury said the transition from limit to big-bet is easier than vice-versa because limit players have more experience reading hands from seeing so many showdowns.
In that vein, he suggested the limit hold'em events as the easiest transition for big-bet players looking to take a shot at a limit event because at least the format of the game is highly familiar. He also singled out the $1,500 H.O.R.S.E. and $1,500 Omaha hi-low events because of their fields.
"If you're going to cut your teeth you might as well do it in the softest fields," he said.
Yu echoed these thoughts, saying any $1,500 would probably be a great opportunity for those looking to dip their toes into the limit waters.
"The WSOP is great because it's one of the few times that you get to play these games against large fields and take home a large score. Many of the fields are also riddled with recreational players, meaning that you don't even have to be an expert to jump in."
To read Part 1 of this series, How To Attack the WSOP, Part 1: Planning What To Play, click here.
To read Part 2 of this series, How to Attack the WSOP, Part 2: Taking Advantage of Satellites, Live and Online, click here.
To read Part 3 of this series, How to Attack the WSOP, Part 3: Coming Prepared, click here.
Want to stay atop all the latest in the poker world? If so, make sure to get PokerNews updates on your social media outlets. Follow us on Twitter and find us on both Facebook and Google+!