6 Tips For Making a Smooth Transition Into Other Poker Variants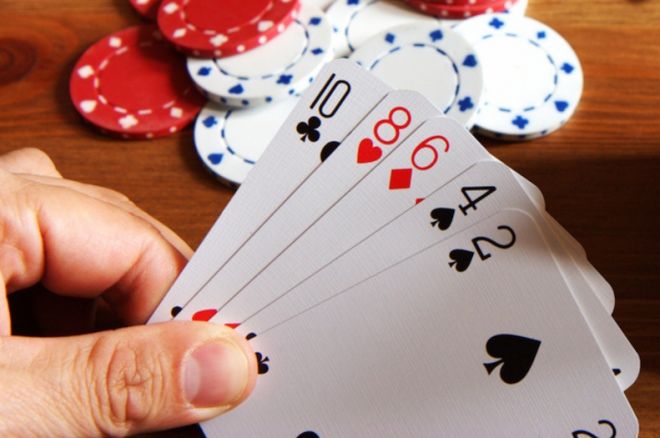 Like many fellow poker players, my game of choice is no-limit hold'em. It is the most popular poker variant of them all and the one I feel the most comfortable with whenever I sit down to play online.
From time to time, however, I do enjoy delving into the world of non-NLHE games, so I thought I would share my experiences with you and pass along some pointers for making the transition into other games as smooth as possible.
One game that has always appealed to me is deuce-to-seven triple draw. As a rule, I'm not a fan of draw games, mainly because the vast majority of my poker playing has been spent grinding games that involve community cards. But there's something about fixed limit 2-7 that I like. I love the psychological element of the game and it feels like a purer format of poker. The players at PokerStars' microstakes tables also seem to be terrible at it, but that is a different story entirely!
My dabbling with low-stakes fixed limit 2-7 has produced mixed results. It has sometimes been stressful. Not knowing what to do in certain spots rarely happens to me in my usual game of choice, but understandably happens more frequently in a game with which I'm less familiar. Yet it has been fun and I feel that I am starting to become increasingly comfortable when I sit down and post my blinds.
When it comes to learning a new poker variant, everyone is different. What is good for the goose isn't always good for the gander, so to speak. But here are a few tips I've followed when learning a new game that have so far served me well.
1. Read up on the basics
This would seem an obvious first step to take when trying a new variant, yet you'd be surprised at how many players jump into new game without fully understanding the rules and try to learn on the fly. (I have to admit that during my first couple of 2-7 sessions I wasn't aware that flushes count against your hand... oops!)
PokerStars has some great pages associated with each variant explaining the games and showing how hands rank by strength. Reviewing these before sitting down in a new game can create a solid basis from which to begin.
Search for articles here in PokerNews Strategy section as well, as there are many covering non-NLHE games dating back a decade. Check out new ones, too, from contributor Ken Lo, author of A Poker Player's Guide to Mixed Games: Core Strategies for HORSE, Eight-Game, Ten-Game, and Twelve-Game Mixes, that also include tips for several non-NLHE variants.
2. Only play one table at first
When I play NLHE cash games online, I prefer to play between four and six tables. Often — particularly if I am playing turbo tournaments — I can play up 16 at once.
However, if you're learning a new poker variant I'd strongly advise only sitting at a single table so that you can absorb all of the information, much of which is alien to you. You want to be able to take notes and even double-check hand rankings and rules, if needed.
3. Play for real money
Play money games can sometimes play like low-stakes real money games when the "stakes" are high enough, but I have always preferred to sit down and play for real money, even when trying new variants. You don't have to play for big money thanks to online poker often spreading real money games with tiny blinds. Playing in a game where you can lose money will prevent you (and others) from making extremely loose calls or other such mistakes.
I'd also recommend playing in cash games over tournaments in the first instance. Since the blinds continually increase in tournaments and the effective stack sizes decrease as you progress, these changes drastically alter the game's dynamics as well as relative hand strengths.
4. Take notes of your play
Many NLHE players use tracking software to log their hand histories which they can they go back and review. I'm not aware of such software for variants like 2-7 triple draw, and so I have taken to cutting and pasting hand histories of hands that have put me in a tough spot as I go.
Then at the end of my session I review those hands again, sometimes sharing them on poker forums or asking people that I know play the game at a higher level than me for their feedback.
5. Learn from players better than you
I'm an advocate of watching better players go about their business in order to improve my own game. The explosion of Twitch has gave poker fans an avenue to watch some of the game's top players in action.
Recently, I've been watching Daniel Negreanu's channel where he has been playing the 8-game mix for high stakes. There's also a great video from Negreanu's fellow Team PokerStars Pro George Danzer featuring him playing 2-7 triple draw.
These are great (and free!) resources for those learning new variants. Of course, you should be aware that the games some of these top pros participate in can play differently than do the lower-stakes games where most of us lock horns. Watching players play your variant at 2-3 buy-in levels above the stakes at which you expect to play can perhaps be more useful in the short term.
6. Don't expect to master the game quickly
You've probably heard the idea that it takes 10,000 hours of studying something to master it. If it were possible to study something 24 hours per day, it will still take you 416.67 days to reach that mark.
While mastery of a new poker variant necessarily can only be a long-term goal, it should take much less time to grow more competent and (therefore) confident as you log hours at a new game. Before too long you'll be playing more than one table at once, but know that you're still going to be a long way away from classifying yourself as a top player.
Conclusion
As I mention above, learning a new poker variant can be quite stressful as it pushes you out of your comfort zone. You're also more likely to lose and none of us enjoy that very much. Yet learning a new game is also fun and can help you improve your skills in the other games as well, including those with which you are already adept. I would recommend to everyone to dip your toes in some new waters, because you may just find you really enjoy it.
I guess that's all for now. Gonna head back over to the virtual felt to continue on my new path — only 9,960 hours to go....
Photo: "Bluff for the win," Jun. Creative Commons Attribution ShareAlike 2.0 Generic.
Want to stay atop all the latest in the poker world? If so, make sure to get PokerNews updates on your social media outlets. Follow us on Twitter and find us on both Facebook and Google+!