Tips You Can Text: Abbreviated Advice for Five Non-Hold'em Games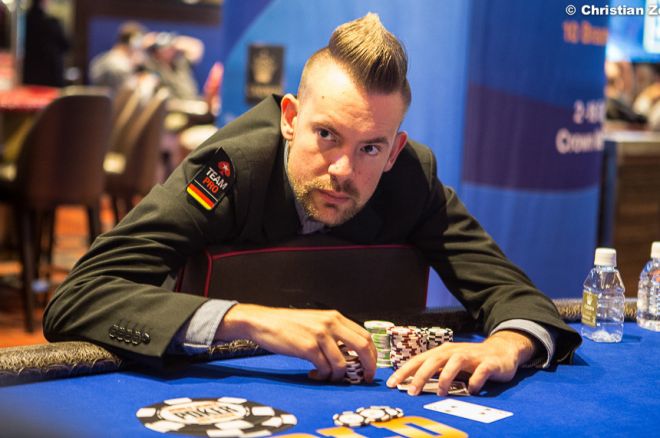 The 2015 World Series of Poker schedule has been released, and once again it contains a wide array of options in variants other than no-limit hold'em for fans of "mixed" games.
On Tuesday Ken Lo, author of A Poker Player's Guide to Mixed Games, looked over the new WSOP schedule with us while also offering some strategic advice for how to handle it when confronted with a poker variant that is brand new to you. It does happen — more often than you might think — that players at the WSOP jump into tournaments featuring games with which they have little or no familiarity.
Some of these stories end especially well, such as when Jennifer Harman received a crash course in no-limit deuce-to-seven draw just prior to entering the $5,000 NL 2-7 draw event in 2000, then managed to win the tournament to capture her first WSOP bracelet.
A similar story came during last year's WSOP involving the German footballer Max Kruse. After missing out on a spot for his country's World Cup squad, Kruse came to Las Vegas where found himself in the company of some poker-playing friends, including George Danzer who would go on to win the 2014 WSOP Player of the Year.
As Danzer would explain to PokerNews later, "We were getting ready for the 2-7 event and Max liked the game so we just gave him a few hints." After receiving a half-hour of instruction about the game, Kruse entered the $1,500 2-7 Draw Lowball and managed to make it all of the way to the final table, finishing third out of a field of 241.
The immediate successes of Harman and Kruse at games that were new to them are perhaps atypical, but they do show how it is possible to arm yourself with just a few key ideas and at least be competitive in games that are new to you. Such stories got me thinking about some of the non-NLHE games and what sort of advice might prove most helpful for players unfamiliar with them who didn't have a lot of time to study up and read entire books or practice for weeks prior to entering an event.
Like most, no-limit hold'em is my primary game, although I do enjoy non-NLHE games and seek them out whenever possible. Whenever I do, say, sit down in a live pot-limit Omaha game or grab a spot in a seven-card stud hi-low game online, I often take a moment beforehand to remind myself of some core strategic concepts before taking the first hand — kind of like giving myself a little "crash course" as a review.
I thought I'd compile here one piece of advice each for five different non-NLHE games, giving myself the restriction that each had to be delivered in just a few words as an easy-to-remember tip — as if a friend texted me he was about to go play the game for the first time, and I had to shoot him back a quick pointer before he sat down.
Limit 2-7 Triple Draw: Always have a deuce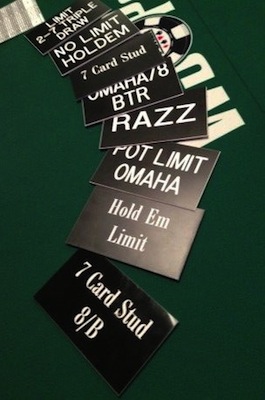 Whenever I sit down to play "2-7 TD" after having not played for a while, I always think of what Daniel Negreanu wrote in his chapter about the game for Super/System 2: "Dont leave the gate without a deuce." There are certain starting hands and/or situations in which you can certainly get involved without a deuce, but generally speaking you're probably better off avoiding most of them. The
is just too valuable when making 2-7 hands. (Such advice not play deuce-less hands was probably part of what Danzer told Kruse before his NL 2-7 draw adventure last summer, too.)
Omaha Hi-Lo: Sevens, eights, and nines are bad
This advice goes for other split-pot games, too, like seven-card stud hi-low. These "middle" cards are bad when fighting for both the low and the high halves of the pot. Your straights often won't be high enough for the high, and your low hands will be too high for the low. So if you're dealt four cards and one or two are sevens, eights, or nines, you're probably better off thinking twice about playing them.
Razz: Have a "three-card eight"
This again is advice about starting hands. While there are lots of factors that matter when it comes to deciding whether or not to play hands in razz — including what your up card is, what others are showing, and whether or not the bet has been completed before you act — brand new players should mainly stick with "three-card eight" hands (or better). That means starting with three non-pairing cards ranking no higher than
, the lower the better.
Pot-Limit Omaha: Avoid danglers
In PLO you always use two cards from your starting four-card hand to go along with three of the five community cards to build your hand. If you have four cards that "work together" you give yourself many more chances to make a strong hand than if you have three that work together plus a "dangler." Thus, a hand like
is much better than
.
Badugi: Protect your hands
Of all the poker variants I play, I'll admit I know the least about Badugi. However I know it is generally recommended that slow playing strong hands in Badugi is a no-no (as it tends to be in other draw games, too). Make drawing opponents pay to stay.
Obviously these tips will only get you started, and for each game you'll need to know a lot more to increase your chances of success, never mind to do as well as Kruse did in his first ever 2-7 Draw tournament. So let me suggest also — if you can text George Danzer for advice instead of me, by all means do.
Get all the latest PokerNews updates on your social media outlets. Follow us on Twitter and find us on both Facebook and Google+!