Find Out More About Five Card Draw with PokerStars' Mason Pye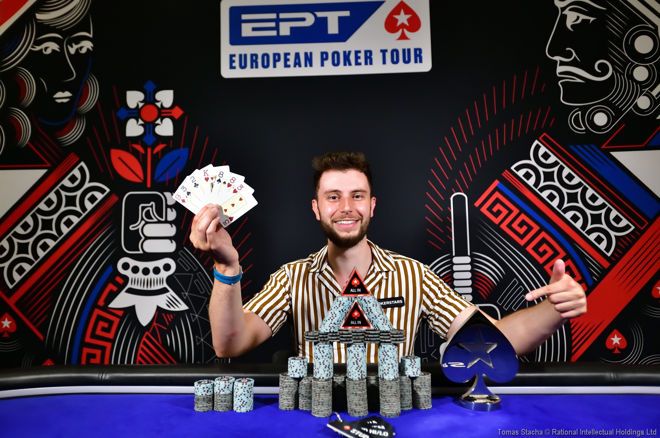 Table Of Contents
For many players, it's their first taste of poker. Whether it was for pennies around the kitchen room table, or a home game with family members, Five Card Draw is one of the oldest forms of draw poker and to many it's the purest form of poker.
---
5-Card Draw Rules: How to Play Five-Card Draw Poker
---
But don't take our word for it, listen to PokerStars Ambassador Mason Pye
"Some people would argue it's the purest form of poker," he says. "It's a great game. It's not played too often now, but on PokerStars it's still included in both the Spring Championship of Onlien Poker (SCOOP) and World Championship of Online Poker (WCOOP), and at the World Series of Poker (WSOP) in the Dealer's Choice events."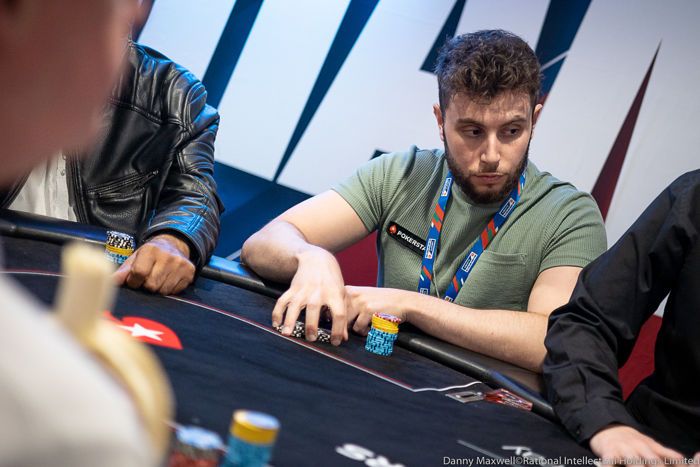 Five Card Draw Example Hand
Five Card Draw can be played limit, which Pye admits is "not great" but he says that both the Pot-Limit and No-Limit versions are "absolutely fine".
"There are lots of possibilities for what you can do with each hand and you can get really crazy with some hands!
"For example, you could look down at AxKxQxJx9x with all those high pair blockers and you can go crazy because you're blocking aces, kings, queens, jacks etc.
"It's like 2-7 Single Draw when you block sevens or deuces, you're thinking - well these guy's cant have the nuts so you can go crazy!"
5-Card Draw Rules: How to Play Five-Card Draw Poker
Whereas No-Limit Hold'em sees players share a community board of cards, therefore restricting the possible hands, the draw element of games like Five Card Draw makes the possibilities endless.
"You can take a line that's really crazy and despite you blocking certain cards they could still have a low flush or something like that.
"There are some really cool strategies with Five Card Draw when drawing one, two or three."
Five Card Draw Strategy Advice
We asked Pye if he had one piece of strategy recommendation for Five Card Draw.
"Basic tip - never draw two in that game. I would never recommend drawing two because what happens is when people draw two, you automatically think 'Well, they have three of a kind.'
"So what you should do with three of a kind is draw one to deceive, and maybe pretend you have a straight draw or flush draw. So you draw one and make them believe you're on a draw when in fact you have a strong hand. But when you draw two it's obvious that you have three of a kind.
"Always draw one even when you have trips, as you can actually balance it out with straight and flush draws. There's also this deceiving part of the game that not many people realize."
Will Shillibier is based in the United Kingdom. He started working for PokerNews as a freelance live reporter in 2015 and joined the full-time staff in 2019. He graduated from the University of Kent in 2017 with a B.A. in German. He also holds an NCTJ Diploma in Sports Journalism.