Adam Friedman on Dealer's Choice Strategy: Pick Opponents' Weaknesses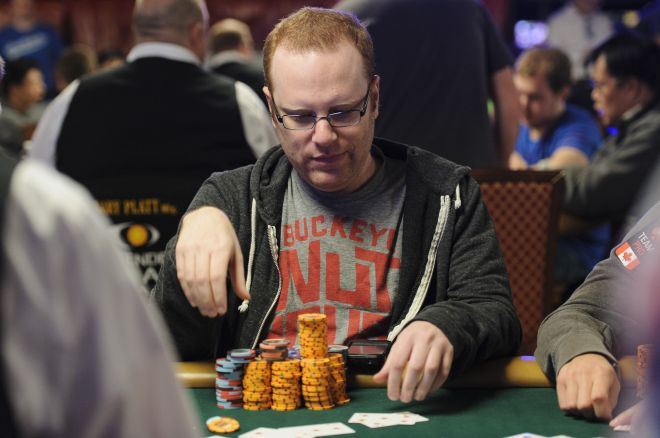 A new $1,500 Dealer's Choice event was added to the World Series of Poker in 2014, and it was a resounding success. The tournament, eventually won by Robert Mizrachi for $147,092, attracted 419 entries and was almost universally lauded by players who participated.
Another big turnout arrived for this year's installment, Event #52: $1,500 Dealer's Choice, with 357 coming to play yesterday from which 75 have survived for today's Day 2.
The WSOP upped the Dealer's Choice ante this year with the addition of three more games — bringing the total to 19 — as well as adding a $10,000 Dealer's Choice Championship coming July 3 (Event #67). For a full rundown of all 19 variants (plus some tips for each), see Ken Lo's "Thinking Outside the Hold'em Box: Dealer's Choice."
The format is becoming more popular even outside of the WSOP. Other series such as the Planet Hollywood PHamous Poker Series Goliath that is running this summer through early July are starting to include Dealer's Choice tournaments as well.
Poker pro Adam Friedman was one of those taking part in Event #52 yesterday, and given his past success in mixed-game events, we thought he would be a good one to talk to about how to approach Dealer's Choice tournaments.
Friedman comes to this year's WSOP having won one bracelet before, taking down a $5,000 Stud Hi-Low event in 2012. His mixed-game résumé also includes two H.O.R.S.E. wins at the L.A. Poker Classic, another second-place finish in a $1,065 8-Game tournament at the LAPC, plus a third-place finish in a $1,500 H.O.R.S.E. event here at the WSOP in 2011.
We caught up with Friedman during the second break yesterday, by which point he'd already spun his starting stack of 7,500 up to about 15,000.
* * * * *
PokerNews: How do you gauge the other players at your table when you start a Dealer's Choice tournament?
Adam Friedman: I think you're going to see a lot of players that probably aren't good in at least five of the 19 games. I think the easiest way to gauge things is to start playing Stud Hi-Low Regular (Stud Hi-Low with no qualifier for the low). In cash games, everyone knows not to play a high card. You can see a lot just by people defending split kings or a high card in general. These hands are horrendous — you're getting freerolled from third street on.
We saw you playing that game when we walked by your table. So when you choose games, are you picking more to your opponents' weaknesses than your strengths?
I'm picking my opponents' weaknesses. As long as I feel I'm a lot better than them in those games, I have no problem doing that. Stud High and Stud Hi-Low are probably two of my top four or five games in this. But I'm never going to choose those because the mistakes they make aren't as drastic. I can find much bigger edges in games like Stud Hi-Low Regular and Badacey.
If you have a big edge in the more obscure limit games, then, should you stay away from big-bet games like pot-limit Omaha where the variance is higher?
Yeah, you're never going to see me choosing no-limit hold'em or PLO. If everyone's choosing those, there's nothing I can do about it, and I have no choice but to play them.
How many games should a player be comfortable with before hopping into something like this?
No less than 15, in my opinion. You should know the draw limit games, the hi-low games, no-limit hold'em, and PLO.
As someone well-versed in all of the games, you don't have to worry about someone picking a game in which you're particularly weak. How would you suggest less experienced players approach such games?
Completely nit it up. Let people steal nonstop and wait until you're comfortable in your games. If you think it looks like a really good hand, [play it aggressively]. A couple of players at my table who haven't played Badeucey, they're limping. Now I can limp with hands I'd never play in a cash game, because I know I'm going to get free cards nonstop.
In other words, if they're not confident enough to come in raising, they're better off just mucking?
If they're not sure, they should be mucking. Because they're going to make bigger mistakes later on in the hand.
How would you prepare for a tournament like this if you're not well-versed in games like Badacey and Badeucey — play cash games?
In general, I would say that's difficult because games like those aren't offered at low-limits.
* * * * *
Thanks to Adam Friedman for taking time to talk about his approach to Dealer's Choice events. Click here for the latest on Event #52 and everything else happening at the 2015 World Series of Poker.
Want to stay atop all the latest in the poker world? If so, make sure to get PokerNews updates on your social media outlets. Follow us on Twitter and find us on both Facebook and Google+!