From the Big Screen to the Final Table: Things to Do In Denver When You Are Dead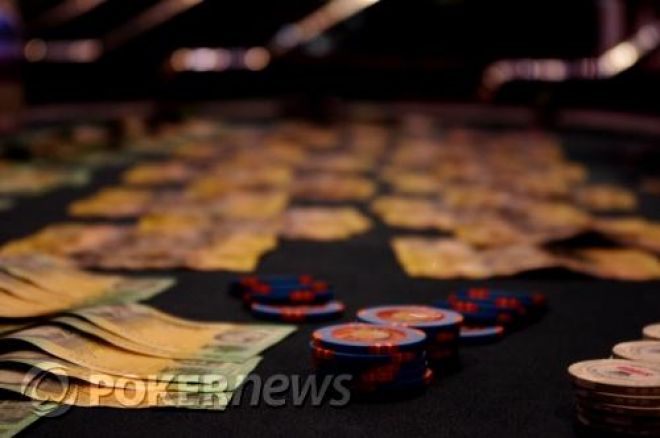 There have been plenty of mob movies, but few can hold a candle to Things to Do in Denver When You Are Dead starring Andy Garcia. There a number of lines from the film that are applicable to poker players but none more than this quote from Bill Nunn's character Easy Wind when he realizes he is next on a hit man's list.
"Remember when you was a kid and you would spend the whole year waiting for summer vacation and when it finally came it would fly by just like that? It's funny, Jimmy, life has a way of flying by faster than any old summer vacation really f***ing does." - Easy Wind
Tilt is not your friend.
One thing to keep in mind when you are playing is that no matter how intense things get, in the end, it is only a game. Keep that in mind the next time you go bananas over a bad beat. There will always be another game and there will always be chances to win back your losses. It is key to remain optimistic and bank on your ability to beat variance over the long run because of your skills on the felt. In other words, recognize that a good player will eventually find a way to win because he or she understands that it is necessary to keep making the right moves to be successful. You can't make the correct play if you are tilted, so stay calm and make sure to keep your composure, or your day will be done.
Appreciate the fact that you can play the game.
There are people around the world who are suffering and going through extremely tough times. The fact that you can play poker (and spend money doing it) for fun is an amazing thing and you should be grateful that you are in the position to do play. Life changes quickly so make sure to appreciate the time you spend playing and the relationships that develop from your time on the felt. A lot of people in this world would do anything to be in your position. Count yourself lucky that you can afford to play when others cannot.
Life is short, play hard.
In the words of Amir Vahedi, "You have to be willing to die in order to live." This advice is applicable to life at the tables and away from them. To win, you have to be willing to risk everything in a heartbeat so play every hand to the best of your ability. Great poker players realize that they have to put their money where their mouths are when the game is on the line if they want to walk home the victor. Don't be afraid to risk it all when the time comes because, in the end, there can only be one winner.
Be sure to follow us on Twitter for up-to-the-minute news and become a fan on Facebook.