Talking Omaha Poker - An Emerald Oasis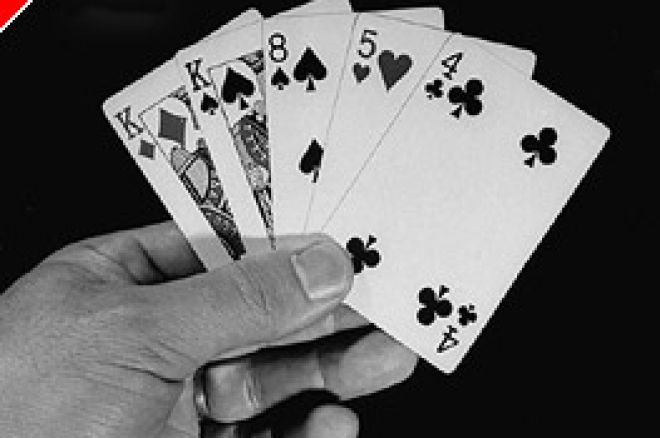 The vast majority of poker players play online. That much is accepted given that there are huge numbers of players and only limited physical space in a finite number of casinos. In the UK, the numbers of casinos, many of which have very restricted poker playing square footage, are limited. Generally, these are concentrated in big cities or on coastlines.
Those that do play live poker in these venues in the UK are offered – most of the time – No Limit Texas Hold'em, occasionally Pot Limit Texas Hold'em. Anything else is a rare as dragon's eggs, with the probable exception of London where the odd game of Omaha and Stud will be available.
The conclusion, from an enthusiast of Omaha poker is that we, in Europe, are "stuffed" for live poker and consigned to spending lonely hours astride a computer screen if we wish to play a competitive game of the four card version of Hold'em poker when we wish. I suspect the same is true in many parts of the US too, outside of the main gaming centres.
Now, in my main role as a writer for Poker News' UK website, I have had the pleasure of talking to and interviewing several poker players with connections to Ireland. That country, like most of Europe, is a fast-growing poker centre, with Dublin in the epicentre, sporting several successful card rooms and casinos. Add to that a tendency for Irish people to gamble as soon as they can sit up in a baby's highchair and you have a ready demand.
One fact that has become clear in my researches is that the live cash game of Omaha poker is very much alive, kicking and in rude health in Dublin. I first learned of this from top European player, Roy "The Boy" Brindley, who lives there. In fact, he says that there is very little else played at the cash tables (as opposed to the tournament tables). He is of the strong view that the standard of cash Omaha in Dublin is the best around and that over half the top ten Omaha players in the world are based there! That is a high standard indeed.
Just recently, veteran Irish player Padraig Parkinson, said to me that he enjoys the excitement of Pot Limit Omaha and that it has been the game of choice in Dublin for a long time, especially as "the Irish love a gamble"!
That, I think, possibly sums up why Omaha would be considered popular in Ireland. It is action-packed and lively, making for a sociable occasion. There are none better than the Irish people for making the best of a lively social environment!
I have also read articles by the very lucid Dutch player, Rolf Slotboom, who is a high stakes Pot Limit Omaha player, although he spends a lot of time in a journalistic role these days. He was a regular at the casinos of Austria, in the centre of Europe, which again appears to sport a stronghold of Omaha players. Rolf's accounts of the games he plays suggest a no-holds-barred level of fearlessness and gambling in these games.
No Limit Hold'em cash games are likely to be very staid in comparison!
I have to ask myself why Omaha does not flourish elsewhere. The answer must lie in whether or not a poker card room is the product of the "new wave" of poker or has a rich heritage in the "old school".
In Europe, twenty years ago, Seven Card Stud and other games such as Omaha were all played shoulder to shoulder with Limit and No Limit Hold'em. This is the recollection of the older players I have spoken to.
With the deluge of Texas Hold'em tournaments on TV has come a vast population of Hold'em rookies and a high demand for Hold'em tournaments. So both on-line and off-line organisations make it available in spades. On-line companies at least have virtually unlimited bandwidth with which to make Omaha and Stud available should someone require it. Off-line companies are not so lucky. They struggle to justify making available the floor space which could be used more profitably for slots or roulette, so a sure-fire guarantee of a certain level of profits is the "lowest common denominator" of low stakes Texas Hold'em tournaments. Cash tables are not prolific in the UK, even for Texas Hold'em.
So, it is left to the historical centres of poker such as Dublin and, I have to assume, Vienna to keep up the traditions of Omaha where there are sufficient players prepared to travel and attend.
As I said last week, I do very much look forward to seeing Omaha given more exposure on TV. It ought to make good viewing, possibly more so as a live broadcast seeing as it is rare for someone not to see a flop.
In the interim, in the absence of an air ticket to Dublin or Vienna, I will boot up the trusty steed and log in!
TB
26.5.06
Ed Note: great Omaha, and other online poker action at Pokerroom.com