Preparing for Your First World Series of Poker: My Advice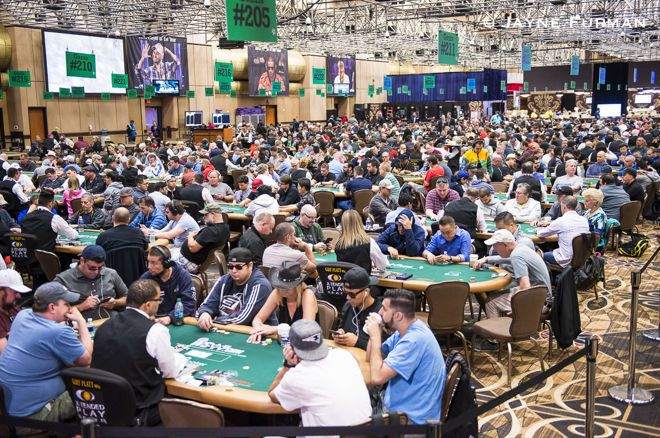 This summer will be my 15th World Series of Poker! It's amazing how time flies, but playing in the WSOP never gets old.
I still feel a tremendous sense of excitement whenever I arrive at the Rio All-Suite Hotel and Casino. During the summers in Las Vegas, poker players from all over the world come together to play for the most coveted prize in poker — a WSOP bracelet.
If you have always dreamed of playing at the WSOP and this is your first time heading out to Las Vegas, I want to provide you with a three-part advice series on how to prepare for the WSOP.
Last year, I kicked off the WSOP sharing advice about how to reduce waiting times in an article titled "Don't Wait at the World Series of Poker!" There I discussed how to avoid registration lines, to manage the bathroom lines, and to maximize your dinner break. I would definitely take a look at that column before you head out to the WSOP.
This year, I will provide a trio of columns that will hopefully make your initial experience an enjoyable one.
This week, I will give you my personal advice for new World Series of Poker players.
Next week, I will share recommendations from some of the top poker pros in the world.
Finally, right before the WSOP begins, I will relay advice from a person who has seen hundreds of thousands of hands played by all types of players — Daniel Harris, the 2018 WSOP Dealer of the Year.
Here is my personal advice for preparing for the WSOP, which I'm arranging into four primary tips.
1. Gain tournament experience playing at a casino, or better yet, playing a regular tour event
Thousands of novice players hone their poker skills weekly in their local home games. For years, these players compete with their close friends, trying to improve their skills. Eventually, some of these players (not necessarily the best ones) feel ready to take the next step. They decide to bring their talents to Las Vegas and fulfill their dream of playing in the WSOP.
However, many of these players won't realize until they are seated at their table that they are actually unfamiliar with the nuances of tournament poker in casinos.
My Advice
Prior to arriving at the WSOP, prepare yourself as best as possible. If you only have played in a home game, playing a tournament (or even cash games) at a casino can be a very different experience. Such players will be unaccustomed to having a designated dealer, experiencing different structures (e.g., using the big blind ante), and other unique aspects to tournament poker such as color-ups or hand-for-hand play on the bubble.
If you have never played in a tournament in a casino, I would suggest playing one that fits into your personal schedule, possibly near your home. The buy-in amount and likely shorter levels (e.g., 30 minutes compared to the typical one-hour levels at the WSOP) don't matter. The most important aspect is the experience of playing at a casino in a well-organized and professionally-run poker tournament.
If you are experienced playing in a weekly casino tournament with players with whom you are familiar, try to play in a tour event such as the WSOP Circuit or RunGood Poker Series. For even novice casino players, these tour events will be hugely beneficial prior to heading out to Las Vegas. You will play alongside some veteran players and experience playing in a higher-level event.
2. Arrive to the WSOP Early
As usual, the first official WSOP event will be Event #1: $500 Casino Employees Event, which this year will kick things off on Wednesday, May 29. However, most poker players are going to start their WSOP with this year's special event, Event #3: BIG 50 - $500 No-Limit Hold'em.
Most who are new to the WSOP have never seen this many poker players all in one place at the same time.
Celebrating the 50th WSOP, this four-flight event has a $10 million guaranteed prize pool from which at least $1 million will go to the eventual winner, all for only a $500 buy-in. Players may also re-enter once per flight, with the four starting flights taking place May 30 through June 2 (Thursday through Sunday).
Typically, an amateur player's WSOP itinerary would be to fly in the night before (often fairly late) or even worse, the morning of their initial tournament flight. Many players arrive and must stand in line at registration (once again, read my column from last year). Then once they've bought in, players must weave their way to their assigned starting seat, all the while being amazed at how many tables are set up and the sea of people everywhere.
Most who are new to the WSOP have never seen this many poker players all in one place at the same time. Even worse (if they haven't followed my first tip), some of them may have never even played in a casino before.
My Advice
Even if you have experience playing in tour events, playing at the WSOP is completely different. There are two conference center rooms (the Pavilion and Amazon rooms) that are the size of football fields, both lined from wall to wall with poker tables. While smaller, the Brasilia room is still bigger than almost every poker room in the world. The overall WSOP set-up is like nothing you have ever seen before.
I would therefore recommend arriving in Las Vegas early, at the very least 24 hours ahead of your registered tournament flight. Specifically for those playing the BIG 50, I wouldn't play the first starting flight on Thursday. Unless you are planning to re-enter seven additional times, there is no reason for you to play early. As for other WSOP tournaments during the summer, arrive at least one full day in advance of playing.
After checking into your hotel, go over to the Rio and use that extra day to experience the WSOP first as a fan. Walk around from room to room and get a look at a WSOP tournament in action. Take in the full WSOP atmosphere, witnessing the thousands of people and hundreds of poker tables. Listen to the symphony of shuffling chips. Get pictures of the ESPN final table, a.k.a. the "Thunderdome," and find your assigned seat so you know exactly where to go on tournament day.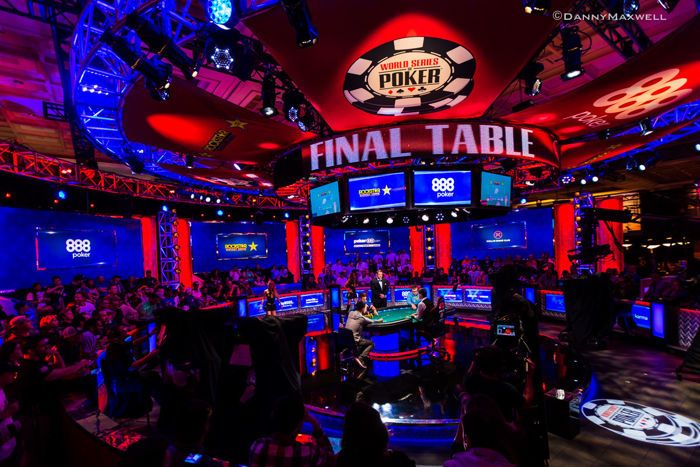 Overall, I tell people to try to get over the "WSOP Awe Factor" early. When you sit down to play, you need to be completely focused on the game and your table, not the room and the surroundings.
Additionally, if you are from a different time zone in the U.S. or from a different continent, this extra day or two allows you to get adjusted to the time change.
3. Prior to the Event
Playing in the WSOP is a different experience altogether, not just because of the rooms and environment, but also because of the tournament structures and length of play.
Many local casino tournaments last 4-8 hours. Many players feel that this length of time can be a complete grind. However at the WSOP, in most events players will compete for an entire day and if you are fortunate to survive Day 1, that will be only the first day of a multi-day tournament.
In the BIG 50, the Day 1 flights will begin at 11 a.m. and will not be complete until about midnight. Of course, there will be breaks between levels and a dinner break, but you will be playing almost 13 hours after you started. As for other events, especially the events that start in the afternoon, they will also run deep into the night, often well past midnight. If you are not used to this grind, you may not be able to concentrate and/or focus for such a long period.
My Advice
Prior to the WSOP, make sure that you are getting enough sleep to be well rested. For advice along those lines, see "How *Not* to Get the Rest You Need at the WSOP." Additionally, try to get some exercise as well.
I realize that playing poker is not a physically demanding activity, but if you are not accustomed to playing for over 12 hours, you will be mentally and physically exhausted by the end of the night. Toward the end of such a long session is actually the time when I especially love to play, as many amateurs make crucial mistakes, gifting valuable chips to their opponents (and hopefully that is me!).
Finally, I would also recommend eating properly prior to the WSOP. Avoid fast food at least a couple of weeks prior to heading out to Las Vegas. Prepare healthy meals that may ultimately have a positive impact on your brain power.
Overall, if you follow these steps you will be amazed at how sharp and healthy you will feel while playing poker.
4. Pay Attention While Playing
During the event itself, there are going to be hundreds of tables, playing hands simultaneously all around you. Thousands of players will be sitting at their seats, many listening to music and checking their phones. All the while, these players will be missing the most important aspect of playing poker — information!
My Advice
Focus and Pay Attention!
Put your phone and iPads away. Remove your headphones and pay attention to every move, bet, and decision that each player at your table makes. The best time to be paying attention is when you are not in the hand. During those times you can gain invaluable information with no risk. If you are able to pick up a tell or recognize a betting pattern, you will have a huge advantage when you play against this person later in the day.
Don't worry about players seated at other tables. Focus on who you are competing against at that moment.
Additionally, don't worry about players seated at other tables. So many people walk around during the break and observe huge stacks at other tables. They sit down and tell everyone at their table, feeling compelled to "catch up" to the chip leader of the tournament.
As for me, my opinion is "Who cares?" You are not playing against the chip leader or big stack sitting at another table. Just focus on what you can currently control and who you are competing against at that moment — namely, the opponents sitting around your table.
I hope these suggestions help make your 2019 WSOP an enjoyable experience, especially if this summer will be your first time taking part. Additionally, if you see me this summer or are sitting at one of my tables, please introduce yourself and say hello!
Good luck this summer!