Strategy with Kristy: Christina Lindley Discusses Live and Online No-Limit Hold'em Strategy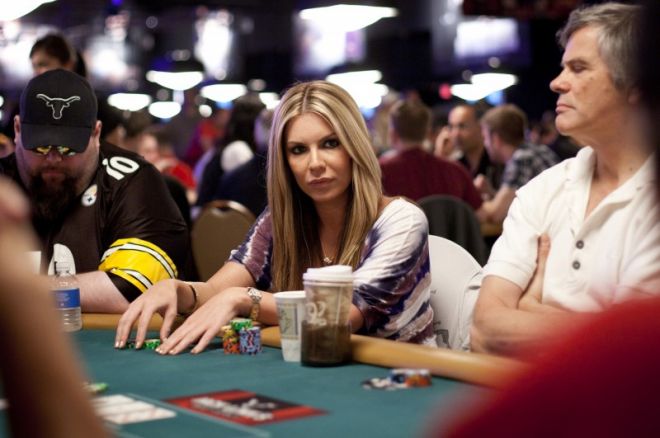 Christina Lindley is part of a growing breed of poker players who are skilled in live and online tournament poker. She has cashed in several major tournaments including a deep finish in the this year's World Series of Poker Main Event, and a win in a $300 buy-in event during the PokerStars USA COOP for $127,000.
Lindley, the latest guest on the Strategy with Kristy podcast, discusses specific no-limit hold'em strategies and how they differ in a live and online setting. Here is a snippet from the interview during which Lindley talks about three-betting:
I think when we talk about three-betting, we first have to specifically talk about why we three-bet. I think a lot of players just mindlessly three-bet because they think it's a good spot, they see other people do it, or they just get in a habit of doing it without thinking about why they're doing what they're doing.
When we're talking about live versus online, I think a lot of times live, one of the main reasons that I three-bet is to take control of the hand because in a live setting, I think players are more stationary [call more], and they don't tend to four-bet very often. If they do, they just have the nuts most of the time. So live, I like three-betting more to take control of hands and to get fish in heads up situations where I'm the aggressor.
Online, I also three-bet to take control of hands, obviously, but most of the time when I'm three-betting, it's for value to get someone to spaz or as a bluff to take down the blinds and antes.
Tune in every week for new episodes of Strategy with Kristy. Feel free to send in questions, ideas or suggestions for the podcast to kristy@pokernews.com. Also remember to follow PokerNews on Twitter for up-to-the-minute news.